Rejoice not over me, O my enemy; 
when I fall, I shall rise; 
when I sit in darkness, 
the LORD will be a light to me. (Micah 7:8 ESV)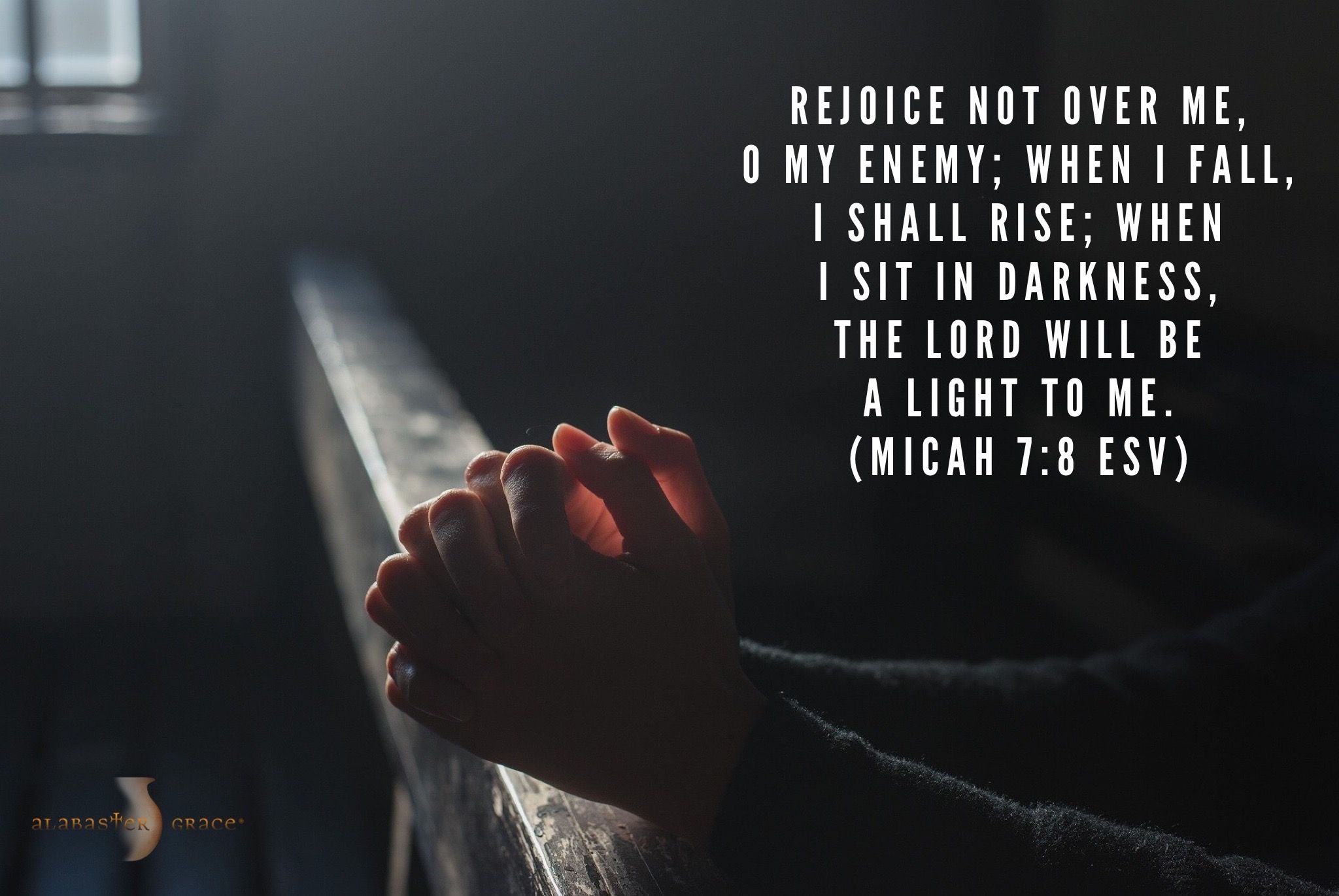 Today's verse reminds us to take a stand when we are going through afflictions. In the darkness of every situation, God's light will always shine on us as a beacon of hope. 
In this life, we will endure many trials and tribulations. Most of the time, they will be caused by events that God allows because He is Sovereign. Even still, God promises to be with us through everything. 
We can take comfort in knowing that God's thoughts are so much higher than ours. We don't have to try and figure out why we have to go through trials and tribulations. When we start thinking too highly of our own thoughts, we can grieve or even quench the Spirit of God. God is with us and will shine His light on us to get us through any and all situations.
"If the sun of God's countenance shine upon me, I may well be content to be wet with the rain of affliction." - Joseph Hall