But I will sing of your strength; 
I will sing aloud of your steadfast love in the morning. 
For you have been to me a fortress 
and a refuge in the day of my distress. (Psalm 59:16 ESV)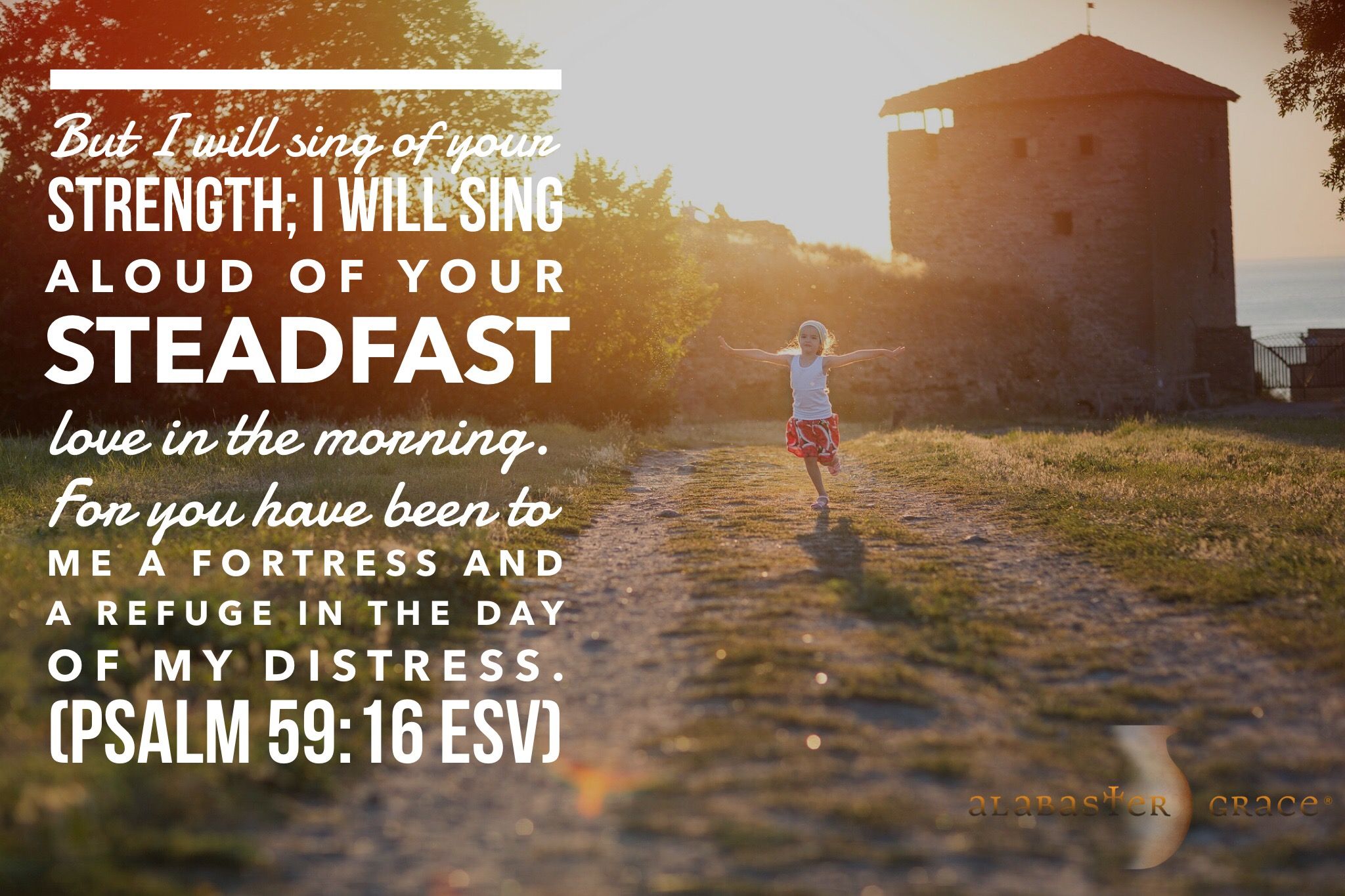 As musicians, our worship of God is done through voice and guitar. For us, it is second nature as a way to give honor to God for His faithfulness and love. 
When facing trials, it can be sometimes difficult to break out into song because of a heavy heart. However, it is especially during the difficult times that we should offer our songs to God, as David did. David praised God because he found Him to be his refuge in days of trouble. 
God shows forth His love as the new day dawns. This is especially a time to sing to the Lord! As believers, let us praise Him for His mercy and grace. His love is steadfast and He is our refuge. Sing! 
"The greater our present trials the louder will our future songs be, and the more intense our joyful gratitude." - Charles Spurgeon