And you will feel secure, because there is hope; you will look around and take your rest in security. (Job 11:18 ESV)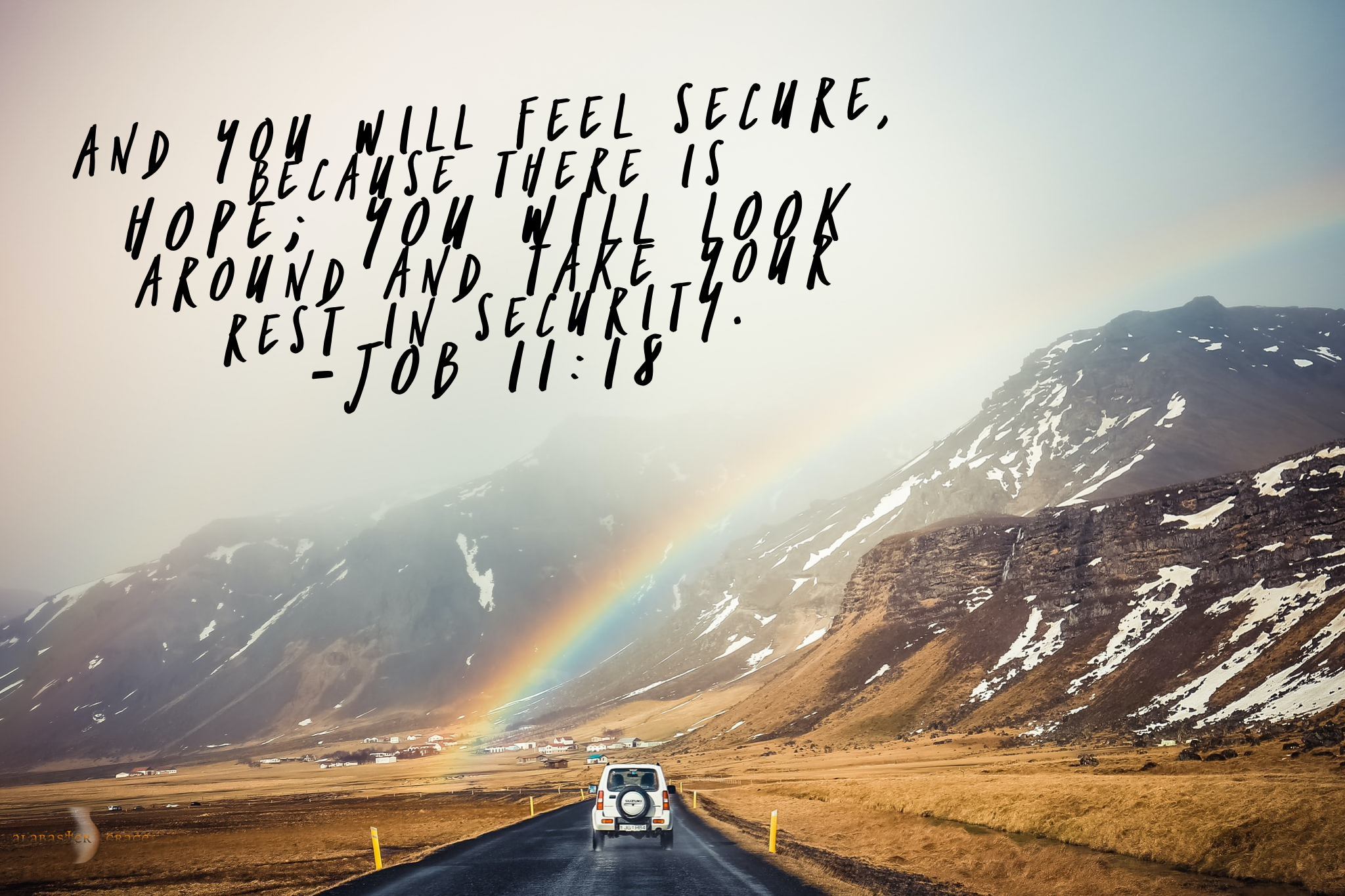 Life is not fair. Sometimes there are good days, and sometimes, there are bad days. They come in all degrees, and somehow we get through them. When something negative happens that is beyond our comprehension, it is easy to get discouraged and filled with despair. This is where God can help us. 
Since He is the Beginning and the End, He knows what is happening today and in the future. How gracious He is to extend hope and love to each of us continually. 
Let's focus on hope, defined as "to trust in, wait for, look for, or desire something or someone; or to expect something beneficial in the future." 
As believers, we can put our hope in the Lord because He knows our future and will be able to take us through all our life's difficulties—just realizing that one fact can release all fear and anxiety. 
Today, let's hope as we did as children. 
"In a patient hope I rest 
For the full day-breaking!" 
- John Greenleaf Whittier