For I consider that the sufferings of this present time are not worthy to be compared with the glory which shall be revealed in us. (Romans 8:18 NKJV)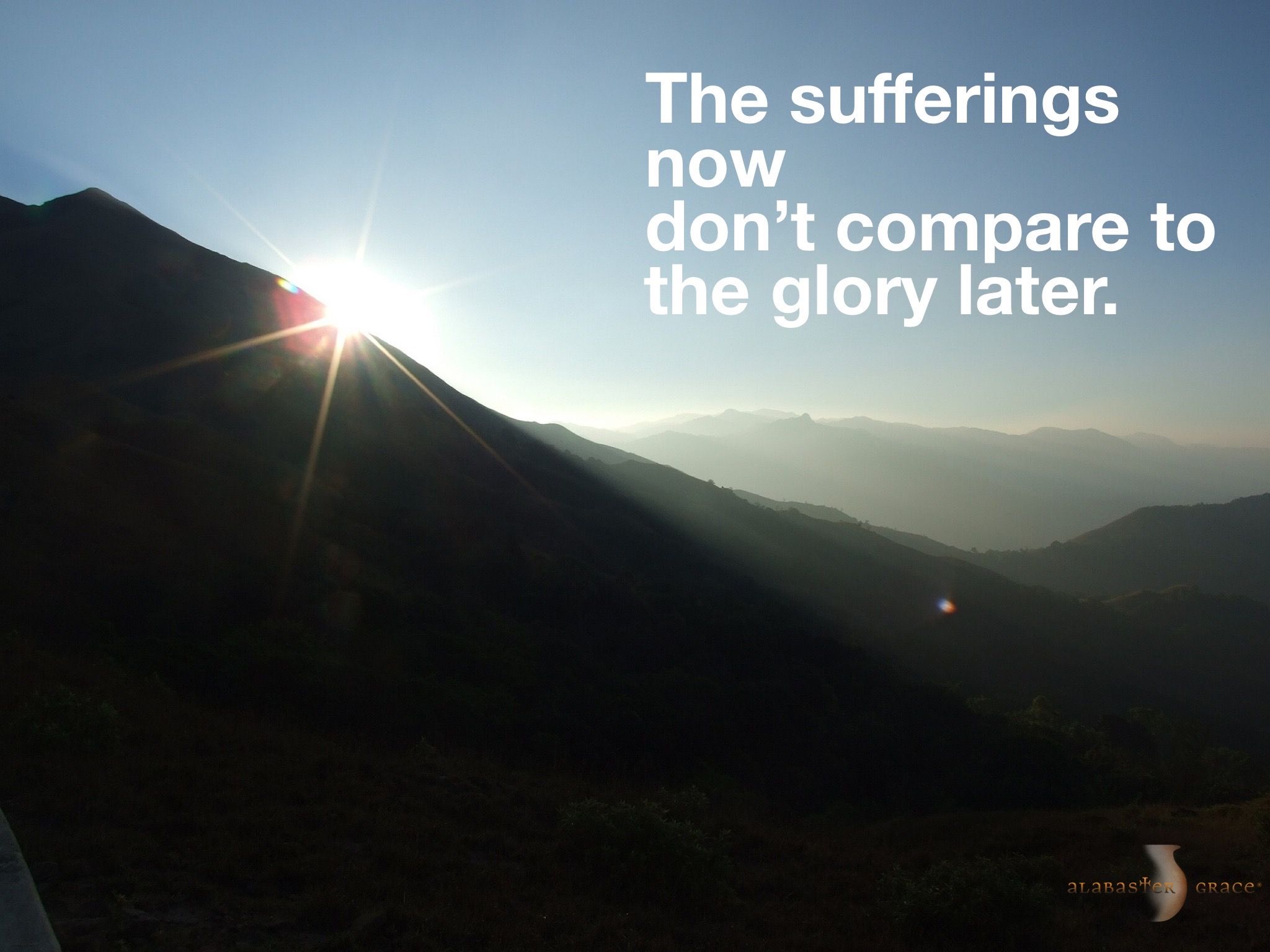 No one likes the pain of suffering. Many of us will run in the opposite direction to avoid it. 
We can expect to suffer in this life because we live in a fallen world. However, as believers in Christ, we can look forward to sharing in the glory of God's kingdom in the future. 
Our sufferings don't even compare with the glories that will be revealed in us. In Christ, we will fully experience His glory forever. This doesn't minimize the pain we experience, but it puts it into the perspective of eternity. 
Every trial or trouble we face should have the perspective that this life is only temporary, a fleeting moment. The glory we will share in the life to come will be forever. 
"God will not permit any troubles to come upon us, unless He has a specific plan by which great blessing can come out of the difficulty." - Peter Marshall