Commit your work to the LORD, and your plans will be established. (John 16:3 ESV)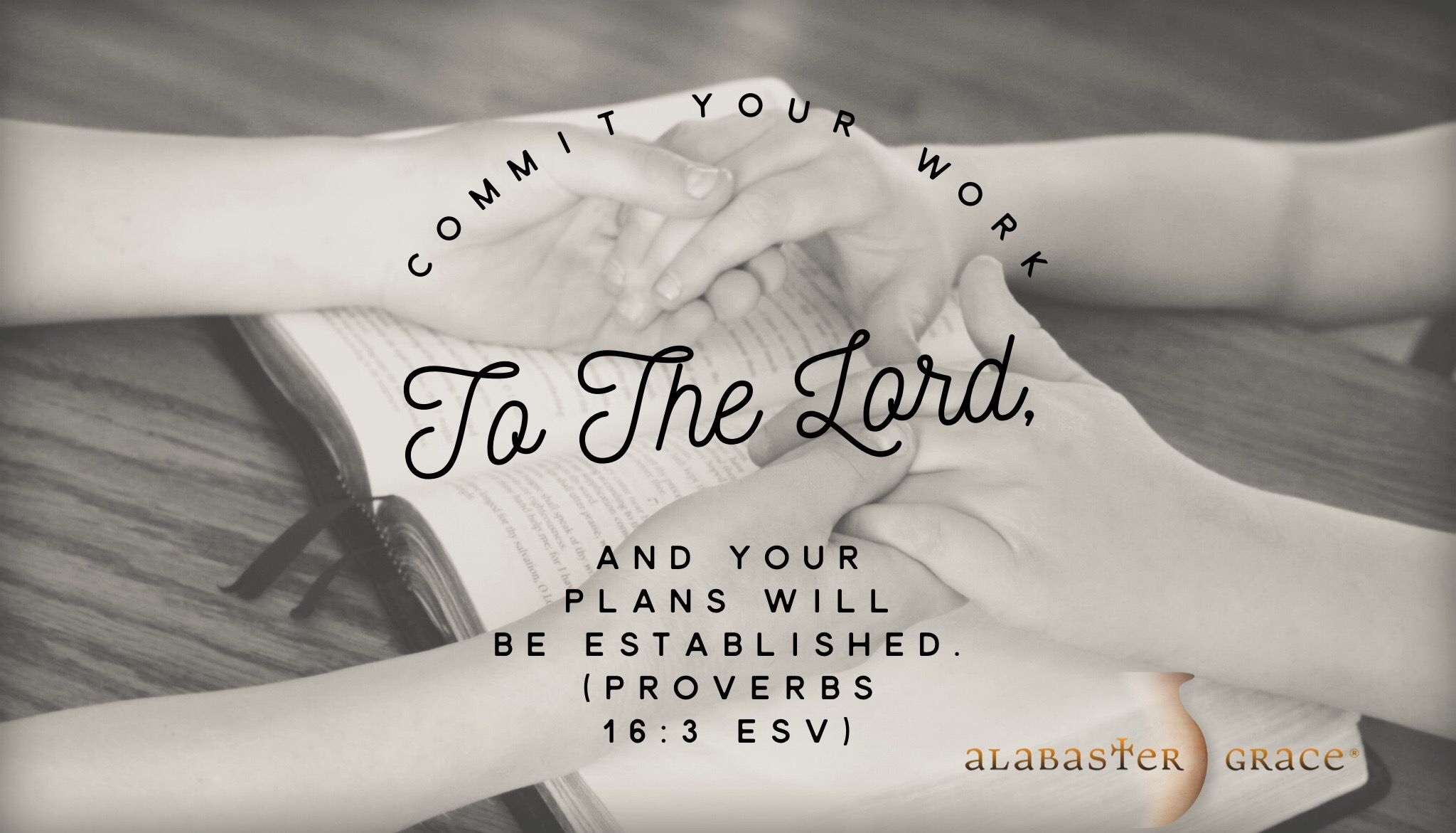 Have you ever had an idea for something and just started putting it into action without a plan? We all have. Sometimes the outcome is a positive and fulfilling one, and sometimes the disappointment is almost unbearable. Sometimes the weight of the disappointment hinders any forward progress on anything else. 
There is a better way. Throughout scripture, God is encouraging His children to follow Him and His ways. By committing our work to the LORD, we can be certain that our plans are established on solid ground. 
When we commit our work to the LORD, the fear of failure is alleviated because we have given the burden of success or failure to the One who controls our life. So plan big and be in constant prayer that God will guide you in the success He has ordained for you. 
"In all true faith there is complete committal to God." - Lee Roberson