And we all, who with unveiled faces contemplate the Lord's glory, are being transformed into his image with ever-increasing glory, which comes from the Lord, who is the Spirit.  - 2 Corinthians 3:18 (NIV)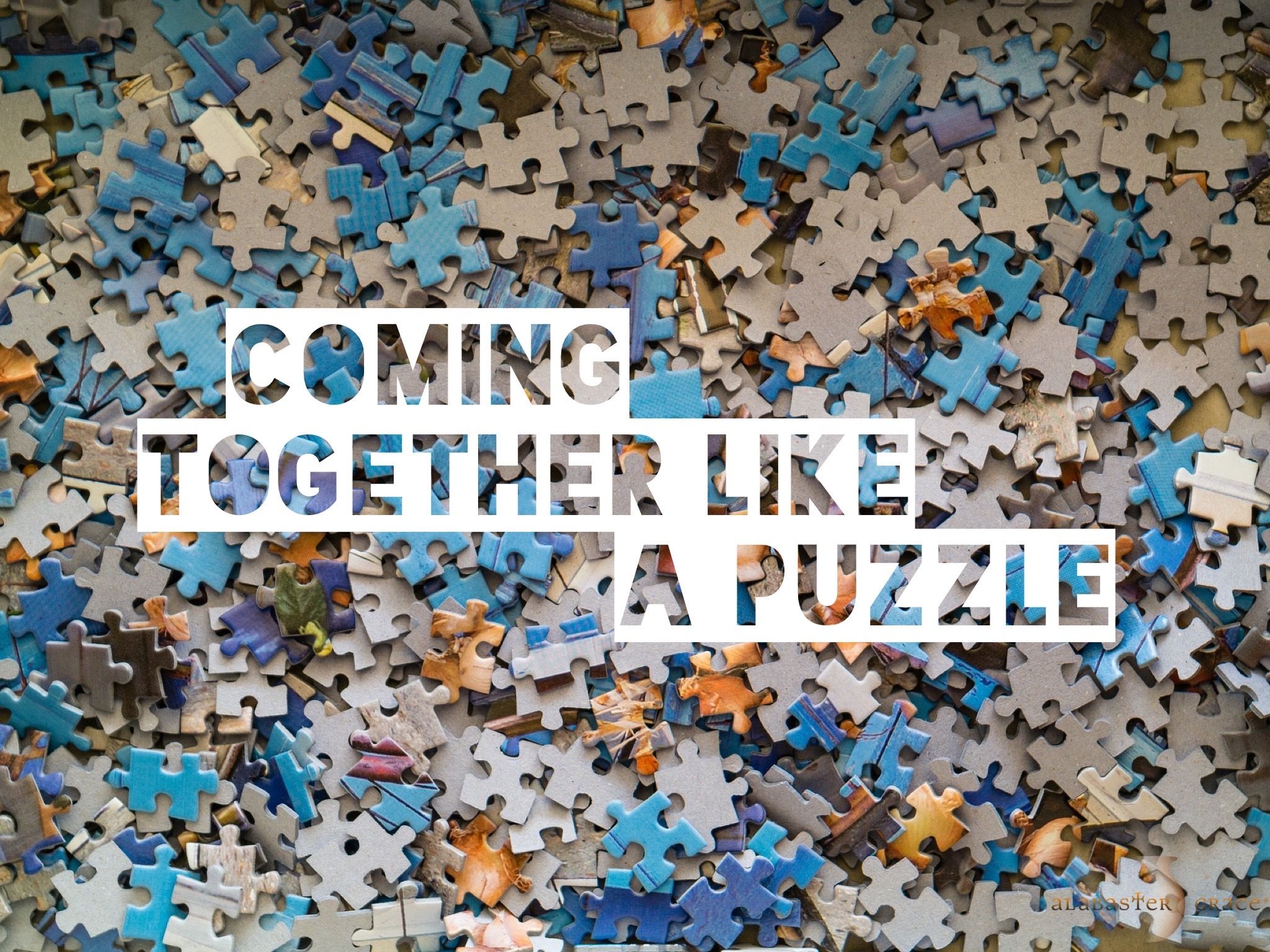 Putting together a jigsaw puzzle can be a good analogy of transformation. All of the pieces separately do not convey the whole picture. It is only when the puzzle comes together that it is transformed into a beautiful image. 
That is how it is with our new life in Christ. The Holy Spirit, in His grace, is transforming and transfiguring our new nature day by day, into the image and likeness of our Lord Jesus Christ. 
The work of the Holy Spirit in our lives is to bring us into the likeness of Jesus Himself. The Law in the Old Testament was designed to point us to Christ, but the Spirit's ministry of grace is intended to make us more like Christ. This process doesn't happen overnight. Little by little the pieces come together until the image we see is Christ in us. 
May we continue to be changed into the image and likeness of our Lord Jesus Christ with every passing day, and may we show His goodness and grace in our lives until the reflection we see is Him. 
"If we let him—for we can prevent him, if we choose—he will make the feeblest and filthiest of us into a dazzling, radiant, immortal creature, pulsating all through with such energy and joy and wisdom and love as we cannot now imagine, a bright, stainless mirror which reflects back to God perfectly (though, of course, on a smaller scale) his own boundless power and delight and goodness." - C. S. Lewis