Wait on the LORD; 
Be of good courage, 
And He shall strengthen your heart; 
Wait, I say, on the LORD! 
(Psalm 27:14 NKJV)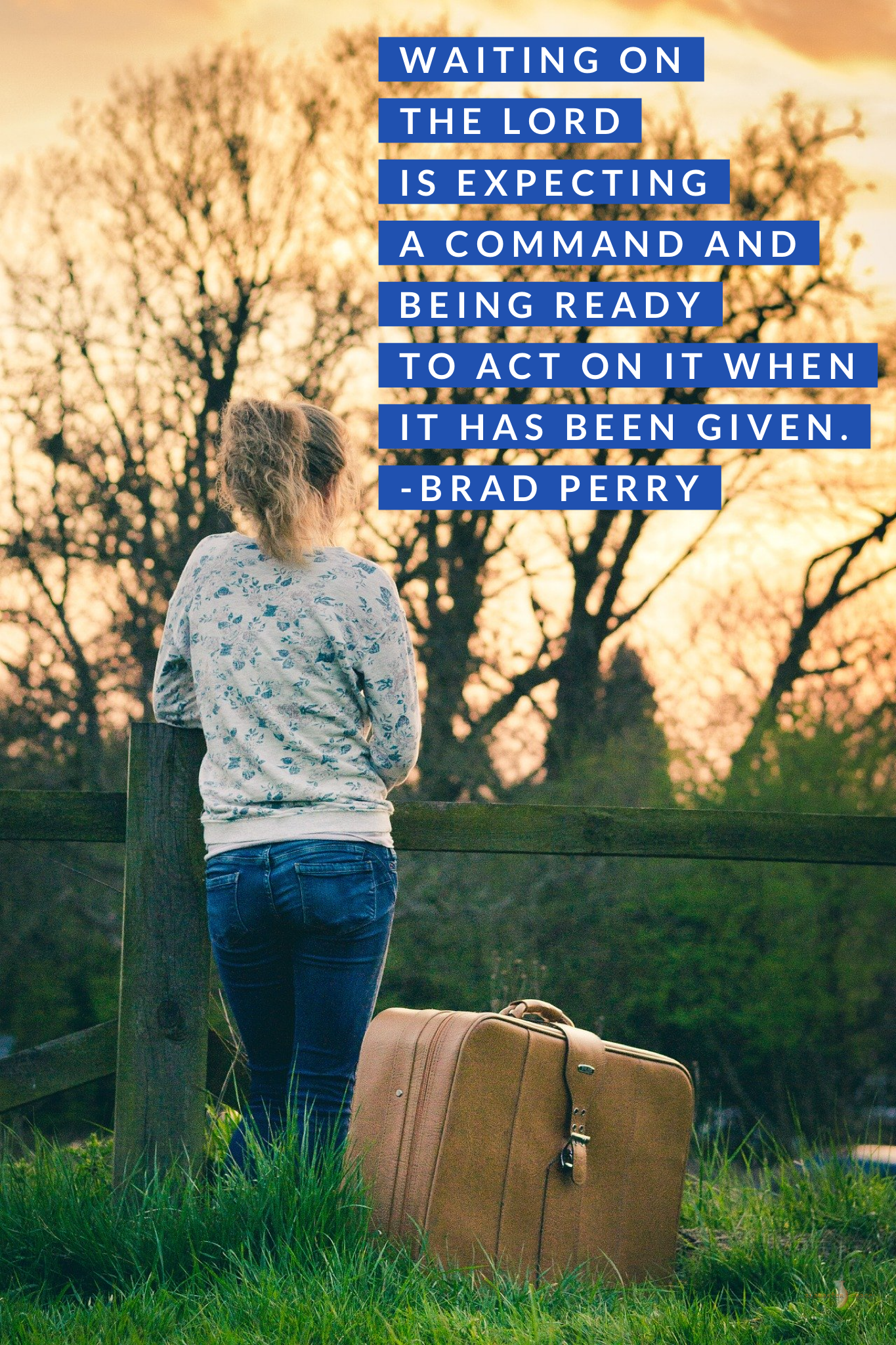 In our fast-paced life, it is sometimes very hard to "wait." The word itself can cause a sense of stress - we wait in line, we wait at a stop light, we wait in a doctor's office. None of these scenarios are when we are in control. 
Yet, we are told in scripture to "wait patiently for the Lord." Perhaps we have asked Him for something and don't have a clear answer. In the waiting, we are surrendering any control we feel we may have. 
Waiting on the Lord is expecting a command and being ready to act on it when it has been given. 
"Waiting for God is not laziness. Waiting for God is not going to sleep. Waiting for God is not the abandonment of effort. Waiting for God means, first, activity under command; second, readiness for any new command that may come; third, the ability to do nothing until the command is given." - G. Campbell Morgan