"Look at the birds: they do not plant seeds, gather a harvest and put it in barns; yet your Father in heaven takes care of them! Aren't you worth much more than birds?" (Matthew 6:26 GNT)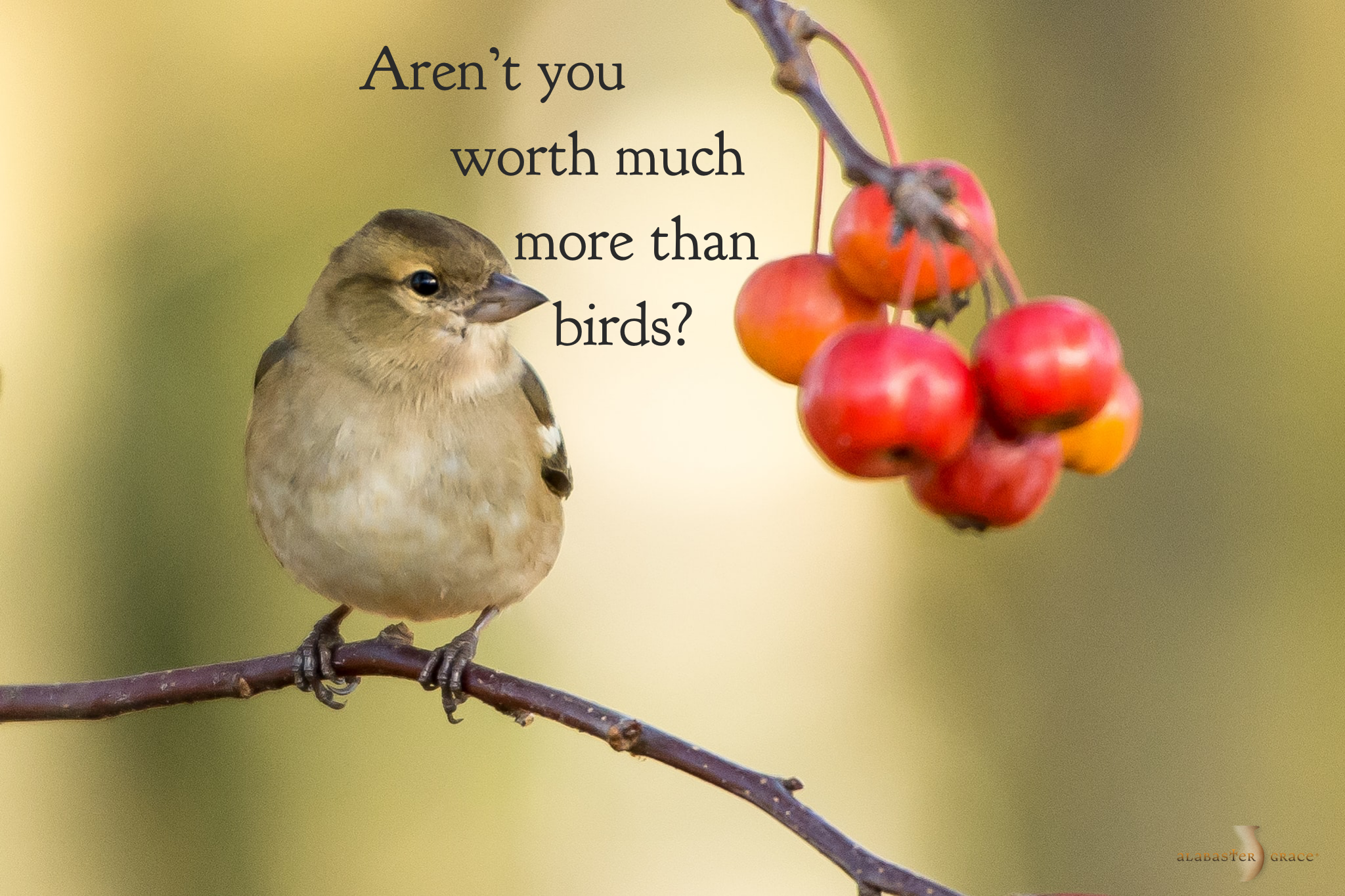 Matthew Henry, an English clergyman had this to say:
"We must address ourselves to him as our Father, and must call him so. He is a common Father to all mankind by creation, Mal. 2:10; Acts 17:28. He is in a special manner a Father to the saints, by adoption and regeneration (Eph. 1:5; Gal. 4:6); and an unspeakable privilege it is. Thus we must eye him in prayer, keep up good thoughts of him, such as are encouraging and not affrighting; nothing more pleasing to God, nor pleasant to ourselves, than to call God Father."
The God who cares enough to feed the birds, cares infinitely more for us who would call Him our Father. He represents safety and trust. It is wonderful to know that we have a Father in heaven who loves us, forgives us, and only wants the best for us. 
"The Bible tells us that God will meet all our needs. He feeds the birds of the air and clothes the grass with the splendor of lilies. How much more, then, will He care for us, who are made in His image? Our only concern is to obey the heavenly Father and leave the consequences to Him." - Charles Stanley