O magnify the Lord with me, and let us exalt his name together. (Psalm 34:3)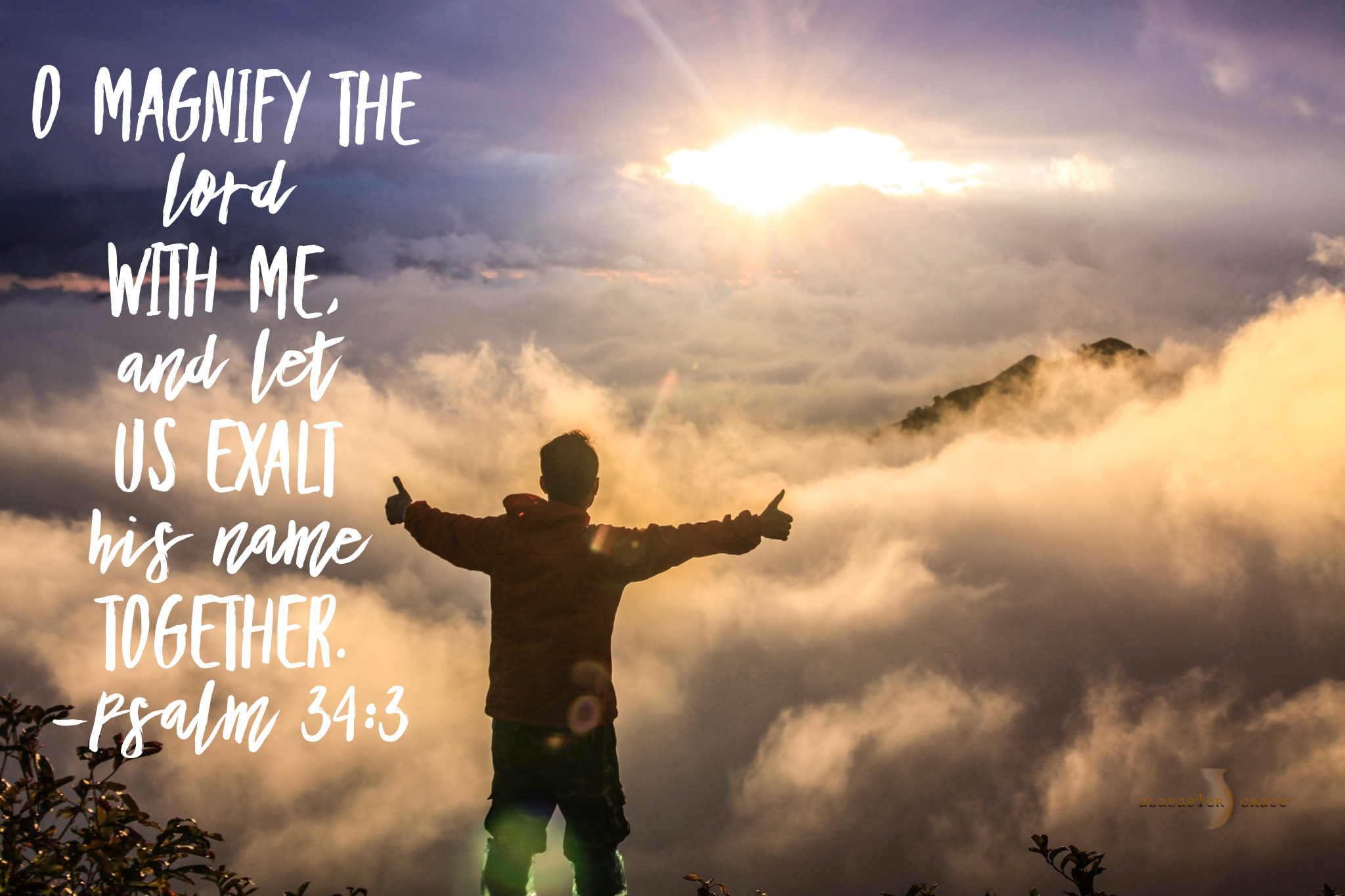 As we continue to grow in our relationship with the Lord, we come to respect Him more as a Holy God who deserves our praise and worship.  
Our reverence for Him is an act of love on our part.  In the human sense, it is hard to love someone if you don't truly respect them, and vice versa.  God makes it easy on us by revealing His Holy nature.  Even more than that, He has shown His great love for us by calling us to be His for all eternity.  
So with all sincerity we can truly say, "Be glorified.  Be magnified.  Your name is higher than any other name!"  
The only people who soul can truly magnify the Lord are ... people who acknowledge their lowly estate and are overwhelmed by the condescension of the magnificent God. 
-  John Piper