Take My yoke upon you, and learn from Me, for I am gentle and lowly in heart, and you will find rest for your souls. - Matthew 11:29 (NKJV)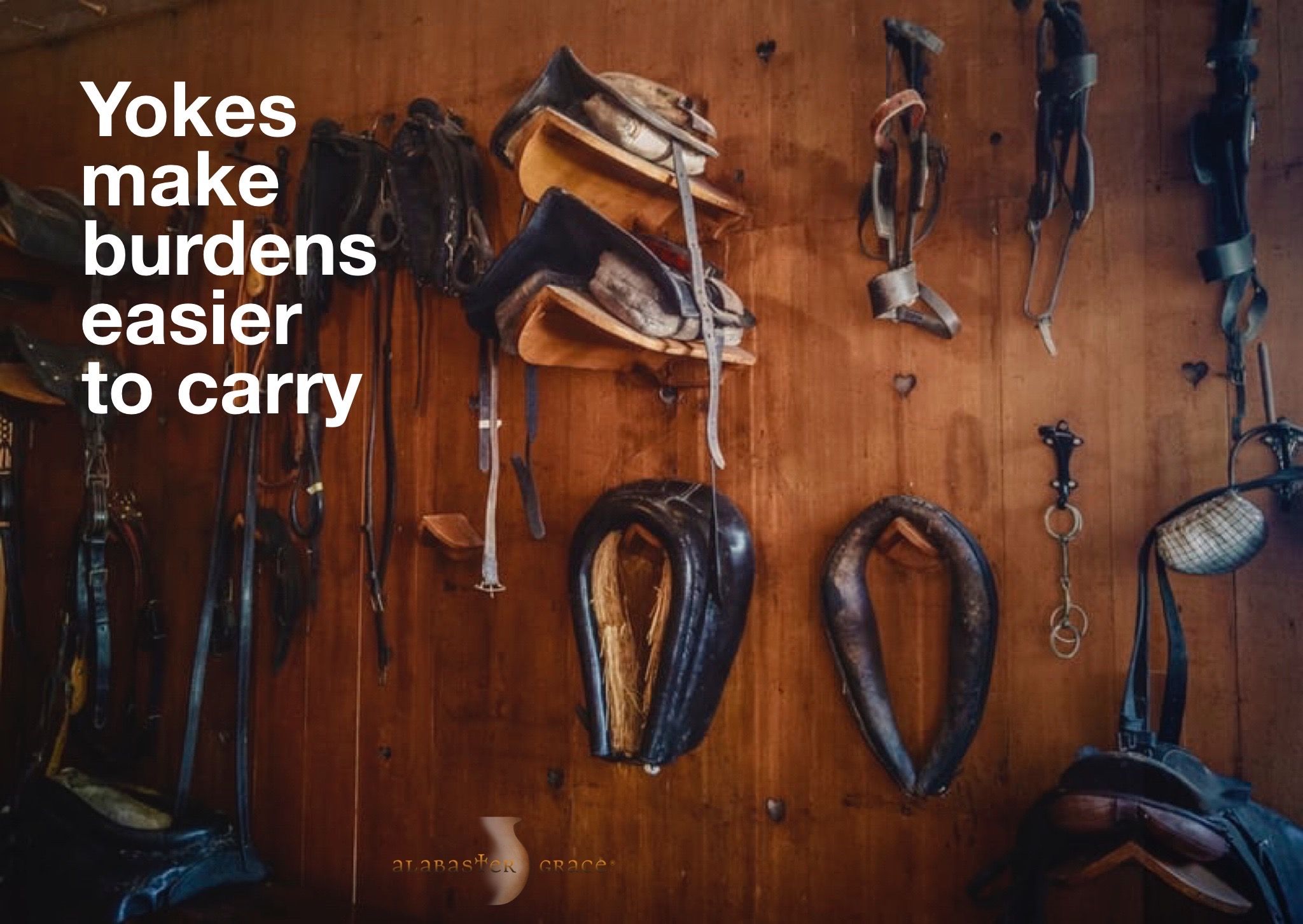 A yoke is something Jesus would have made in a carpenter's shop. It is often a wooden frame for joining two animals (usually oxen) at the neck, enabling them to pull a plow or wagon together. The function of the yoke is to make the burden easier to carry. 
We love the way Eugene Peterson translates this passage in The Message: "Are you tired? Worn out? Burned out on religion? Come to me. Get away with me and you'll recover your life. I will show you how to take a real rest. Walk with me and work with me – watch how I do it. Learn the unforced rhythms of grace. I won't lay anything heavy or ill-fitting on you. Keep company with me and you'll learn to live freely and lightly." (vv.28–30) 
Today, may you find rest for your soul during the unsettling times that we are facing. 
"In place of our exhaustion and spiritual fatigue, God will give us rest. All He asks is that we come to Him...that we spend a while thinking about Him, meditating on Him, talking to Him, listening in silence, occupying ourselves with Him - totally and thoroughly lost in the hiding place of His presence." - Chuck Swindoll