By this we know that we love the children of God, when we love God and keep His commandments. For this is the love of God, that we keep His commandments. And His commandments are not burdensome. For whatever is born of God overcomes the world. And this is the victory that has overcome the world - our faith. - 1 John 5:2-4 (NKJV)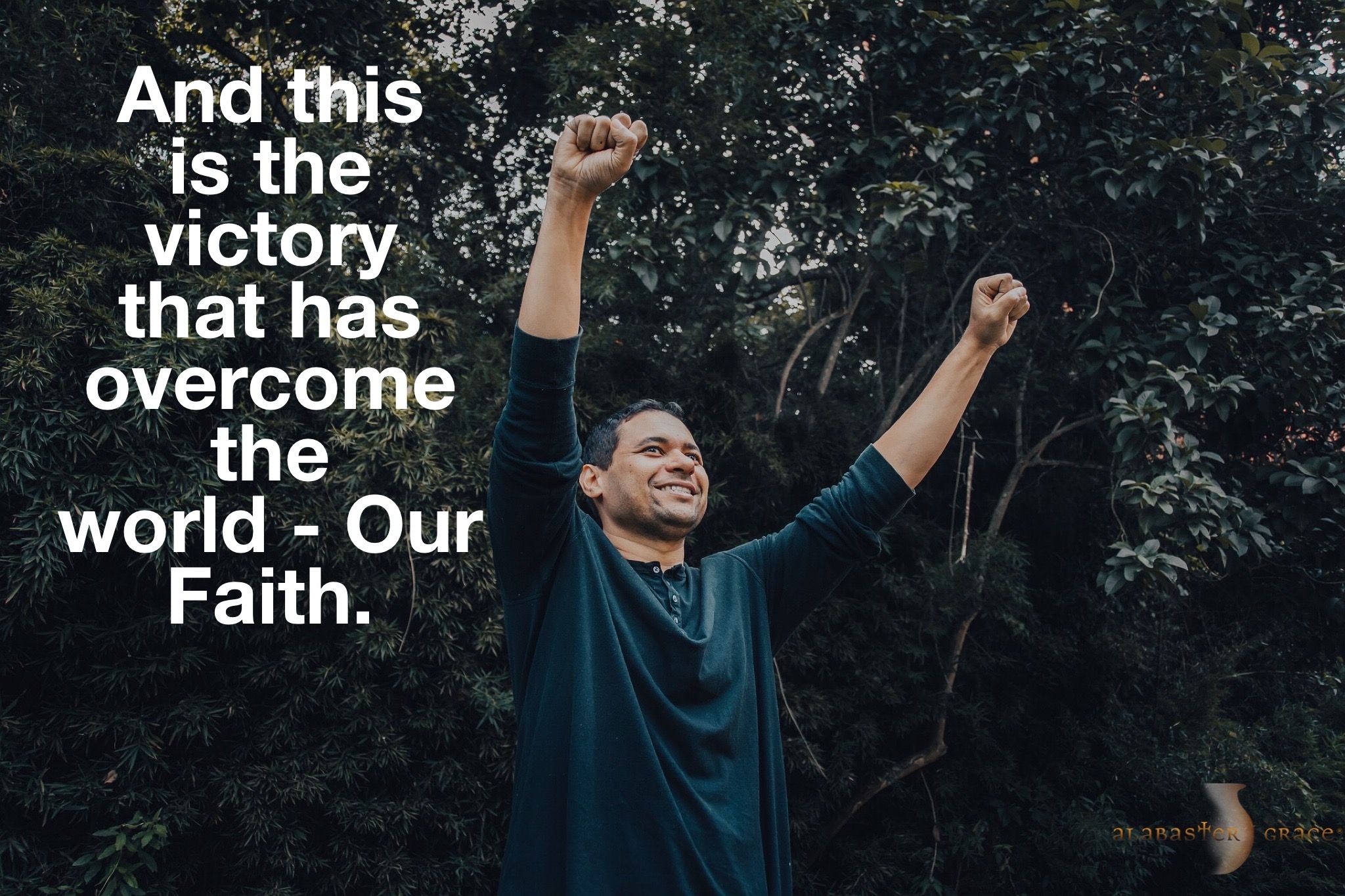 Yesterday we focused on the Lord telling us to be strong and courageous because He is always with us. 
Today, we learn how we can be victorious in the Lord. We overcome by the blood of the Lamb. The strength is completely His, and when we are successful the credit is His, too. 
How quick we are to fall into the trap of pride giving ourselves credit when we overcome a situation. As believers,  we should come humbly before God and give Him full credit for anything good that happens to us, because He is the author of our days and the finisher of our faith. 
Thank Him today for showing you how you can be an overcomer in this world. Your testimony is that Jesus Christ, God's Holy Son, was sent to die in your place, and He now reigns as King of Kings and Lord of Lords! 
"Nothing but encouragement can come to us as we dwell upon the faithful dealing of our Heavenly Father in centuries gone by. Faith in God has not saved people from hardships and trials, but it has enabled them to bear tribulations courageously and to emerge victoriously." - Lee Roberson