Listen to advice and accept instruction, 
That you may gain wisdom for the future. 
Proverbs 19:20 (RSV)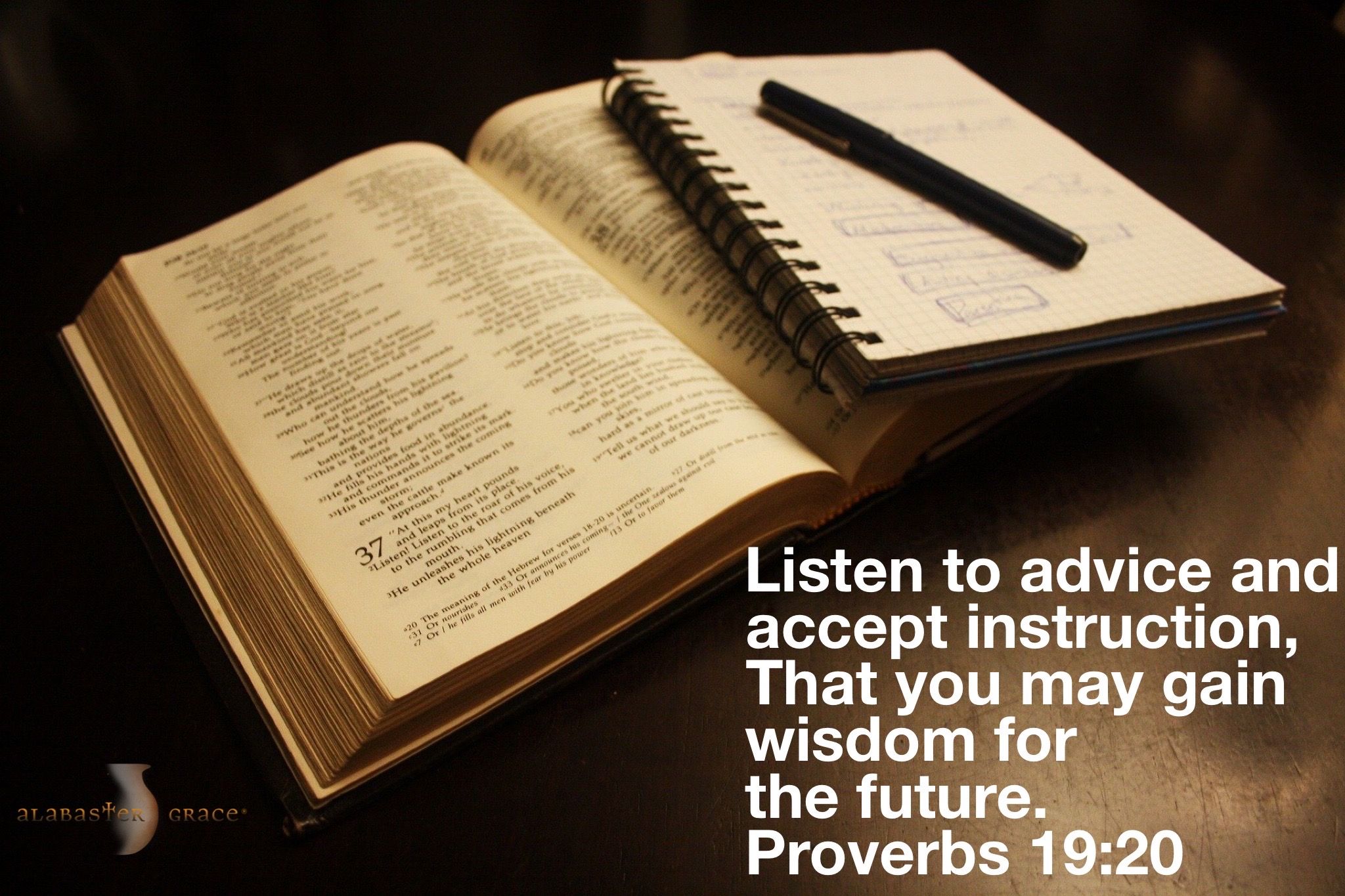 Building on yesterday's message of seeking and getting true wisdom and understanding from God, today, we focus again on the same theme because it is so crucial. 
Obtaining God's wisdom and advice is priceless, but it is difficult for many today to focus on worldly things. So how can we stay focused on seeking God's wisdom? 
Remember that the Bible is the ultimate guidebook on wisdom. Consider biblical scripture when making big decisions or when you are confused about an issue. Read it, pray over it, and let God speak to you about what you should do. And then do it! 
"Confidence that one's impressions are God-given is no guarantee that this is really so, even when they persist and grow stronger through long seasons of prayer. Bible-based wisdom must judge them." - J.I. Packer