For to this you have been called, because Christ also suffered for you, leaving you an example, so that you might follow in his steps. (1 Peter 2:21 ESV)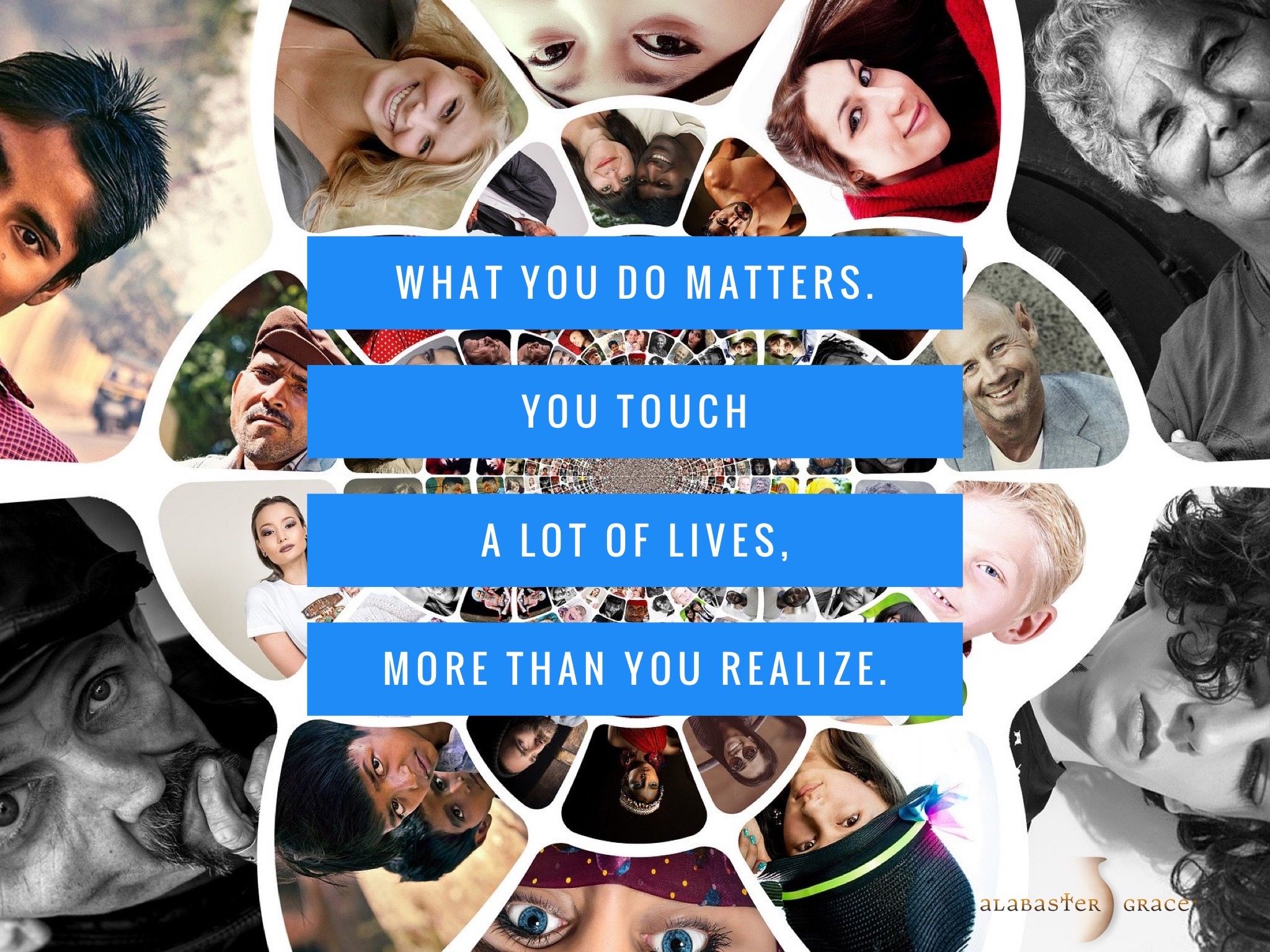 Everything we say or do affects the lives of those around us. The good we demonstrate in word and deed positively touches people. Likewise, the bad we demonstrate in word and deed negatively touches people. 
We may think we do not make a difference in a good or bad way, but that is not the case. For example, people who have been involved with drugs or alcohol will say they thought they were only hurting themselves but did not realize they were hurting others. When they came to this realization, many chose to stop. 
Every time we sin, we're hurting someone else. It may not be someone we see, but we are hurting the One who loves us the most. We are hurting the One who gave His life for us. 
We may not think what we do matters, but the One who loves us with an everlasting love has given each of us a special and unique opportunity to positively influence those around us. Therefore, let us choose to make a difference in the lives of others for the sake of Christ. 
"The life that I touch for good or ill will touch another life, and that in turn another, until who knows where the trembling stops or in what far place my touch will be felt." - Frederick Buechner