In the same way, let your light shine before others so that they may see your good works and give glory to your Father who is in heaven. (Matthew 5:16 ESV)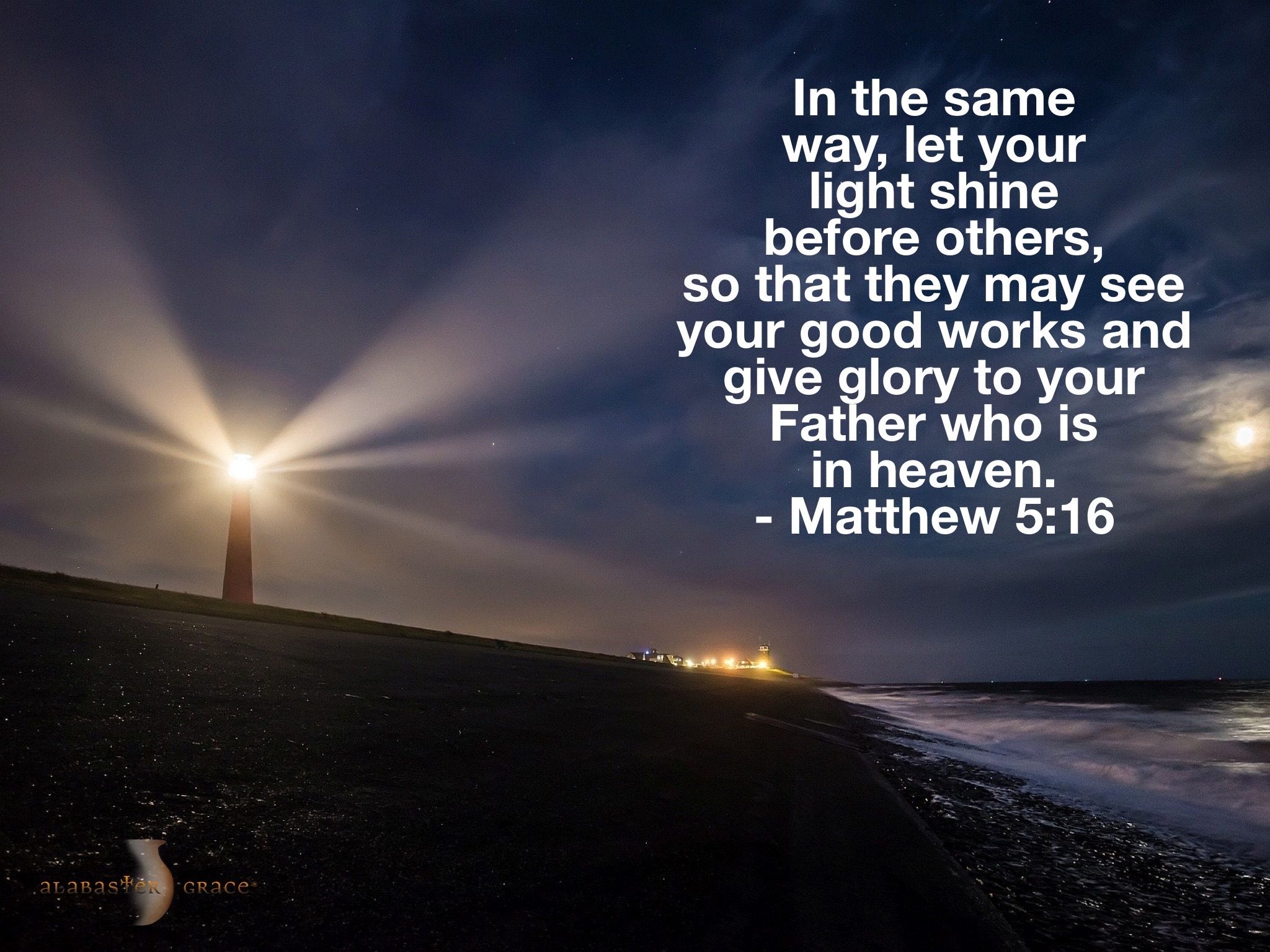 Every situation we face is an opportunity to shine the light of Jesus. Whether we realize it or not, others watch how we respond to difficulties. 
There are many stories of believers who had a terminal disease and witnessed the love of Jesus to the staff. In light of the pain and suffering, they showed the peace and love of God, and lives were changed. 
Never let your circumstances define who you are. If you are in the valley, please look for why you are there. Be encouraged by the presence of God. Every journey provides an opportunity to shine His light regardless of the circumstance. 
When we do this, others will see Christ in us. 
"We are told to let our light shine, and if it does, we won't need to tell anybody it does. Lighthouses don't fire cannons to call attention to their shining- they just shine." - Dwight L. Moody