He will sit like a refiner of silver, burning away the dross. He will purify the Levites, refining them like gold and silver, so that they may once again offer acceptable sacrifices to the LORD.  - (Malachi 3:3 NLT)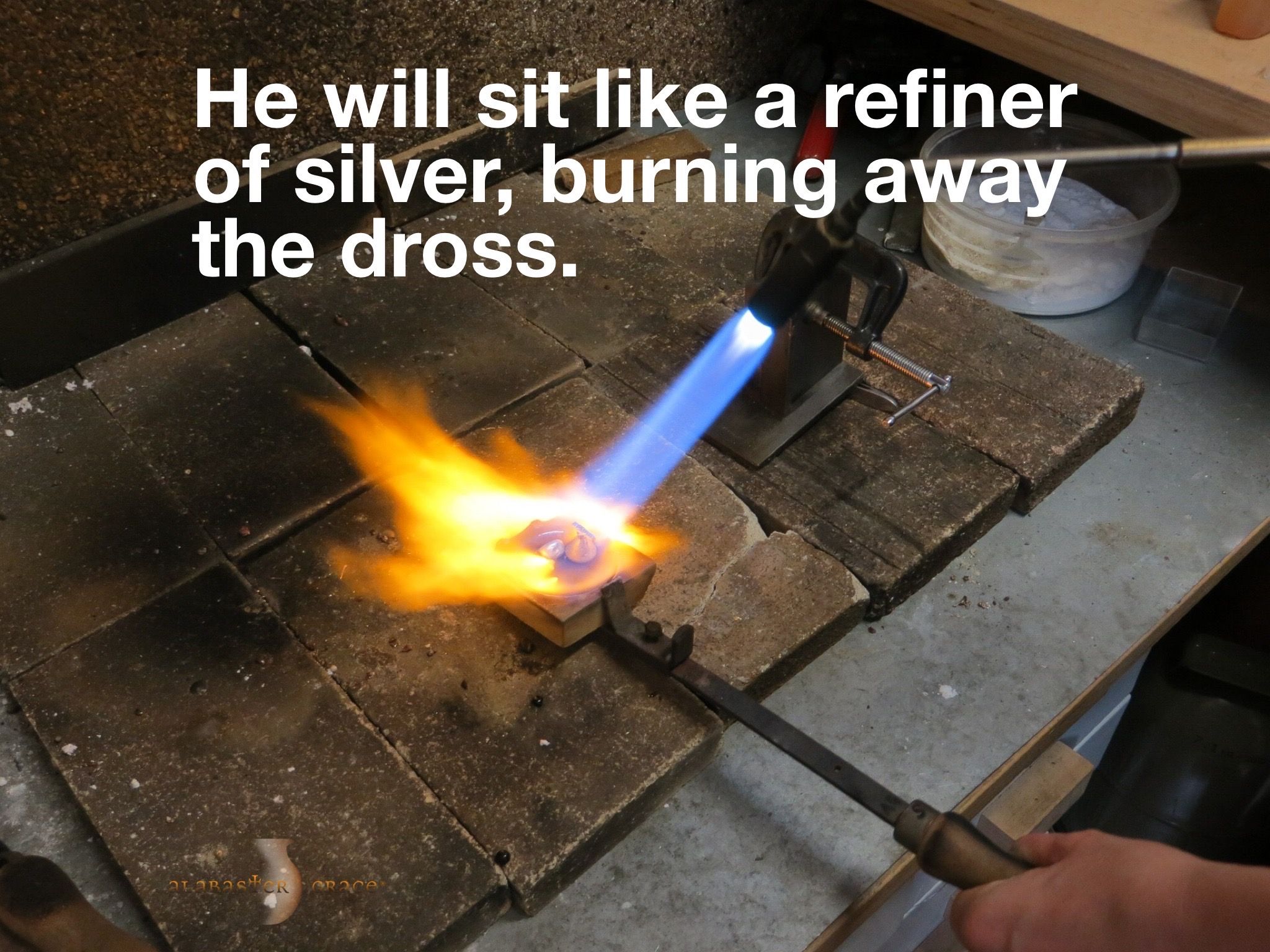 A silversmith puts silver into the fire to remove the impurities. At the right temperature, the dross or impurities of the silver rise to the surface, and the silversmith removes them enabling his own reflection to be seen in the silver.
Just as a silversmith watches over the silver he is purifying, as believers, God watches over us and purifies our hearts until He can see His image reflected through us.   
"He came to deliver us from our sinful dispositions, and create in us pure hearts, and when we have Him with us it will not be hard for us. Then the service of Christ will be delightful." - Dwight L. Moody