"Whoever is faithful in small matters will be faithful in large ones; whoever is dishonest in small matters will be dishonest in large ones." (Luke 16:10 GNT)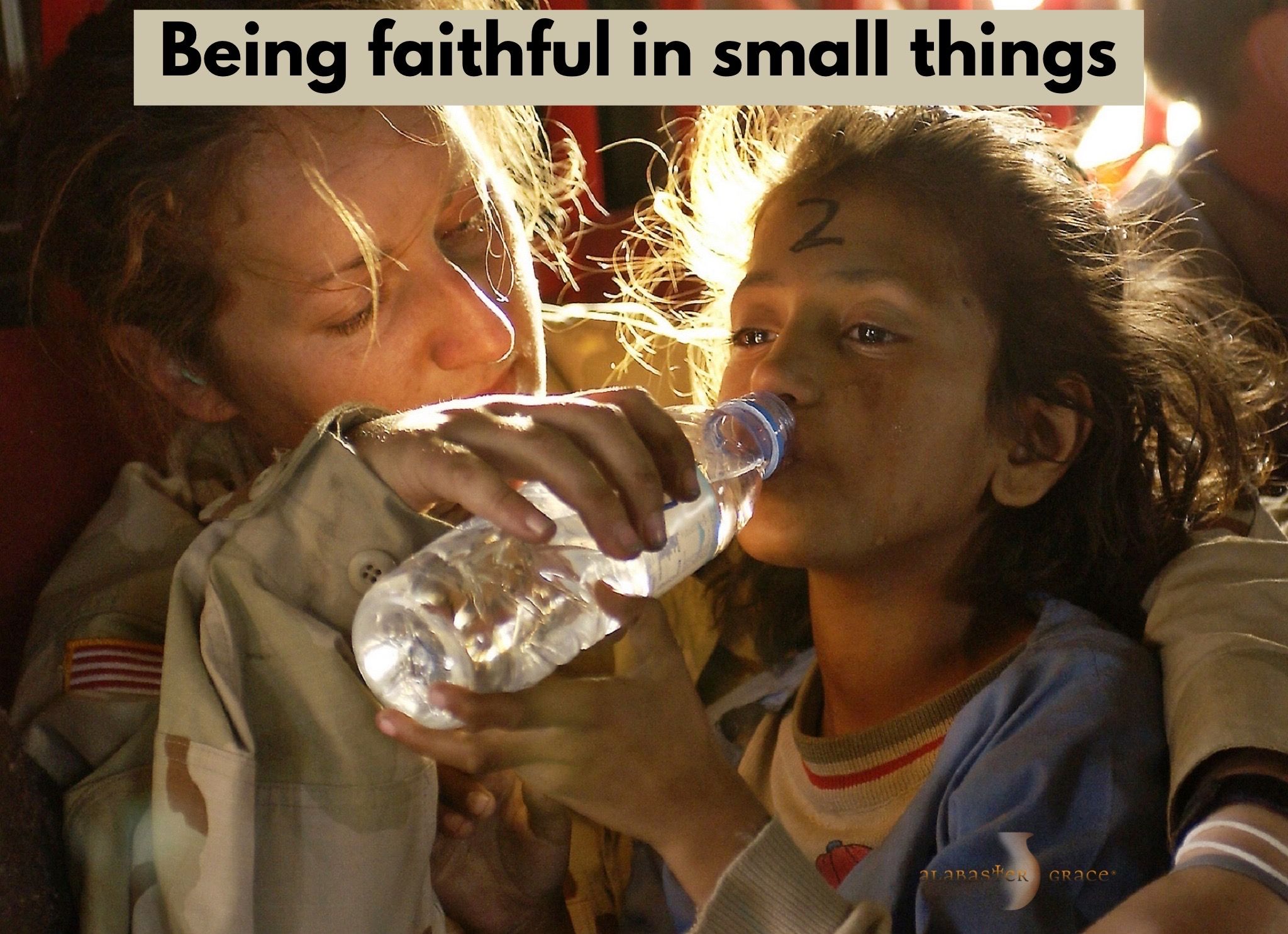 Each of us is part of the vast tapestry of God. He has given us gifts and talents meant to bring hope to the world and glory to His kingdom. Our priority is to be faithful to what He has called us. Sometimes it might seem that what we have to offer is insignificant, but nothing can be farther from the truth. Our task is to be obedient and faithful with the talents He has given us. 
Maybe He will choose to increase the talents themselves or expand their influence on those around us. It is up to God. He shows His tremendous grace and power through believers who have submitted their lives and wills to Him. 
Our willingness to do the small but necessary tasks can open the doors to more significant opportunities for God to use us. But we must trust God in the minor issues of life to gain a larger perspective of His purposes. Faithfulness in the more minor responsibilities shows obedience to God's calling on our lives. 
"Do daily and hourly your duty; do it patiently and thoroughly. Do it as it presents itself; do it at the moment, and let it be its own reward. Never mind whether it is known and acknowledged or not, but do not fail to do it." - James H. Aughey