My flesh and my heart may fail, but God is the strength of my heart and my portion forever. (Psalm 73:26 NIV)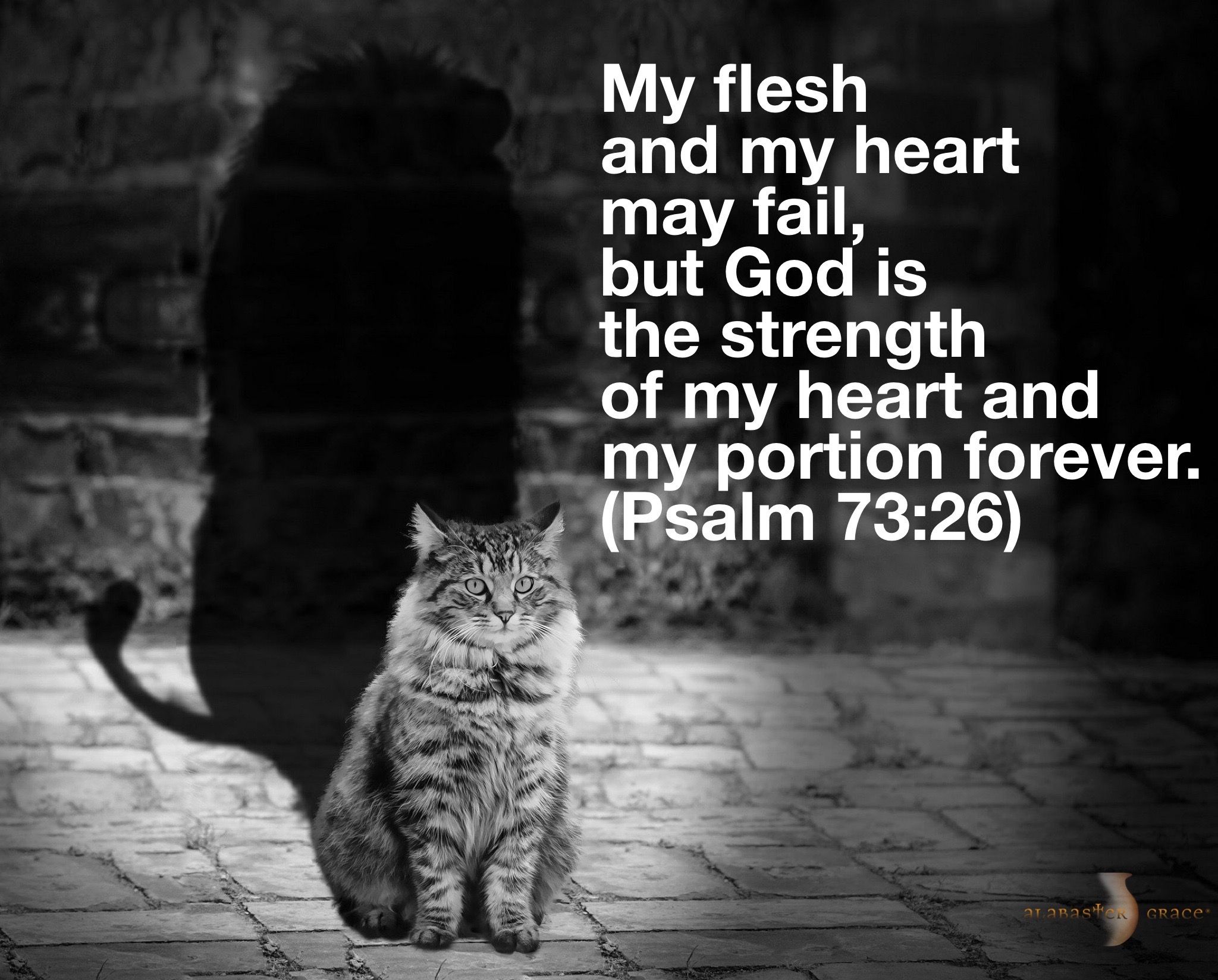 Everyone will face life's events that are heart-pounding and gut-wrenching. Perhaps you have already encountered one or two or even more of these situations. 
God is there with us through life's circumstances, both the good times and the difficult times. Unfortunately, there will be times when all we can do is wait upon the Lord, trusting Him to give us the strength we need to persevere through the challenges. 
Place your faith in God, who rules the Universe. He loves you and wants you to recognize Him as the strength in your life. He is with you always, and you can draw close to Him at all times. 
"Only he who can say, 'The Lord is the strength of my life' can say, 'Of whom shall I be afraid?'" - Alexander MacLaren
P.S. Here is the link to our song, "Wait Upon the Lord."