The mind governed by the flesh is death, but the mind governed by the Spirit is life and peace. (Romans 8:6 NIV)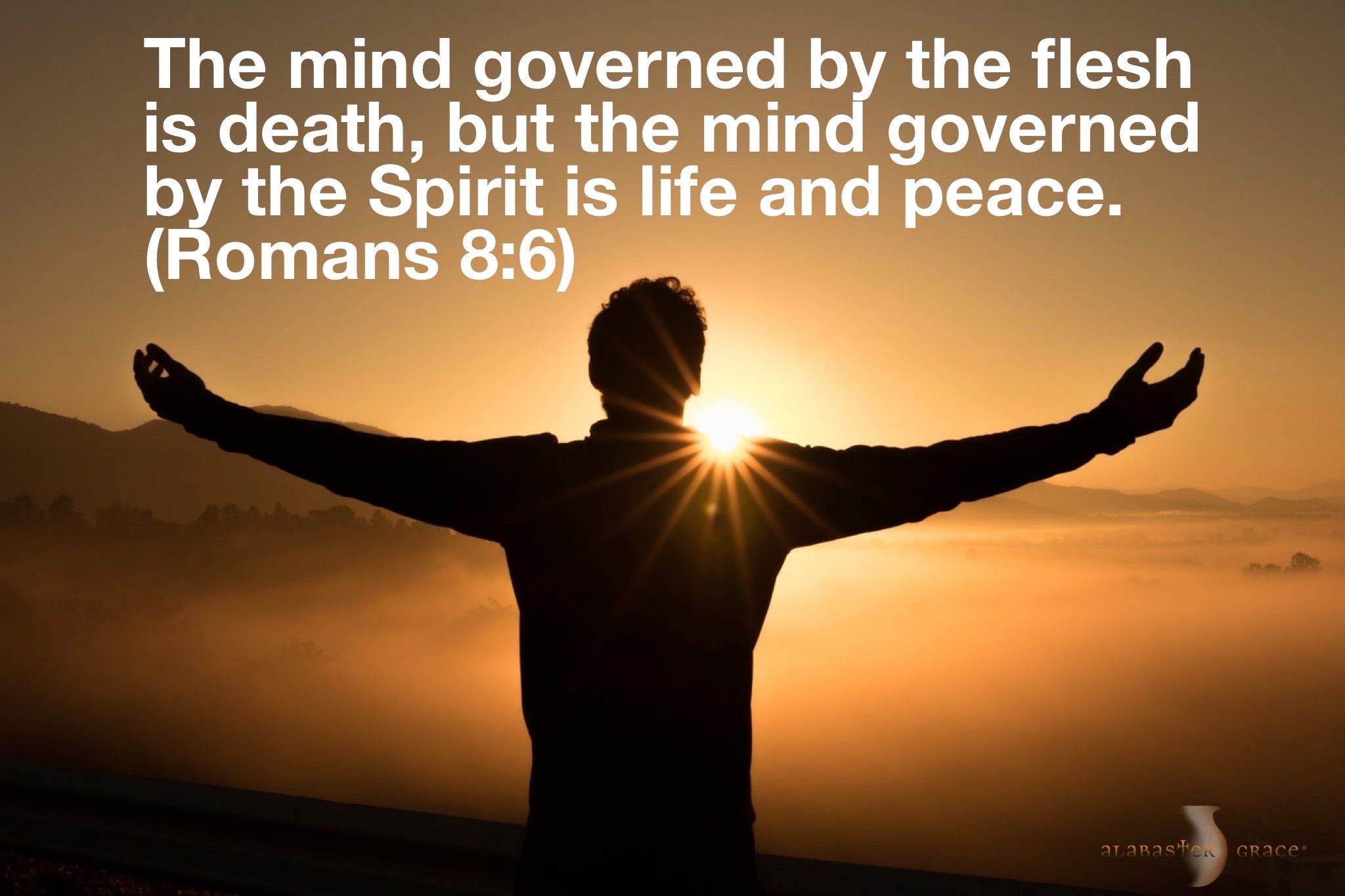 In writing to the Romans, Paul divides people into two categories: those who are dominated by their sinful nature and those who are controlled by the Holy Spirit. We would be in the first category if Jesus did not offer us a way out of our sinful natures. 
When we have said "yes" to Jesus as believers and invited Him into our hearts, we find that we can have true life and peace by following Him. But we must consciously center our lives on God on an ongoing basis, as the world presents many distractions to take us off track. 
God's instruction for our lives, the Bible, shows us His guidelines for any and all circumstances we have to deal with daily. The Holy Spirit, living within us as believers, points out the correct action that we should take, and it's our responsibility to do it eagerly. 
"The Spirit-filled life is not a special, deluxe edition of Christianity. It is part and parcel of the total plan of God for His people." - A. W. Tozer