This is the day that the LORD has made; let us rejoice and be glad in it. (Psalm 118:24 ESV)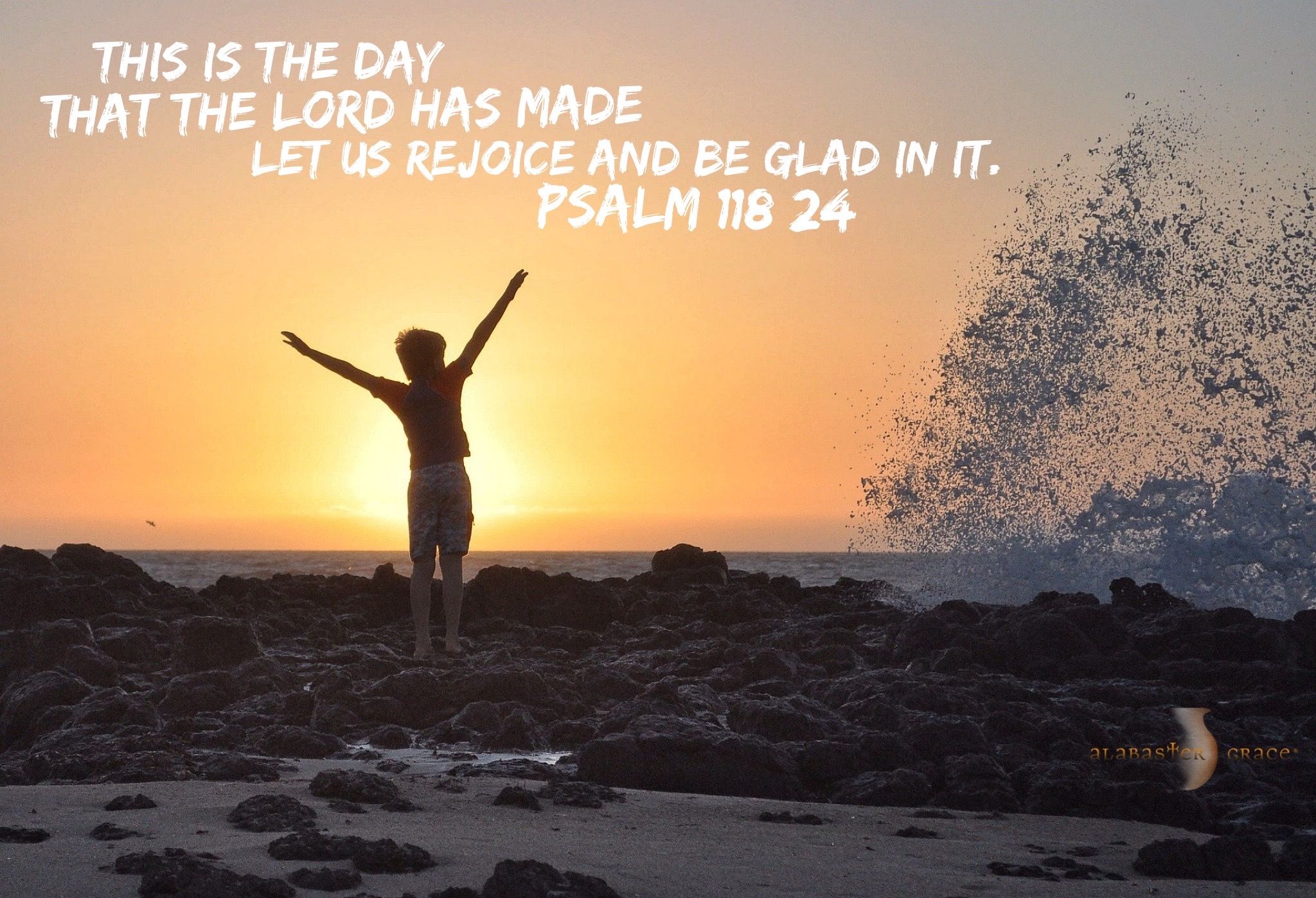 According to the dictionary, the definition of rejoicing is to feel or express great joy or happiness. Rejoicing is an action - something that we do. 
Today's verse implies that each day is a gift from God and that we should rejoice. This may not be easy if we are facing challenging situations. However, when we keep our eyes on God, we can trust Him to be with us through everything. Acknowledging Him in every part of our day takes the pressure off our circumstances, and He replaces our worry with joy so we can rejoice. 
Take action and choose to rejoice today! 
"The Christian who walks with the Lord and keeps constant communion with Him will see many reasons for rejoicing and thanksgiving all day long." - Warren Wiersbe