And the angel said to them, "Fear not, for behold, I bring you good news of great joy that will be for all the people." (Luke 2:10 ESV)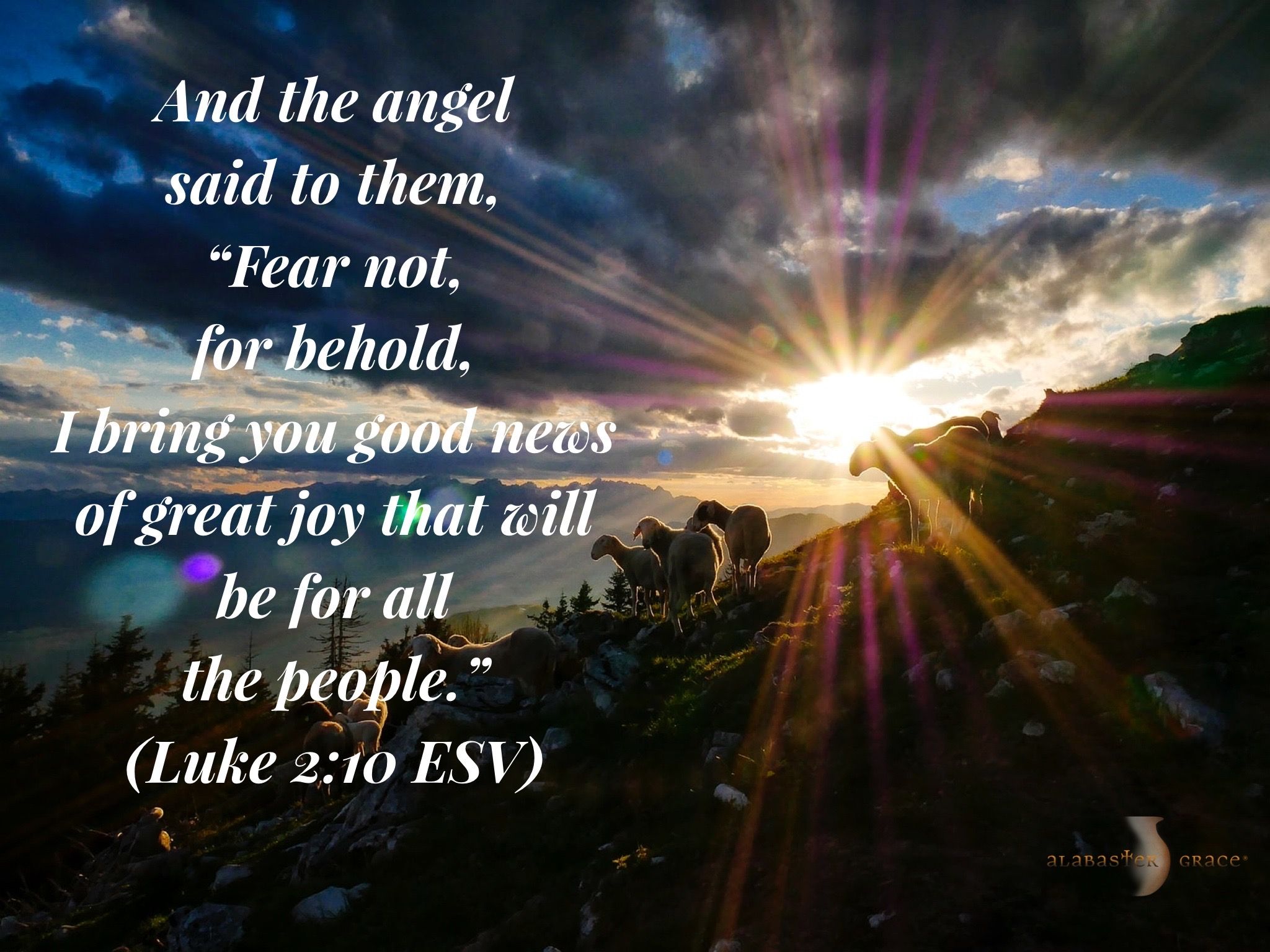 The angel appeared to shepherds who were watching over their flock of sheep. How amazing it must have been to have something so extraordinary occur to ordinary shepherds. 
The stars must have been so beautiful in that night sky. Imagine their surprise when they had an angel in dazzling array speaking to them and making the proclamation of the birth of Christ. 
Even more impressive was what happened after that announcement. Instead of one angel, there was a multitude of angels singing praises to the newborn King! (Luke 2:13-14) The thought of massive fireworks lighting up the sky comes to mind, leaving no doubt of the importance of such a momentous occasion. 
It is easy to see the overflowing emotion of joy that the shepherds must have had on that incredible night. That joy is available to us, as we know so much more than the shepherds did then. The good news of the arrival of Jesus was just the beginning. The rest of the story is the good news of the salvation He brought and gave to us! 
"Christ is the desire of nations, the joy of angels, the delight of the Father. What solace then must that soul be filled with, that has the possession of Him to all eternity!" - John Bunyan