In Him was life, and the life was the Light of men. The Light shines in the darkness, and the darkness did not comprehend it. (John 1:4-5 NASB)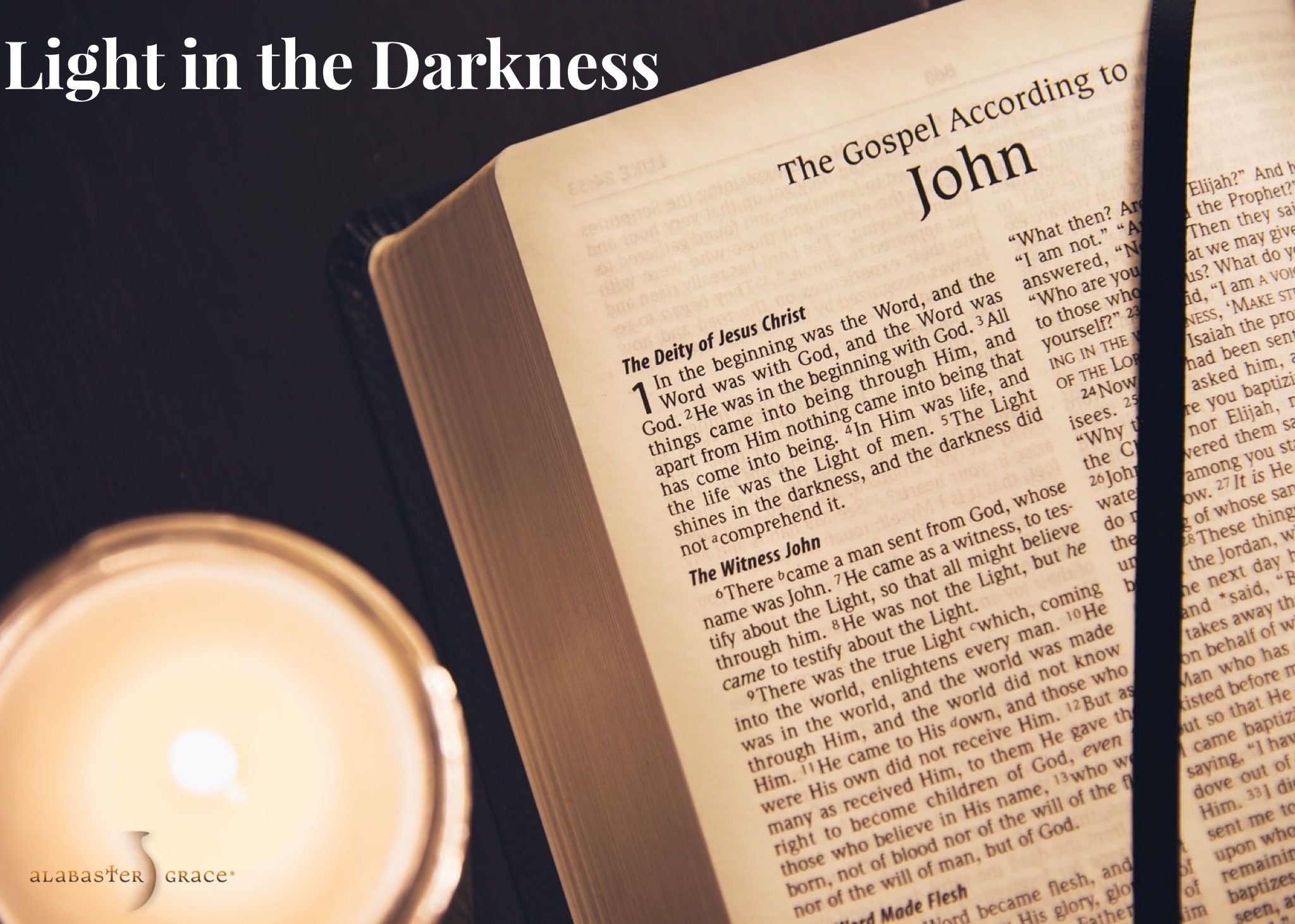 When a candle is lit, it brightens the whole room dispelling the darkness. In the same way, candlelight illuminates a room; Jesus is the Light of the whole World. His Light overcomes the darkness of evil and shines the truth for all to see. 
We live in an evil world. Left on our own, we are full of darkness and sin. When we look at Jesus and see Who He is, the light of His life reveals who we are: sinful people. Thankfully, God does not want to leave us in darkness, which is why Jesus has come to us!
What great news we have that there is nothing that can keep us from knowing Jesus. He is our life, and He is our light. 
"With Christ, darkness cannot succeed. Darkness will not gain victory over the light of Christ." - Dieter F. Uchtdorf