Arise, shine for your light has come, and the glory of the LORD has risen upon you. (Isaiah 60:1 ESV)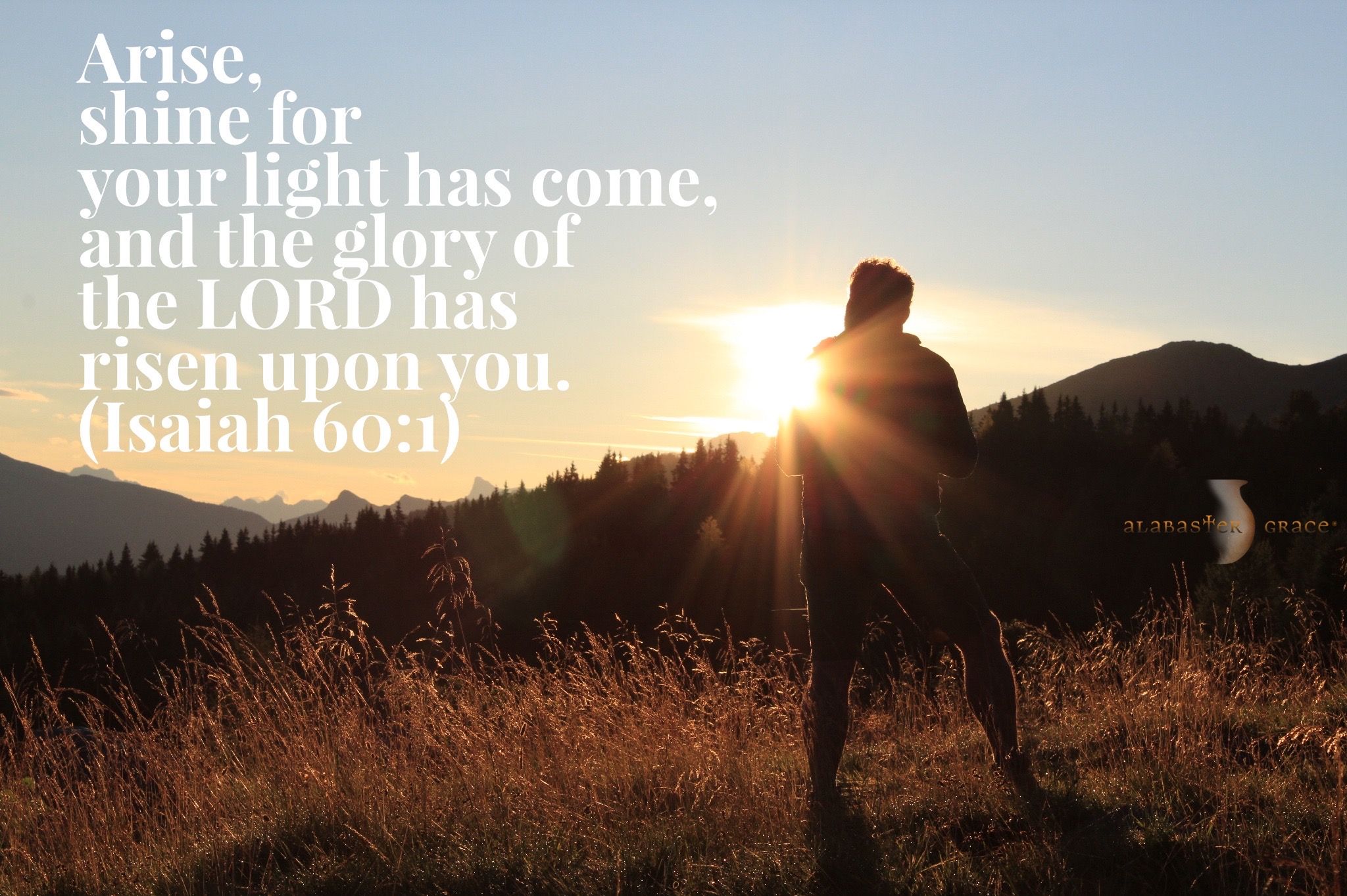 Today's verse is a call to action. We are to get up and shine the light of Jesus. This is to be done on all fronts - physically, emotionally and spiritually. 
We are to reflect the light of God's glory to everyone we meet. By doing this we witness to others that He is our LORD, and we share the Good News with others so that they may receive Him. 
Rise up out of the darkness and shine His light! 
"Christ cannot light a single spark in the heart of an individual, without that little tiny spark being for God. He gives the light, and has ordained that every ray of it is to reflect something for God." - G.V. Wigram