Light is sown for the righteous, and joy for the upright in heart. (Psalm 97:11 ESV)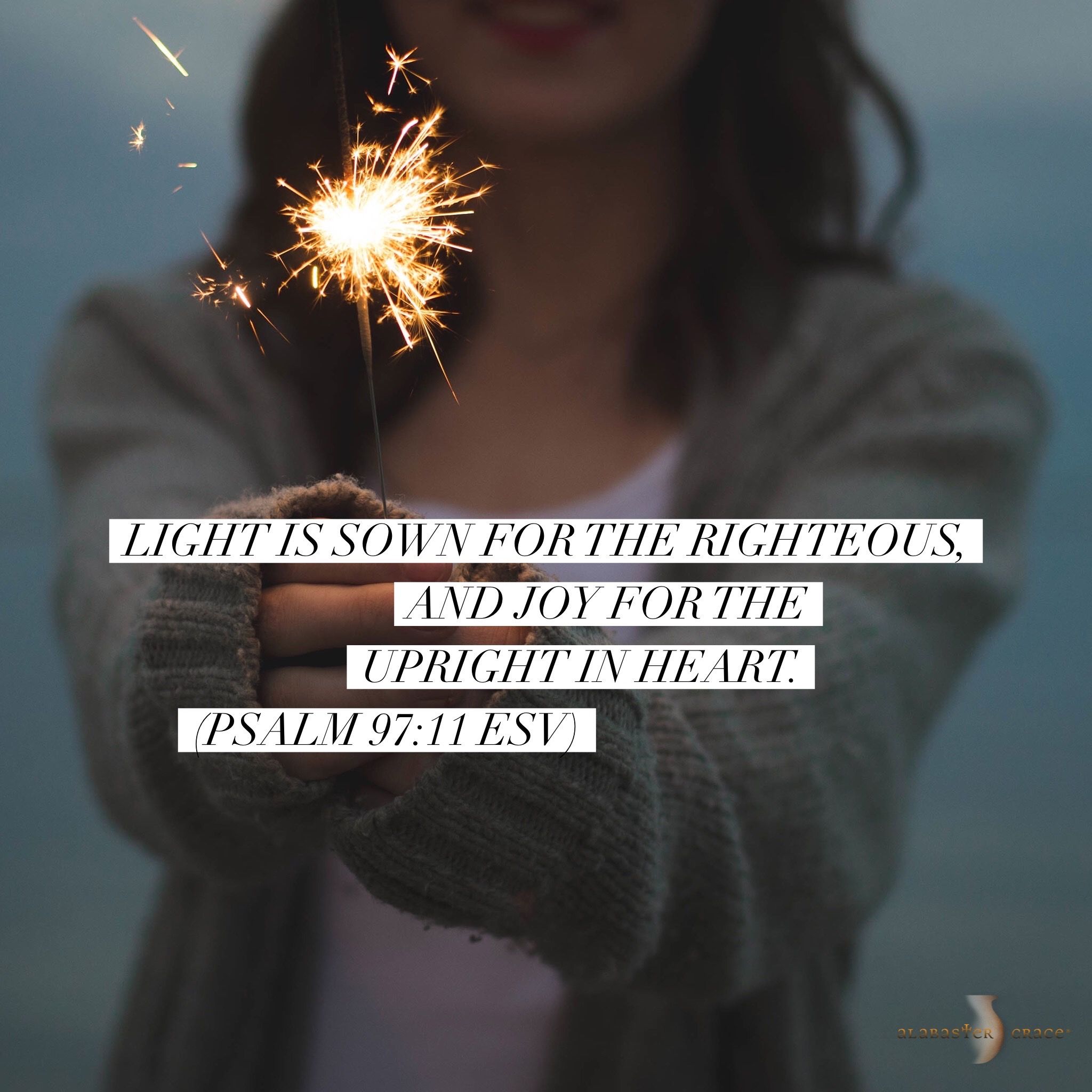 The light of God's word is spread broadly in our hearts. He shines His light, and we can understand and gain wisdom from Him. As we continue to understand the knowledge of God, our hearts are joyful and glad because we know Him more profoundly. Our joy comes from trusting in His favor and protection. 
As we reflect and act on God's Word, He can shine His light ever more brightly through us. Our joy is complete in Him when everything we do is for His glory. 
"Righteousness is light and gladness though its way lie through sorrow and sacrifice: and you who are pursuing that road in faith and hope may take this for your comfort that you are going forward to inevitable gladness." - M. R. Vincent