Let your speech always be gracious, seasoned with salt, so that you may know how you ought to answer each person. (Colossians 4:6 ESV)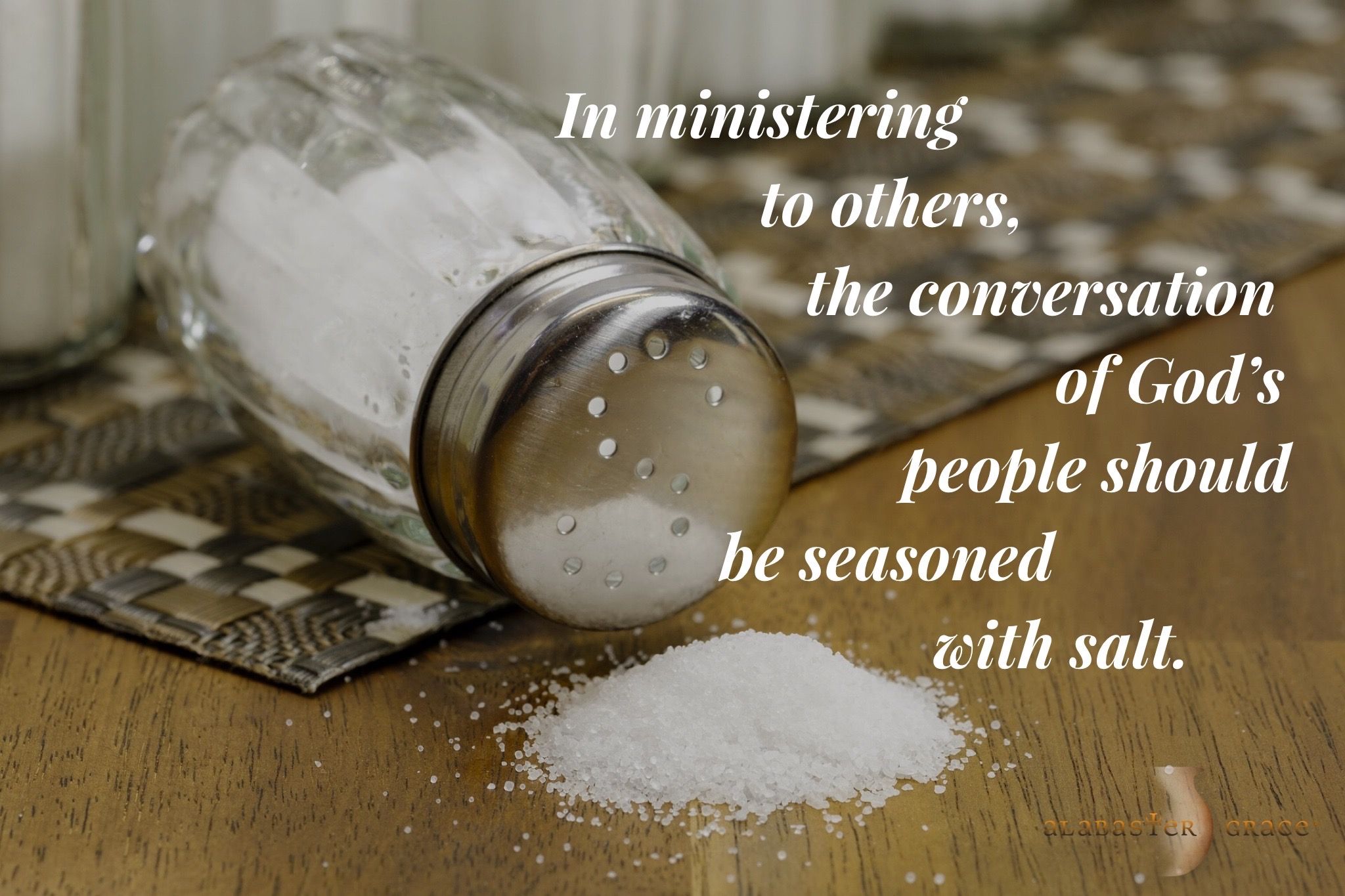 As believers, we are called to shine His light in the world around us for both believers and nonbelievers to see. In doing this, we should take advantage of opportunities for ministry each day, as the same opportunities might not exist again. 
In ministering to others, the conversation of God's people should be seasoned with salt. Our words and witness should be tasteful, appropriate, and valuable for helping others and building them up. Please share personal words of encouragement today with those around you, and shine His light for everyone to see. 
"What an incredible witness it is to a lost and fearful society when the Christian acts like a child of God, living under the loving sovereignty of the Heavenly Father." - Henry Blackaby