This is the day the LORD has made. We will rejoice and be glad in it. (Psalm 118:24 NLT)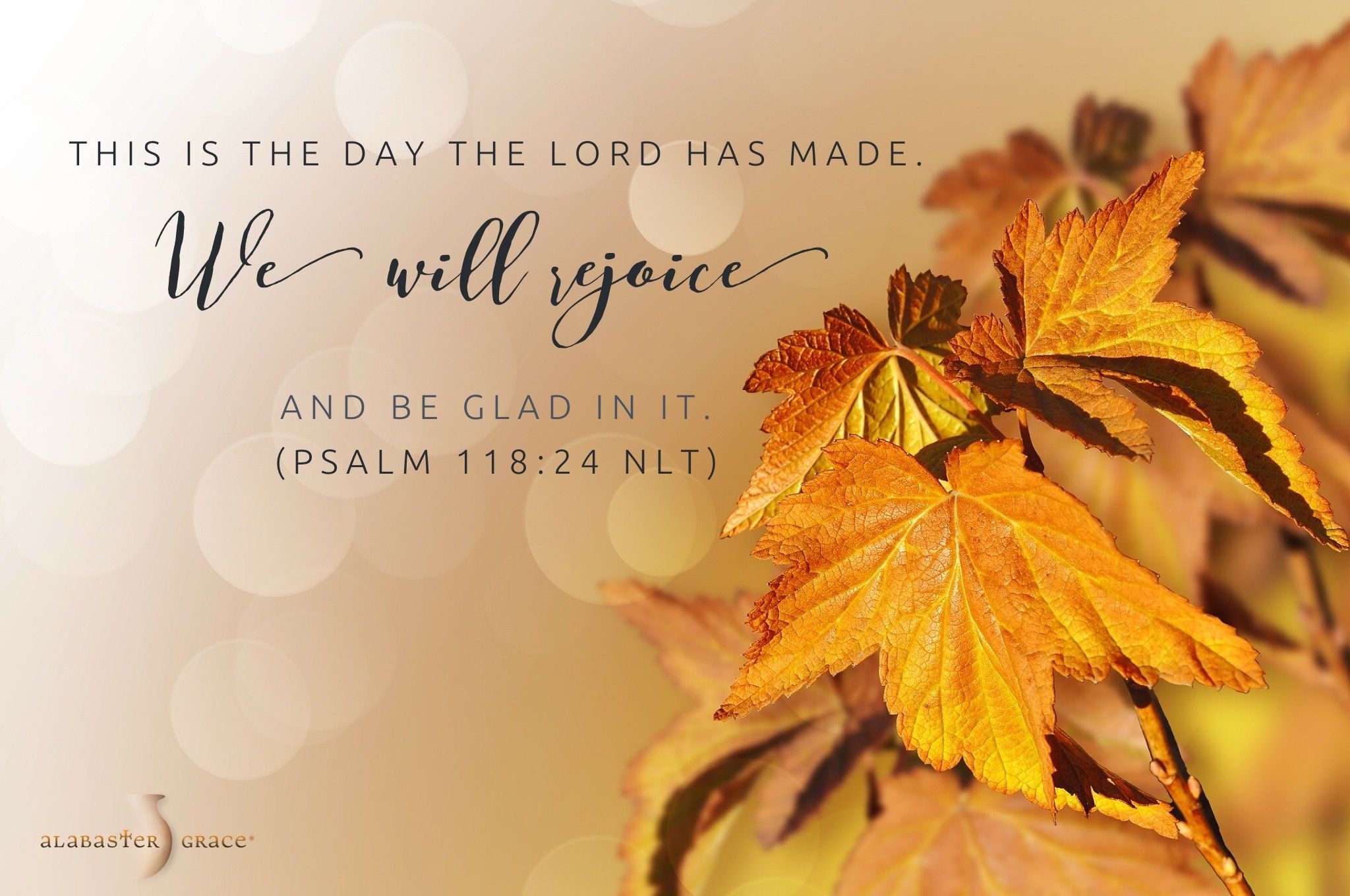 Today is Thanksgiving Day, when we spend time with family and friends, eat a great dinner, and share our thankfulness with others. 
Every day is a blessing from God. From sunrise to sunset, His mercies abound everywhere. Today, as you reflect on the blessings God has given you, thank Him for His saving grace, matchless love, and overflowing blessings. 
"Let us thank God heartily as often as we pray that we have His Spirit in us to teach us to pray. Thanksgiving will draw our hearts out to God and keep us engaged with Him; it will take our attention from ourselves and give the Spirit room in our hearts." - Andrew Murray