But He (Jesus) said to them, "It is I; do not be afraid." Then they willingly received Him into the boat, and immediately the boat was at the land where they were going. (John 6:20-21 NKJV)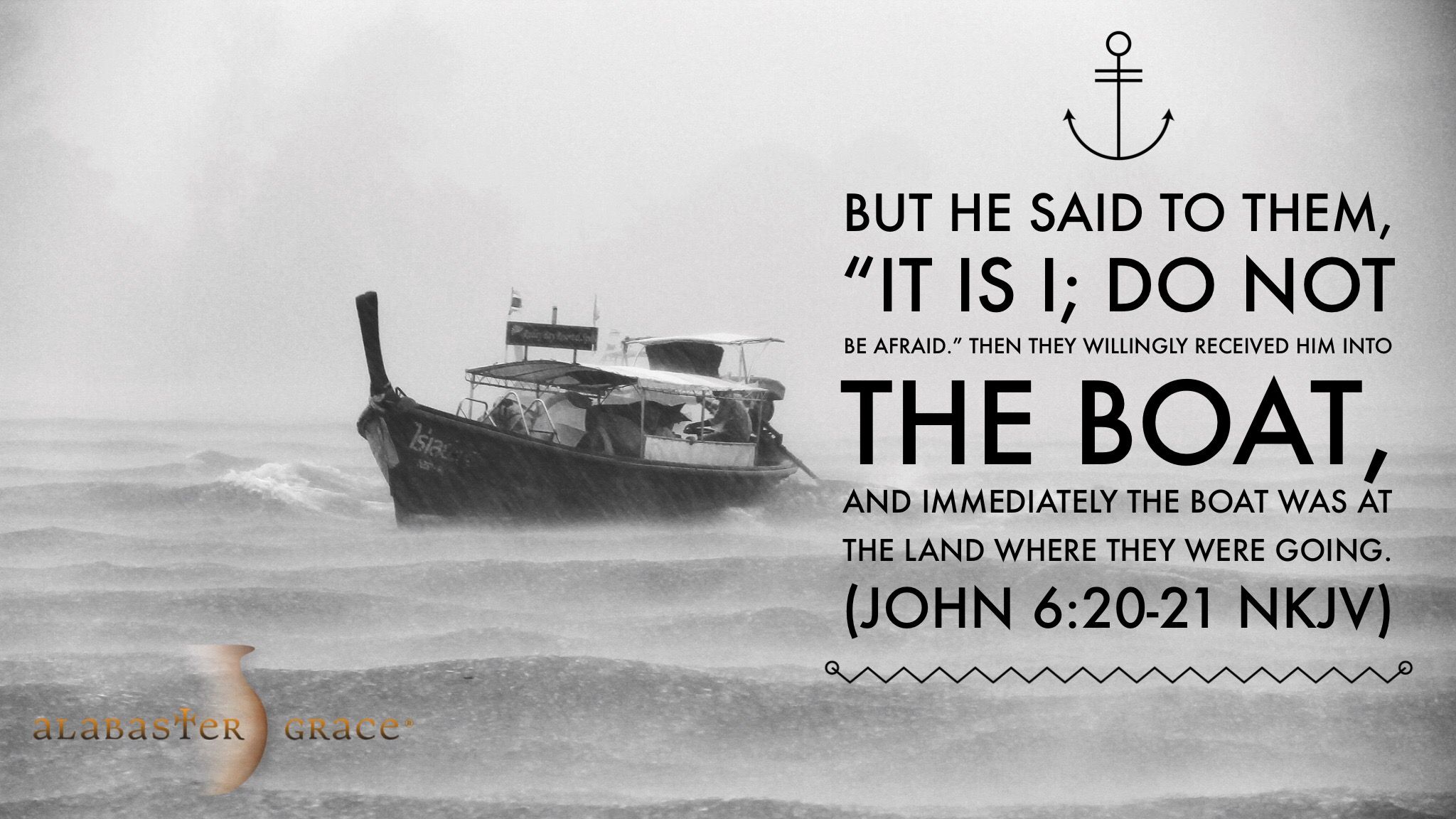 The disciples were on the sea on their way to Capernaum without Jesus in the boat. It was night and a storm was keeping them from coming to shore. It must have been a frightful sight to see Him walking towards them on the water in the storm before they recognized Him. 
Jesus had purposely waited until the boat was as far away from land, and when the disciples were all exhausted and without hope. Jesus was testing their faith, and this meant removing every human prop. 
Why did Jesus walk on the water? To show His disciples that the very thing they feared, the raging sea, was no challenge for Him to come to them. We often fear the difficult experiences of life such as illness, loss of loved ones, and financial hardships only to discover that these experiences can bring Jesus closer to us. 
It is not too difficult for the One who walks on water and commands the seas to address whatever your storm is. You need not fear because He will always walk towards you and never leave you alone. 
"God desires to show His power through your storm, but is your lack of faith keeping Him from doing so? God brings storms into your life to show His strength and to gain glory from His providence." - Paul Chappell