Make me to know your ways, O Lord; 
Teach me your paths. 
Lead me in your truth and teach me, 
For you are the God of my salvation; 
For you I wait all the day long. 
(Psalm 25:4-5 ESV)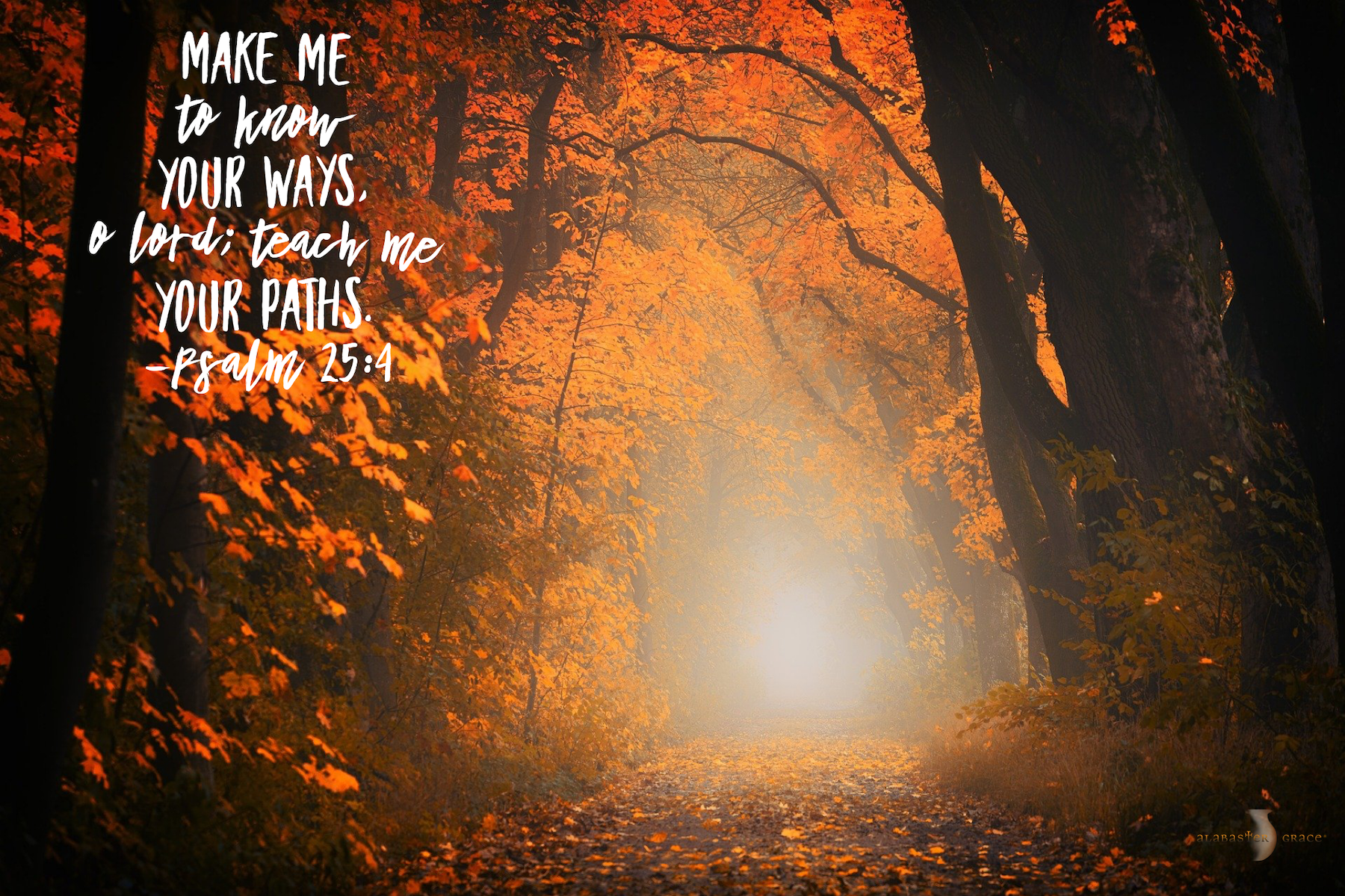 In this Psalm, David's conviction is "that a man must live by the help of God, not his own wits." This was true in David's time and is also true today. Without God to lead us, a life of integrity and righteousness would be no match for the self-centered interests and ways of the world. 
Living according to God's Word can make us vulnerable to those who would harm us; however, God assures us that He is with us to protect us. He is our hope and salvation, and we should look to Him to teach us His paths and truths. 
"God does not give us everything we want, but He does fulfill His promises, leading us along the best and straightest paths to Himself." –Dietrich Bonhoeffer