While the two were telling them this, suddenly the Lord himself stood among them and said to them, "Peace be with you." (Luke 24:36 GNT)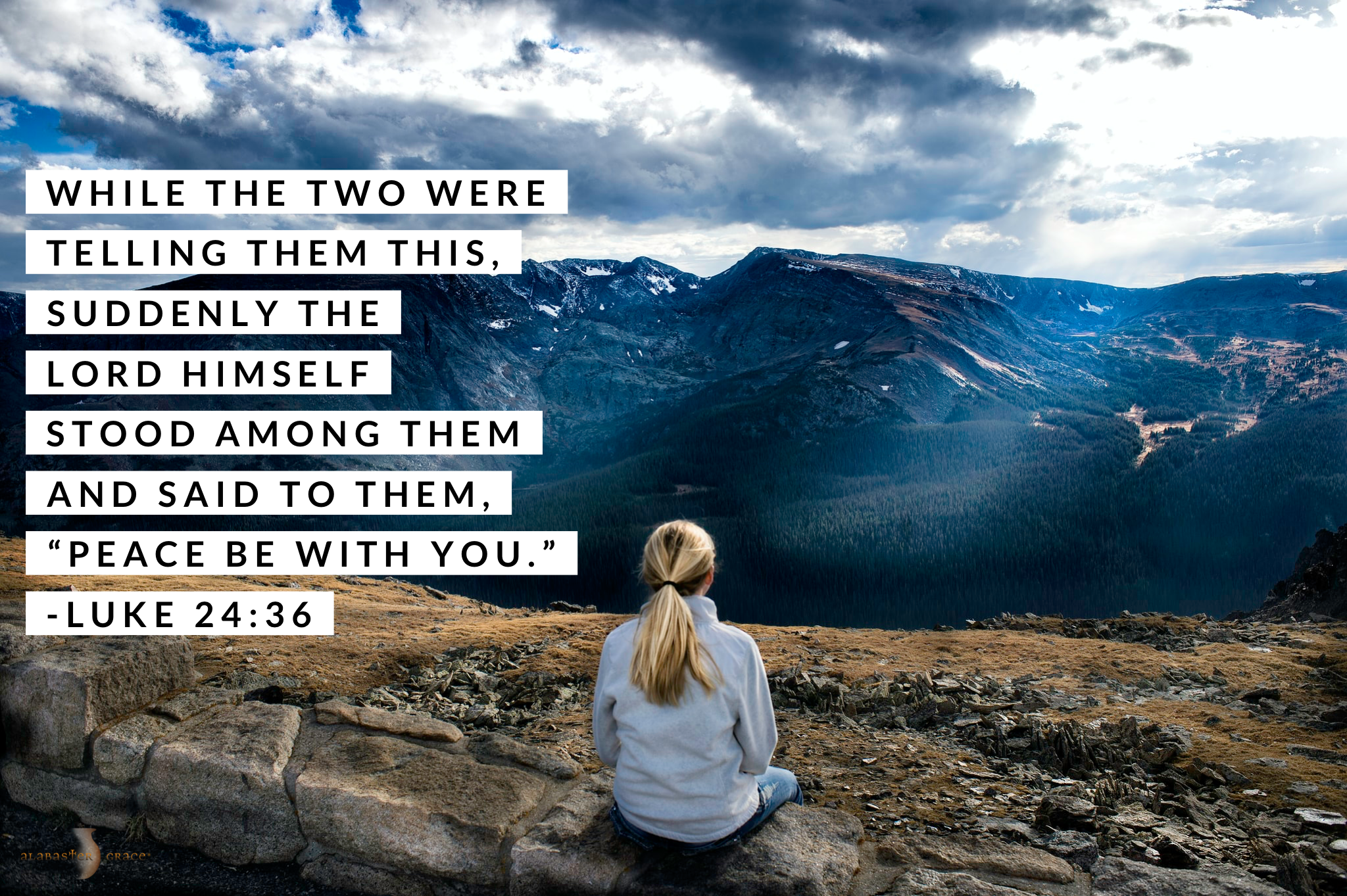 After Jesus was resurrected, He appeared before the disciples and said, "Peace to you!". His peace is available to all believers and cannot be taken away. 
The peace that Jesus gives does not mean an absence of difficulties. As Jesus spoke in John 16:33, "I have said these things to you, that in me you may have peace. In the world you will have tribulation. But take heart; I have overcome the world." 
This peace provides the capability to be content regardless of life's circumstances, as Paul wrote about in Philippians 4:11. As believers, we have the Holy Spirit within us to guide, strengthen, comfort, lead, inspire, motivate, and bless us. 
"Because of the empty tomb, we have peace. Because of His resurrection, we can have peace during even the most troubling of times because we know He is in control of all that happens in the world." - Paul Chappell