Finally, be strong in the Lord and in the strength of his might. Put on the whole armor of God, that you may be able to stand against the schemes of the devil. (Ephesians 6:10-11 ESV)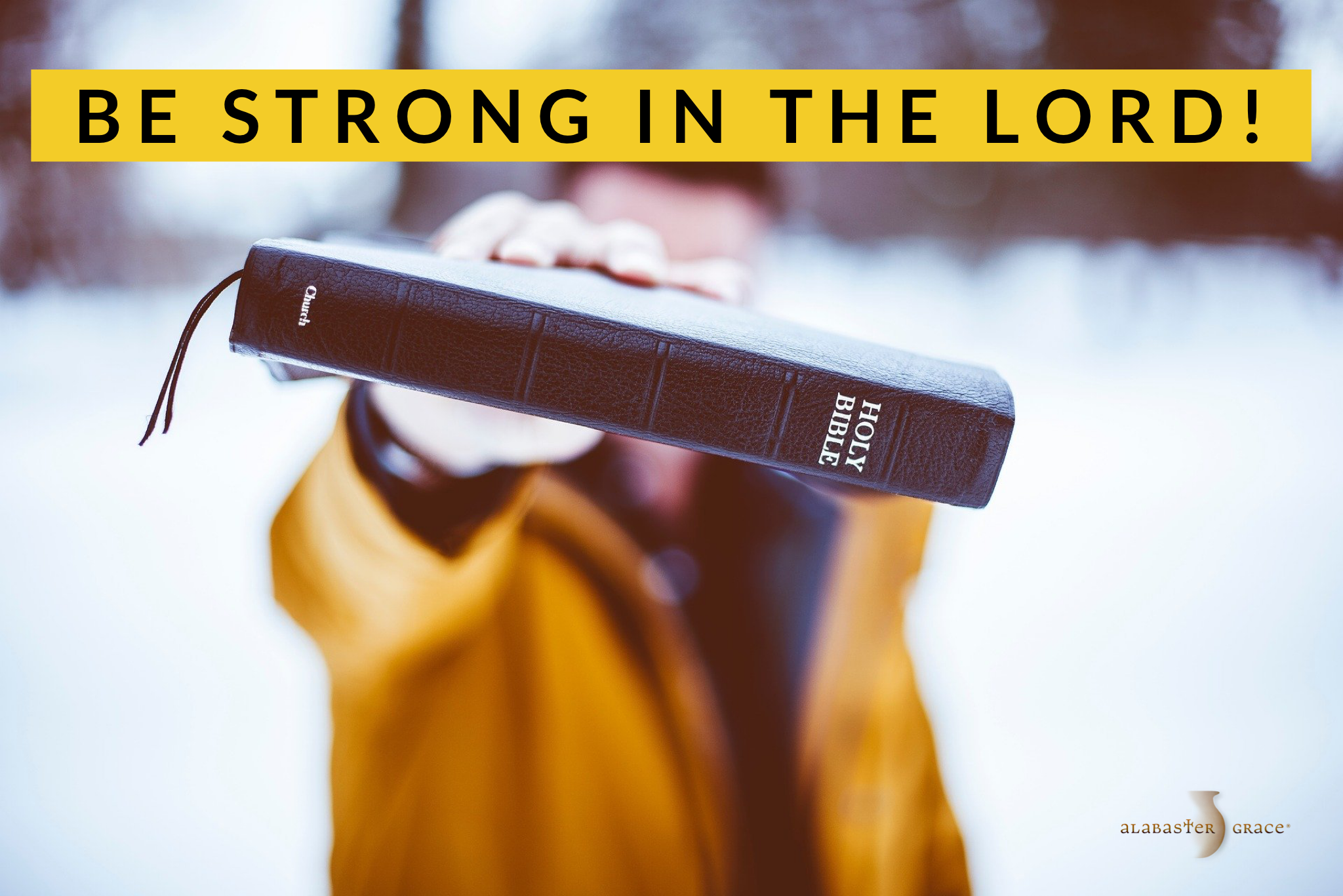 It is never with our strength when we are told to be strong. We are weak, even when we think we are strong. God has given us everything we need to withstand the battles of this life. His armor is proof: the belt of truth, the breastplate of righteousness, shoes of peace, the shield of faith, the helmet of salvation, and the sword of the Spirit which is His Word.  
Throughout His word, God has commanded and encouraged His people to be strong and courageous. The important thing to realize is God was not telling His people to be strong in their strength but to put their trust in Him. 
We will face difficult situations and have to fight spiritual battles. But we don't have to go into the fight unarmed. Every piece of armor listed in Ephesians is for a specific purpose. 
The belt of truth is important because helps us be aware of the lies and deceptions of the enemy. We recognize because we know the One who is called "The Truth." 
The breastplate of righteousness protects our heart, our innermost being. When we know that we are right with God, we can walk in the authority He has given us. 
The shoes of peace help us to walk everywhere not being afraid of rocks or thorns. We can walk with surety and without fear. The shield of faith is used to keep the enemy's fiery darts from hurting us. We are not to listen to the enemy's lies to make us question who we are in Christ. 
The helmet of salvation keeps our minds protected so that the enemy cannot make us doubt that we are children of God. Lastly, the sword of the Spirit is God's word. When we use it, we will always be victorious. 
We need not fear the battle because the Lord will give us His strength to withstand the enemy. 
"When a man has no strength, if he leans on God, he becomes powerful." ~ D.L. Moody