I have hidden your word in my heart that I might not sin against you. (Psalm 119:11 NIV)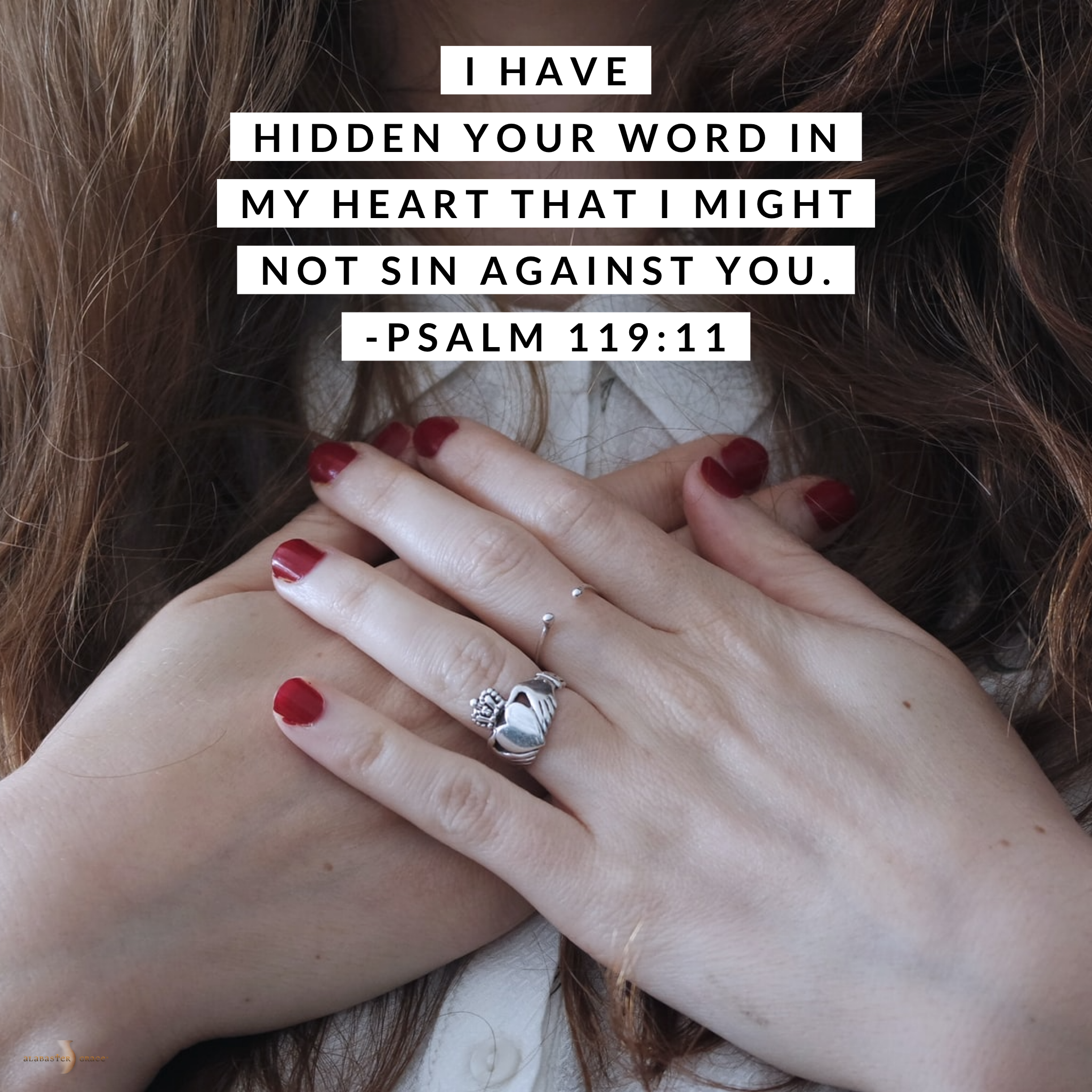 Think of something precious to you. Do you put it in a safe place to protect it? Do you know exactly where to find it when you need it? That is what the psalmist is praying to God in this verse, because he knows that when sin comes along he will know how to handle it and be strengthened not to sin against Him. 
The word "hidden" in Hebrew means to hide away as a great treasure. One of the ways ancients would protect possessions of precious value was to hide them away, burying them where no one could find them. 
God's word is a precious treasure to us. In Psalm 119:11 God is telling us to hide His word in our hearts. He knows that although we are weak, when we go to HIs word during difficult times He will help us. 
"It is not the Word hidden in the head but in the heart that keeps us from sin." 
- Vance Havner