Set your minds on things above, not on things on the earth. (Colossians 3:2 NKJV)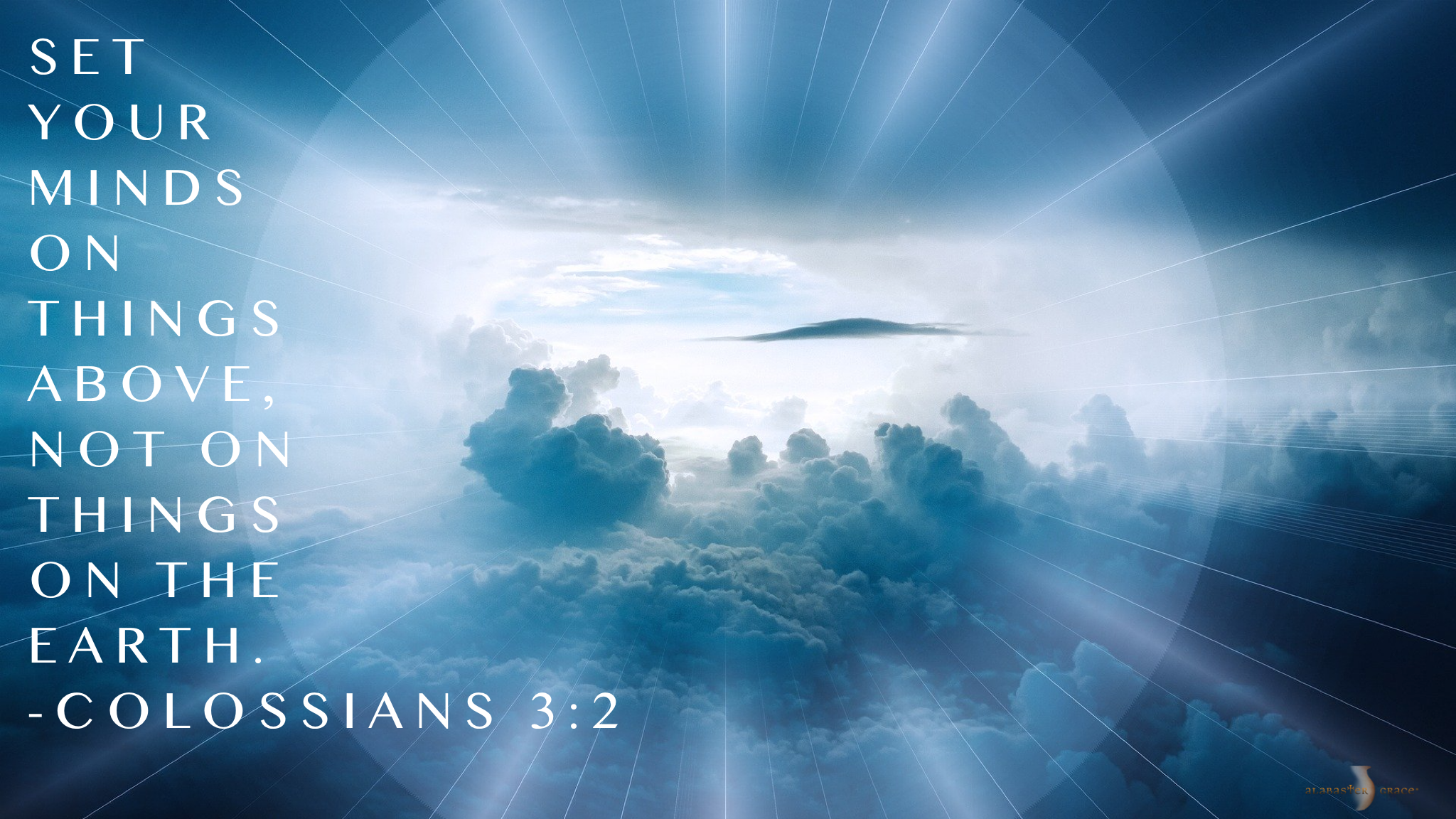 This earth is not our home. As believers, we have the promise that we will be with Christ in heaven. It is easy to get bogged down in the daily doldrums of life, however, and forget this promise. 
When you are feeling stressed, take a breath and ask the Lord to guide you with His peace. He has called us to live a holy life. When we do this, we bring Him glory and shine His light for others to see. 
Don't let the temptations of this life keep you from fulfilling His purpose for your life: glorifying Him and shining His light. 
"Aim at heaven and you will get earth thrown in. Aim at earth and you get neither." - C. S. Lewis