The LORD gives strength to his people; the LORD blesses his people with peace. (Psalm 29:11 NIV)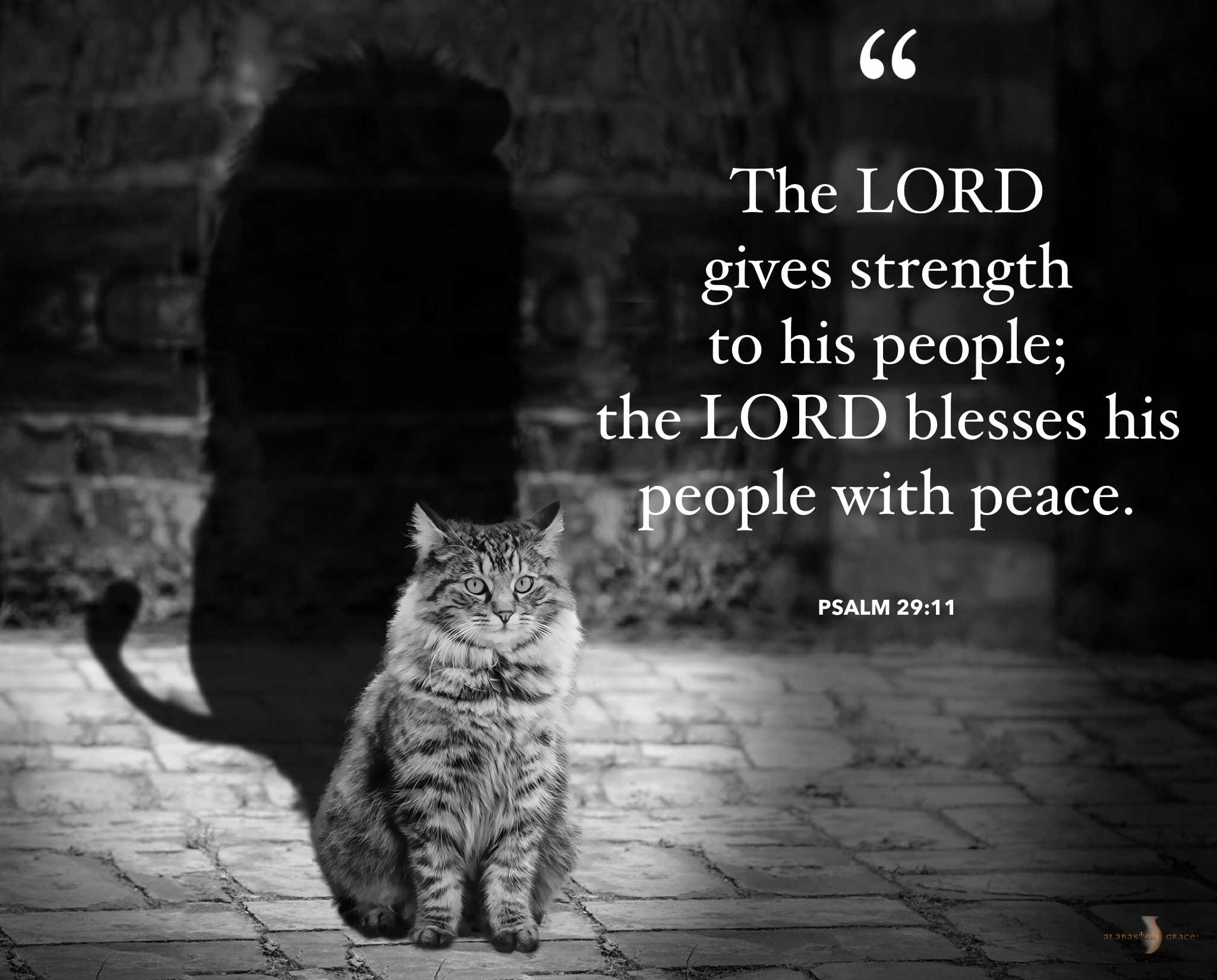 When we are feeling weak, God promises to give us strength. He also blesses us with His peace, the assurance that He is with us no matter what happens to us. 
We don't realize how important strength is until we don't have it. A couple of years ago, an illness caused both of us to experience weakness in our bodies. Our strength gradually returned and we thank God for getting us through it. 
As the prophet Isaiah wrote, "He [God] gives power to the weak and strength to the powerless" (Isaiah 40:29). In our weakness, we become strong in Him. It is God who gives us the strength to endure whatever we may face. 
As you go through your day, ask God to give you the strength to face your challenges. And with His assurance of strength, receive His blessing of peace.
"Prayer girds human weakness with divine strength, turns human folly into heavenly wisdom, and gives to troubled mortals the peace of God. We know not what prayer can do." - Charles Spurgeon