And the world is passing away along with its desires, but whoever does the will of God abides forever. (1 John 2:17 ESV)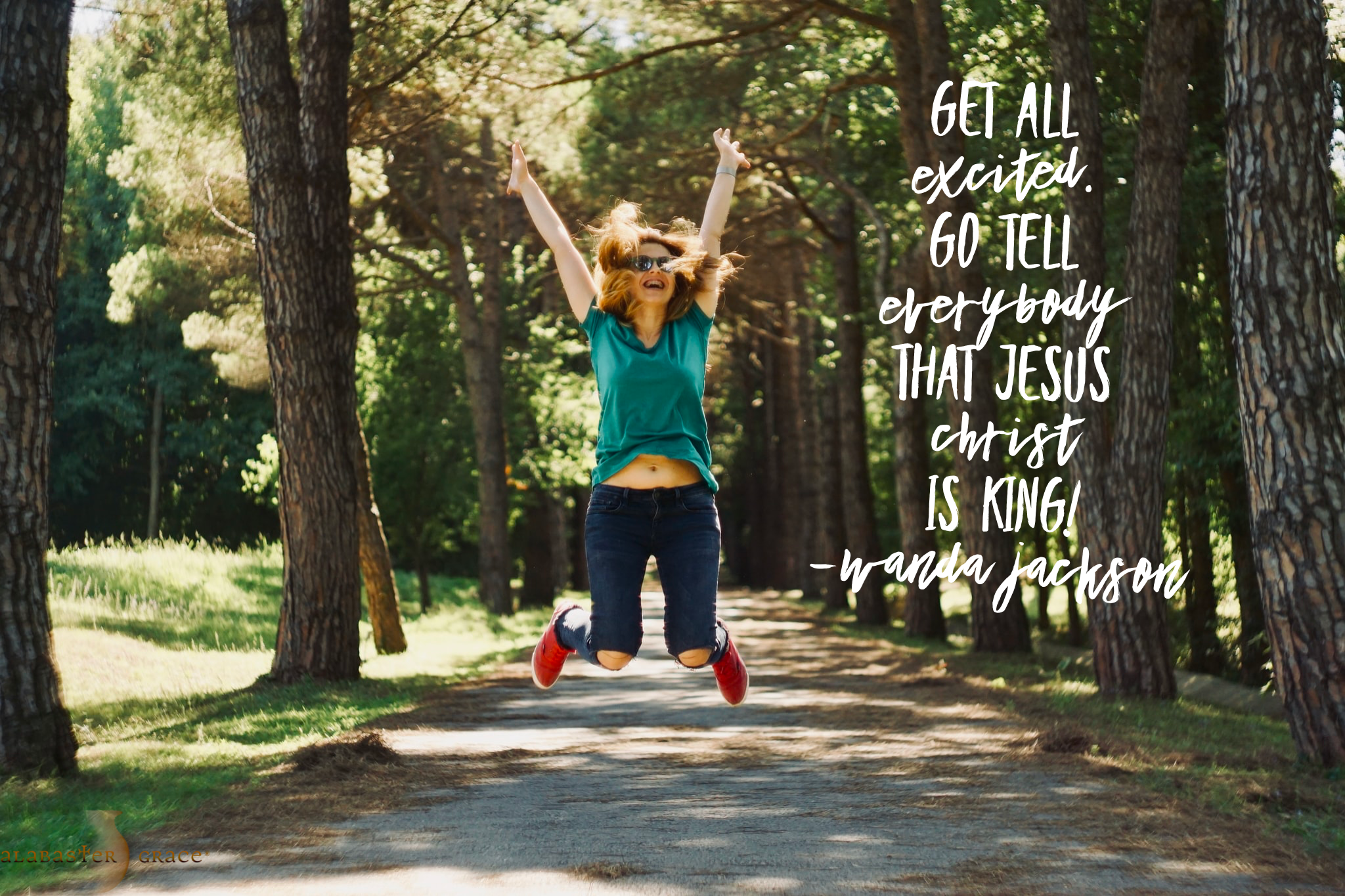 Are you excited about God? This world is not our home. God wants us to get excited about things that pertain to Him. 
Don't look at the things of this world for lasting satisfaction and happiness. When we look to things for that purpose they can become idols, taking our focus away from the One who created us and loves us more than we can even imagine. 
Look to God to meet your needs. When you do this, He becomes the object of your worship and the One you adore. Get all excited and stay focused on the One that can give you lasting joy and peace. 
"Get all excited. Go tell everybody that Jesus Christ is King!" – Wanda Jackson