"These things I have spoken to you, that in Me you may have peace. In the world you will have tribulation; but be of good cheer, I have overcome the world." 
(John 16:33 NKJV)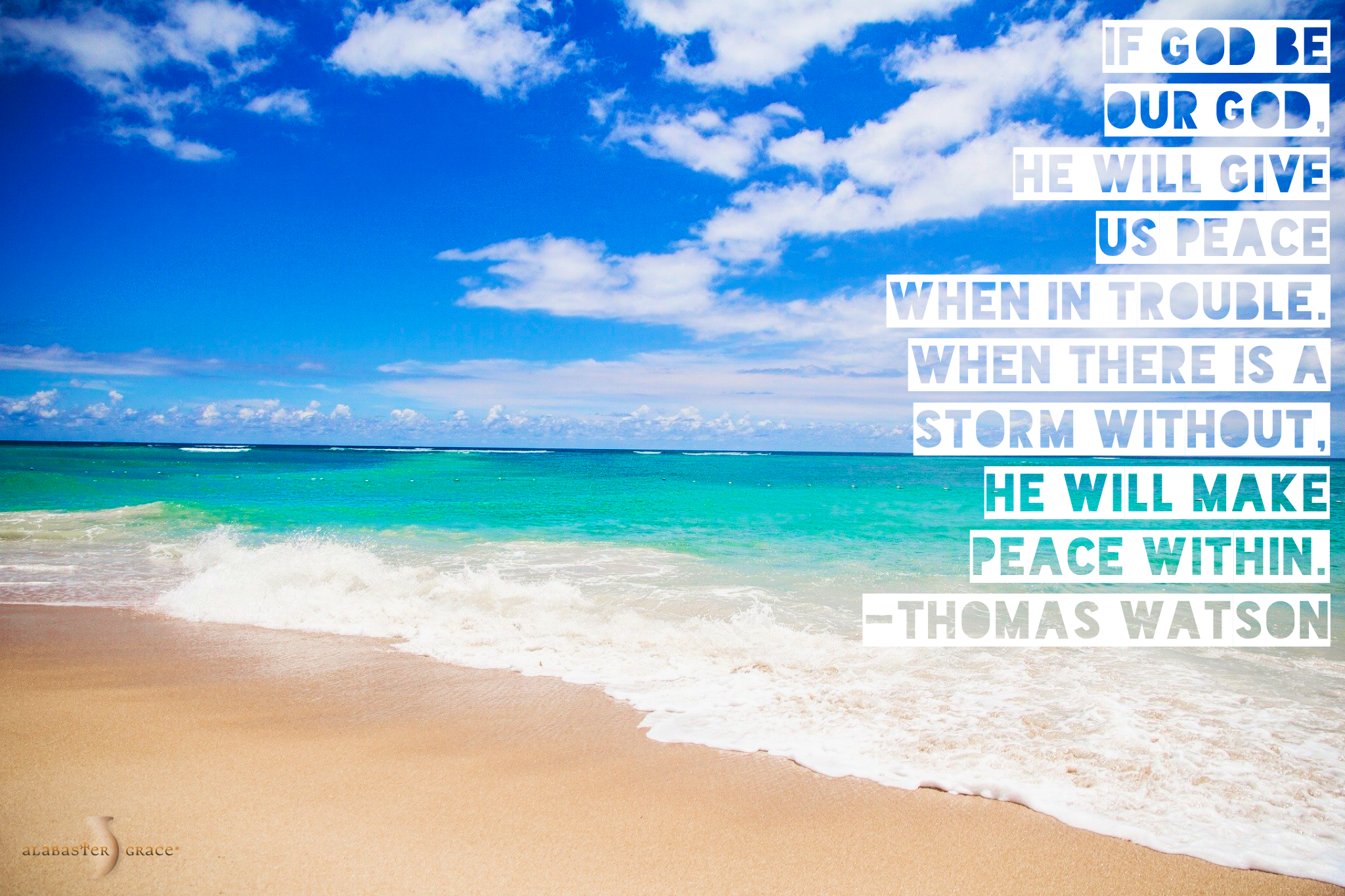 The Fruit of the Spirit is PEACE. 
Galatians 5:22-23 says, "But the fruit of the Spirit is love, joy, peace, patience, kindness, goodness, faithfulness, gentleness, and self-control. Against such things, there is no law." 
The fruit of the Spirit includes a peace that goes beyond that of salvation. In our difficult times, God promises us that He will give us His peace that passes all understanding. 
The Merriam-Webster dictionary defines peace as "freedom from disquieting or oppressive thoughts or emotions." When our minds are racing with anxiety, we have great difficulty obtaining peace. In fact, there is a huge market of items for sale to help a person get peace. Some of them work temporarily, only Christ can solve the problem permanently. 
Jesus promises us peace when we put our trust in Him. He can give us His peace because He is the Prince of Peace. 
As ambassadors of Christ, we demonstrate the peace of God to others who need it because we can comfort them with the peace that we have been given. 
"If God be our God, He will give us peace in trouble. When there is a storm without, He will make peace within. The world can create trouble in peace, but God can create peace in trouble." 
- Thomas Watson