June 30, 2019 
Now may the God of peace, who through the blood of the eternal covenant brought back from the dead our Lord Jesus, that great Shepherd of the sheep, equip you with everything good for doing his will, and may he work in us what is pleasing to him, through Jesus Christ, to who be glory for ever and ever. Amen. 
- Hebrews 13:20-21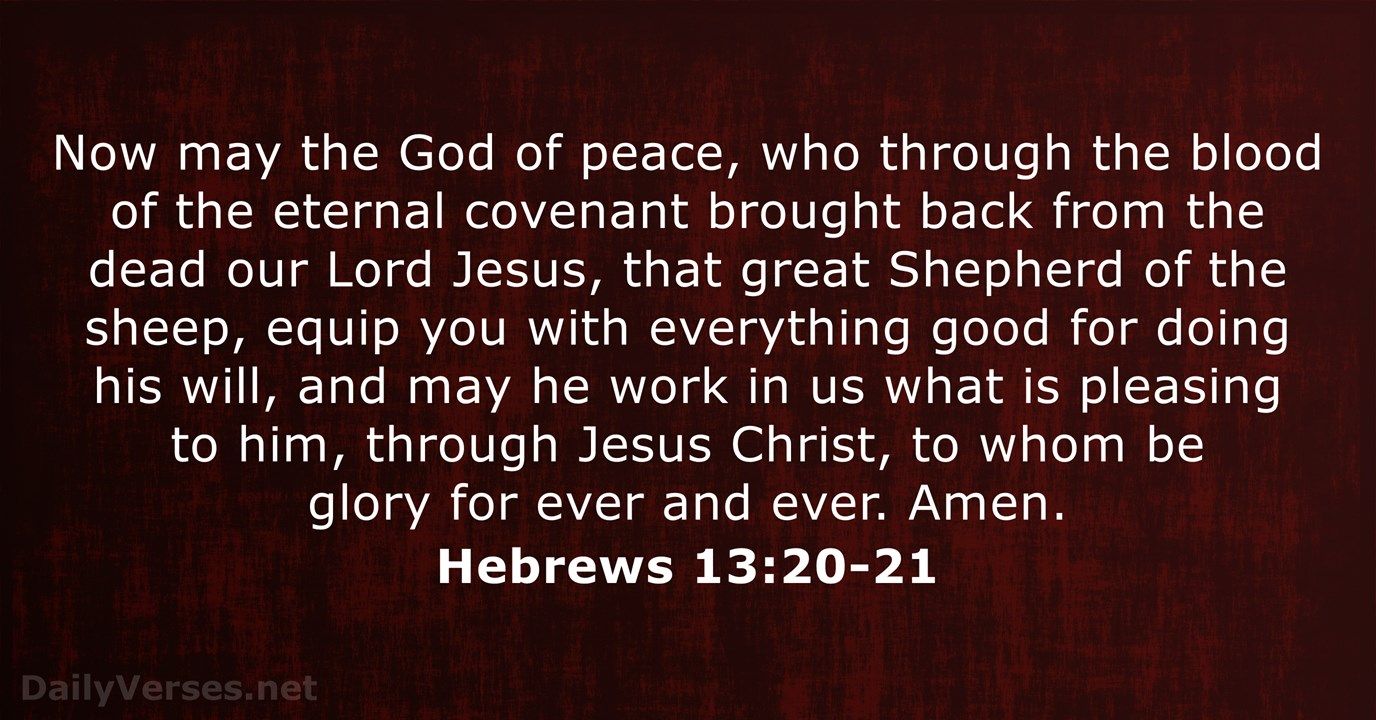 We are in a battle.  Every day of our lives, we are in a fight against good and evil.  But as believers, we can read the last page of the Bible (Revelation Chapter 22) and see that God wins! 
God has equipped us with everything we need to withstand the enemy.  He gives us peace in the midst of turmoil, and the power to do His will in every circumstance. 
It's time to stand in faith.  God is with us and He will not leave us standing empty-handed. 
"Beloved, I say, let your fears go, lest they make you fainthearted. Stop inspiring fear in those around you and now take your stand in faith. God has been good and He will continue to manifest His goodness. Let us approach these days expecting to see the goodness of the Lord manifest. Let us be strong and of good courage, 
for the Lord will fight for us if we stand in faith." 
- Francis Frangipane 
Blessings to you!