June 24, 2019 
Come, let us sing for joy to the LORD; 
let us shout aloud to the Rock of our salvation 
Psalm 95:1 NIV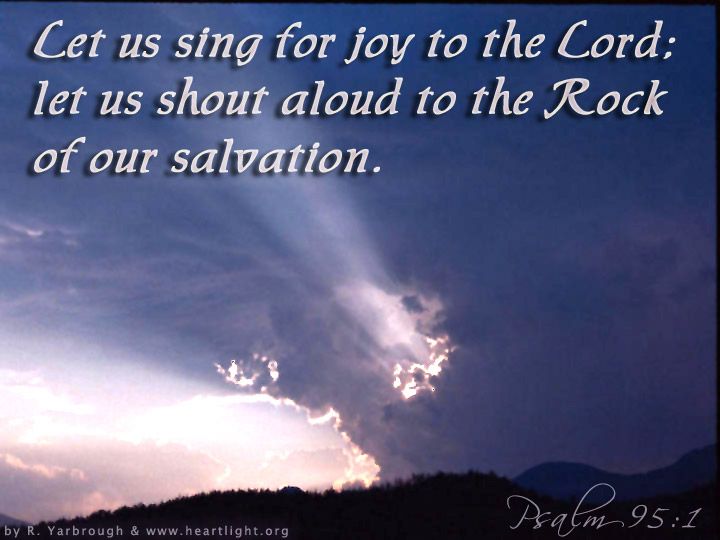 Yesterday we had the wonderful opportunity to play in a concert with a number of other musicians in the local area.  The purpose of the concert was to raise funds for a historic church.  It was also a wonderful time in the Lord, singing and playing His praises. 
How wonderful it is that we have such a creative God.  He has given each of us specific gifts and talents, and when they are used together a beautiful tapestry emerges.  One person alone makes a beautiful thread, but a group of people make a beautiful image reflecting God's goodness.  As written in Psalm 95:1, "Come, let us sing for joy to the Lord; let us shout aloud to the Rock of our salvation." 
It was a blessing to be part of this event, but it was a greater blessing to sing corporate praises and worship the Lord! 
"The climax of God's happiness is the delight He takes in the echoes 
of His excellence in the praises of His people." 
- John Piper 
Blessings to you,