May 27, 2019 
Greater love has no one than this, than to lay down one's life for his friends.- John 15:13 NKJV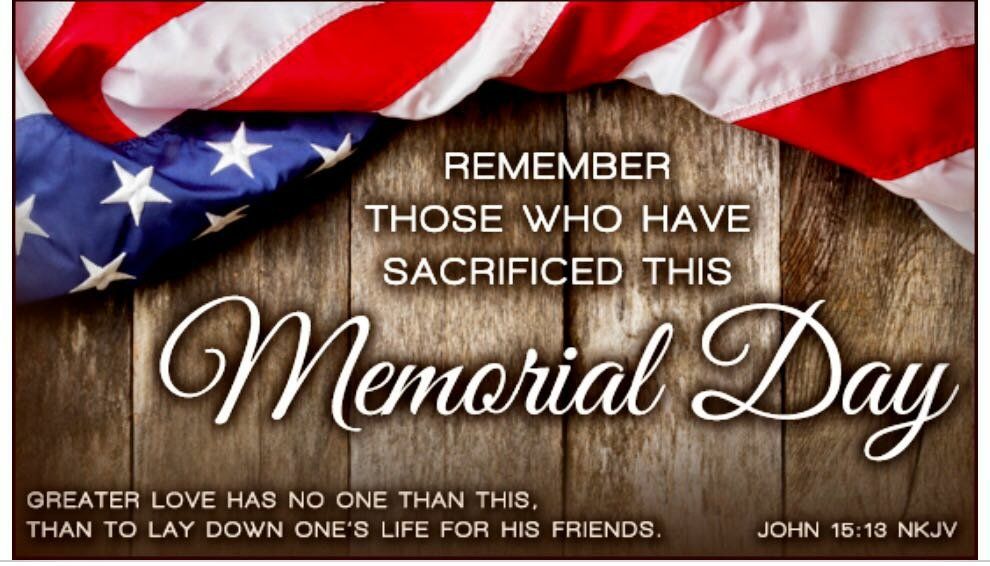 We celebrate Memorial Day today.  For many, it is a joyous time to start enjoying summer activities. 
But we are called to remember that the real reason for this holiday, initially called Decoration Day, is for remembering and honoring those who have died serving in the U.S. military.  Memorial Day is a for remembering their service, sacrifice and heroism that have preserved our freedom. 
Have a blessed Memorial Day.  Please take a few moments to remember the real reason for this special day. 
"Courage is contagious. When a brave man takes a stand, 
the spines of others are often stiffened." 
~ Billy Graham 
Have a blessed day!