"The Lord God is my strength; He will make my feet like deer's feet, And He will make me walk on my high hills." (Habukkuk 3:19 NKJV)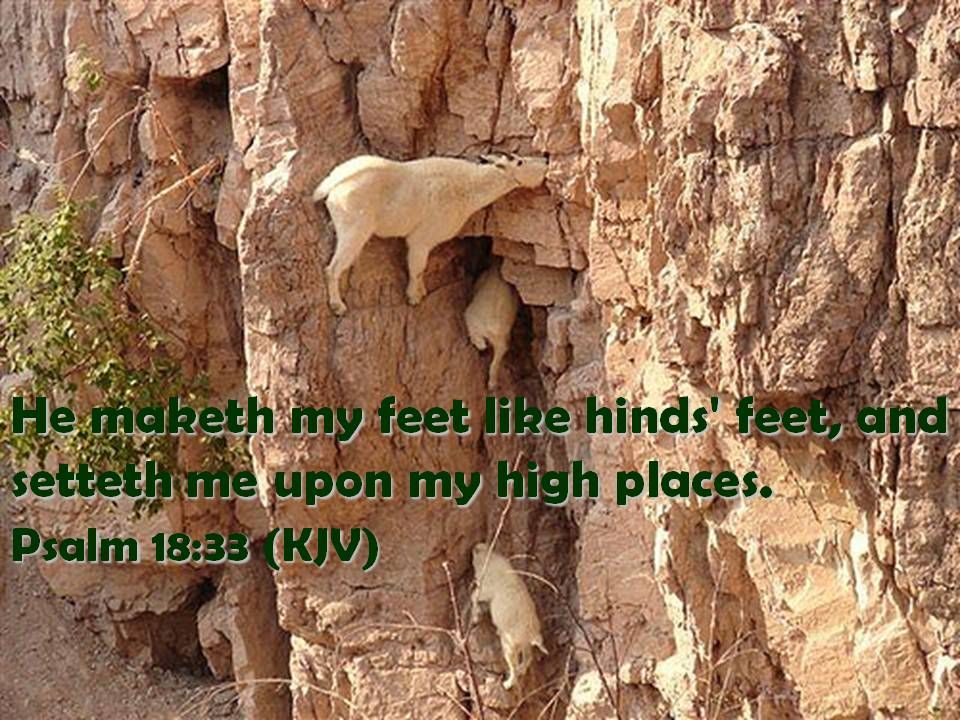 For You alone, O Lord  
You call me to You higher... 
Today we continue sharing lyrics to one of our songs, "Being in Your Presence". We pray God speaks to you in this time of reflection. 
Some years ago I (Joan), read the book Hinds Feet on High Places by Hannah Hurnard. This book was instrumental in helping me seek a deeper relationship with God. In the story the main character, Much-Afraid goes through many challenges to get to the High Place where she can commune with the Chief Shepherd. Though the journey is hard, she finds that in the end she has been set free from fear and shame, and is finally able to have the peace she has longed for all her life.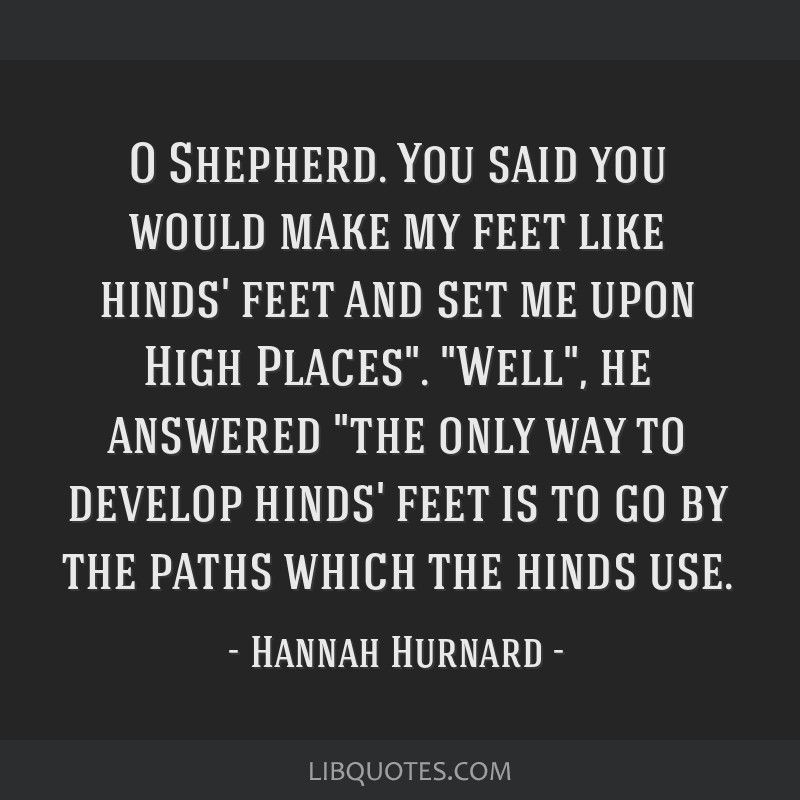 God is calling us to have a deeper fellowship with Him. Like Much-Afraid, we have to go through hard places and be willing to let go of the things that hold us back. 
It's easy to let fear keep us stuck. It feels safer just to stay where we are instead of risking to try to go higher. But how much does God desire to give us that we could be missing? Who could we become in God if we let go and started climbing? We will never know if we don't take the risk. We will never see what is up above the next rock unless we are willing to make the climb. 
Where do you feel God is calling you into a higher place? 
Prayer: 
Lord, we desire to know You deeper, and we realize that in order to do this we have to climb higher.  We leave all of our fears below and trust You to keep us safe.  Amen.
"Faith is the willingness to risk anything on God." - Jack Hyles