"O God, you are my God, and I long for you. My whole being desires you; like a dry, worn-out, and waterless land, my soul is thirsty for you." (Psalm 63:1 GNT)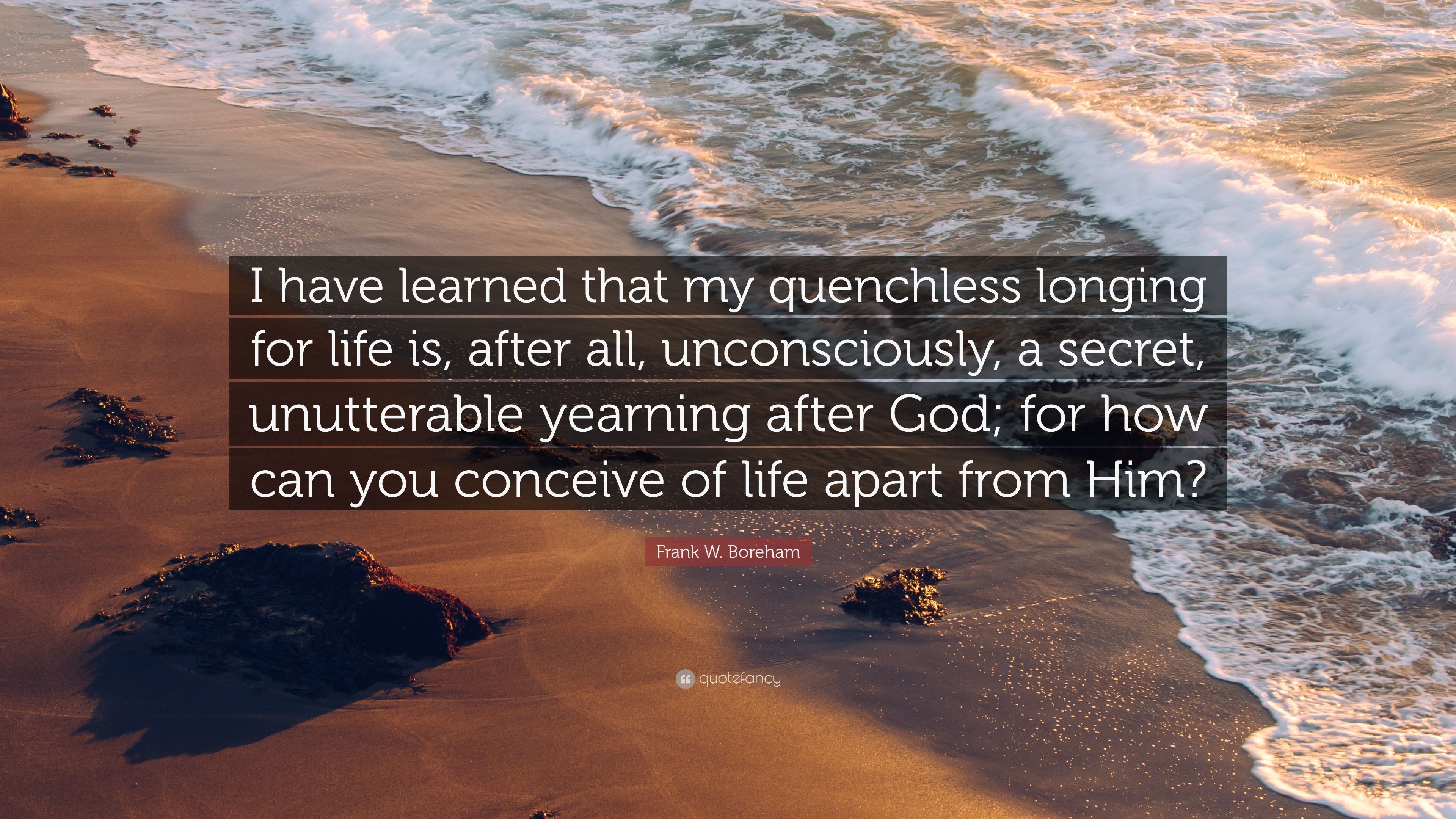 Being in Your presence, O Lord 
Is what I'm yearning for 
Today we continue sharing lyrics to one of our songs, "Being in Your Presence".  We pray God speaks to you in this time of reflection. 
There's nothing more important to our lives than longing for Jesus Christ.  And the beauty of it is that when we seek God, we discover that he was already seeking us!  That's the Gospel!  As soon as we focus our heart's intention on Christ, we enter into his presence and step onto the path of life with him. 
Here is a quote from A.W. Tozer's little book, The Pursuit of God, that discusses the importance of yearning for God: 
"I want deliberately to encourage this mighty longing after God.  The lack of it has brought us to our present low estate.  The stiff and wooden quality about our religious lives is a result of our lack of holy desire.  Complacency is a deadly foe of all spiritual growth.  Acute desire must be present or there will be no manifestation of Christ to His people.  He waits to be wanted (p. 17)." 
Our desire, our yearning, will shape our choices in life, and the choices we make will determine the sort of person we become. 
How might your relationship with God change if you were to recognize that all that you desire is rooted in a deep longing that only God can fulfill?  Imagine prayer undertaken not out of a sense of duty or obligation, but as a response to the deep longing that God expresses for us.  
Prayer: 
Lord, our hearts yearn for You.  We realize that apart from You we are nothing.  You complete us.  May we never become satisfied with anything or anyone else, except You.  Amen.
"A true love of God must begin with a delight in his holiness." - Jonathan Edwards