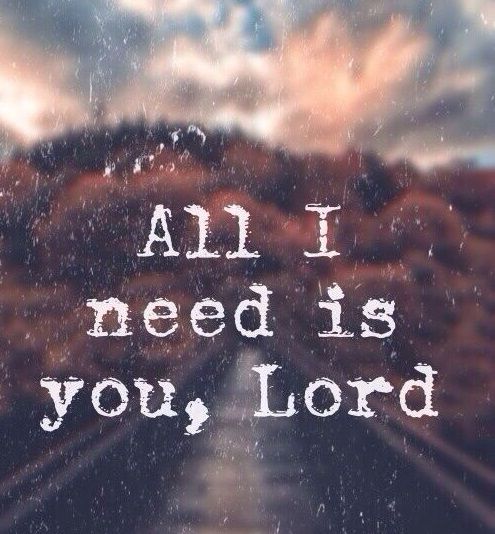 Jesus, You are all I need 
Today we come to the end of sharing the scratch recording of our song,You Are My Everything, for the daily devotion. 
For the past few days we have been preparing for what looked like a horrendous storm headed our way.  We did the usual preparations:  filling the gas tank, stocking up on water and nonperishable foods, and storing any outdoor furniture that could be projectiles. 
We did our part in the physical realm and then laid down any burdens or concerns to the Lord.  We gave Him concern we had for family members possibly in harm's way, and also concern for structures being able to withstand the storm. 
Through all of it, we were and are still putting our complete hope and trust in the Lord.  Even in the midst of the storm, He is all we need. 
Scriptures: 
And he awoke and rebuked the wind and said to the sea, "Peace! Be still!" And the wind ceased, and there was a great calm. (Mark 4:39) 
Philippians 4:19-20 "And my God will fully supply your every need according to his glorious riches in the Messiah Jesus.  Glory belongs to our God and Father forever and ever! Amen." (Philippians 4:19-20) 
Prayer: 
Dear Lord, we thank You for filling us with Your love.  You can handle all of our concerns all of the time, we just need to give You all of our concerns.  Amen.