The LORD is with me, I will not be afraid; what can anyone do to me? (Psalm 118:6 GNT)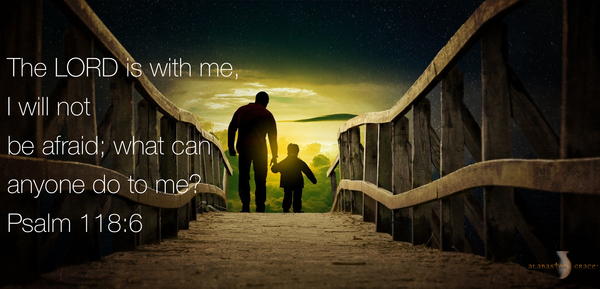 We all face various problems. Some of them may be occurring right now and may even seem overwhelming. 
Looking back one year, five years, and before, your biggest problems from these prior periods probably seemed huge at the time. But many, if not all, of these prior period problems, have been resolved. Our biggest problems tend to overshadow everything, but with time they get resolved or dwindle to mere shadows of their former prominence. 
One thing is constant, and that is the love of God. He is with us through everything in this life. He is there when our biggest problems are looming in front of us, and when they have faded like an old pair of jeans. No matter the size of the problems, when we keep our eyes fixed upon God, He helps us through any and all problems that we face. 
Today, whatever problem you are dealing with, concerned about, or worried over – ask God to help you through it. Pray it over to Him and let Him lift your burden. 
"Learn to commit every situation to God and trust Him for the outcome. God's love for you never changes, no matter what problems you face or how unsettled life becomes." – Billy Graham