Finally, brethren, whatever things are true, whatever things are noble, whatever things are just, whatever things are pure, whatever things are lovely, whatever things are of good report, if there is any virtue and if there is anything praiseworthy - meditate on these things. (Philippians 4:8 NKJV)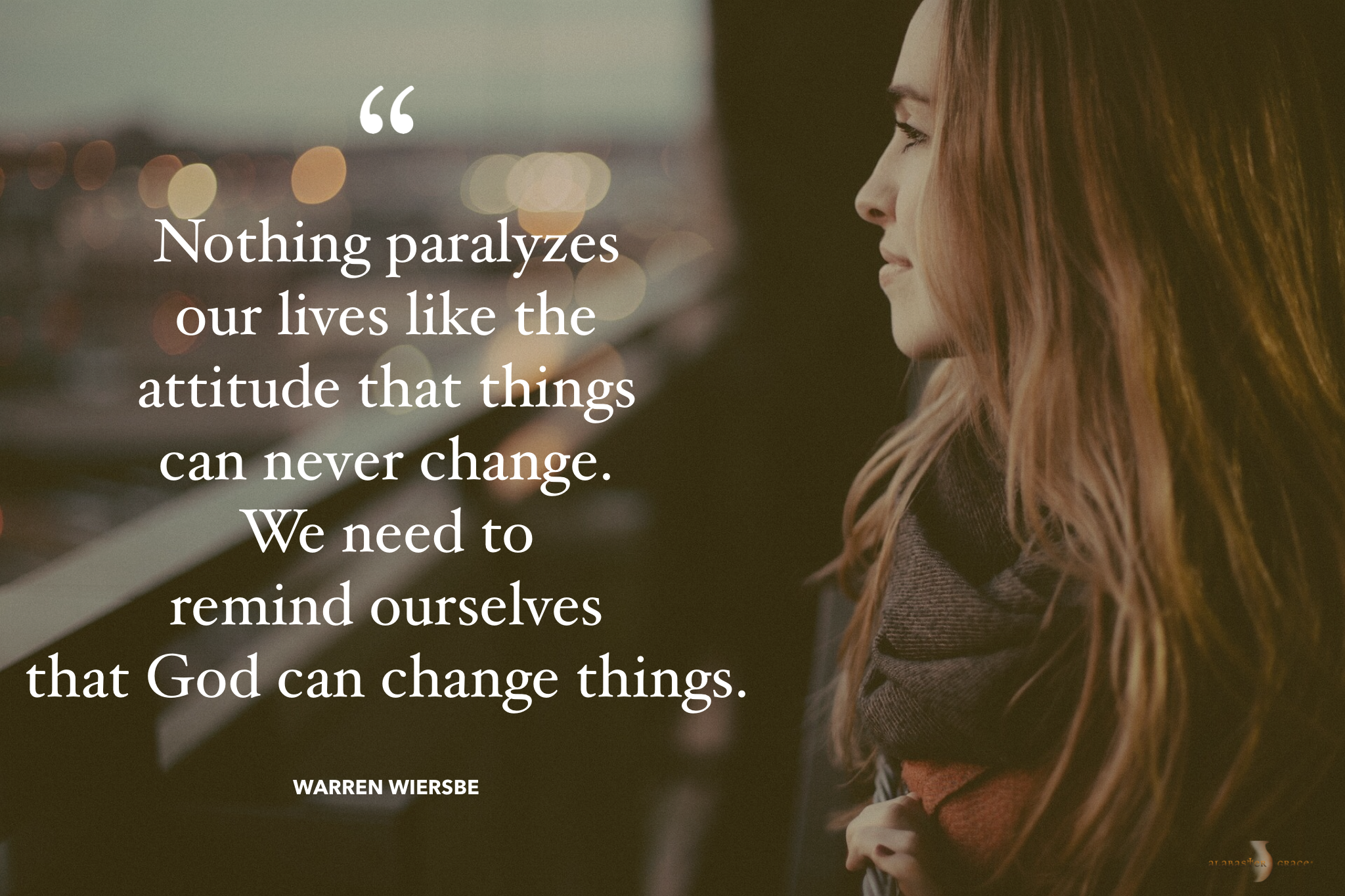 Our thoughts are so powerful. It is very easy to go down a negative road in our heads when things are not going well. We are pre-wired for negativity thanks to the fall. God has given us the ammunition to come against negative thoughts, which only drag us down and fill us with hopelessness and despair. 
We are to focus on: things that are true, because Jesus is Truth; things that are noble because we serve the King of Kings; things that are right because He is our righteousness; things that are pure because He is pure and holy; things that are lovely because He is love; and things that are admirable because is worthy. 
Don't you feel better already? 
"Nothing paralyzes our lives like the attitude that things can never change. We need to remind ourselves that God can change things. Outlook determines outcome. If we see only the problems, we will be defeated; but if we see the possibilities in the problems, we can have victory." - Warren Wiersbe