I treasure your word above all else; 
it keeps me from sinning against you. 
(Psalm 119:11 CEV)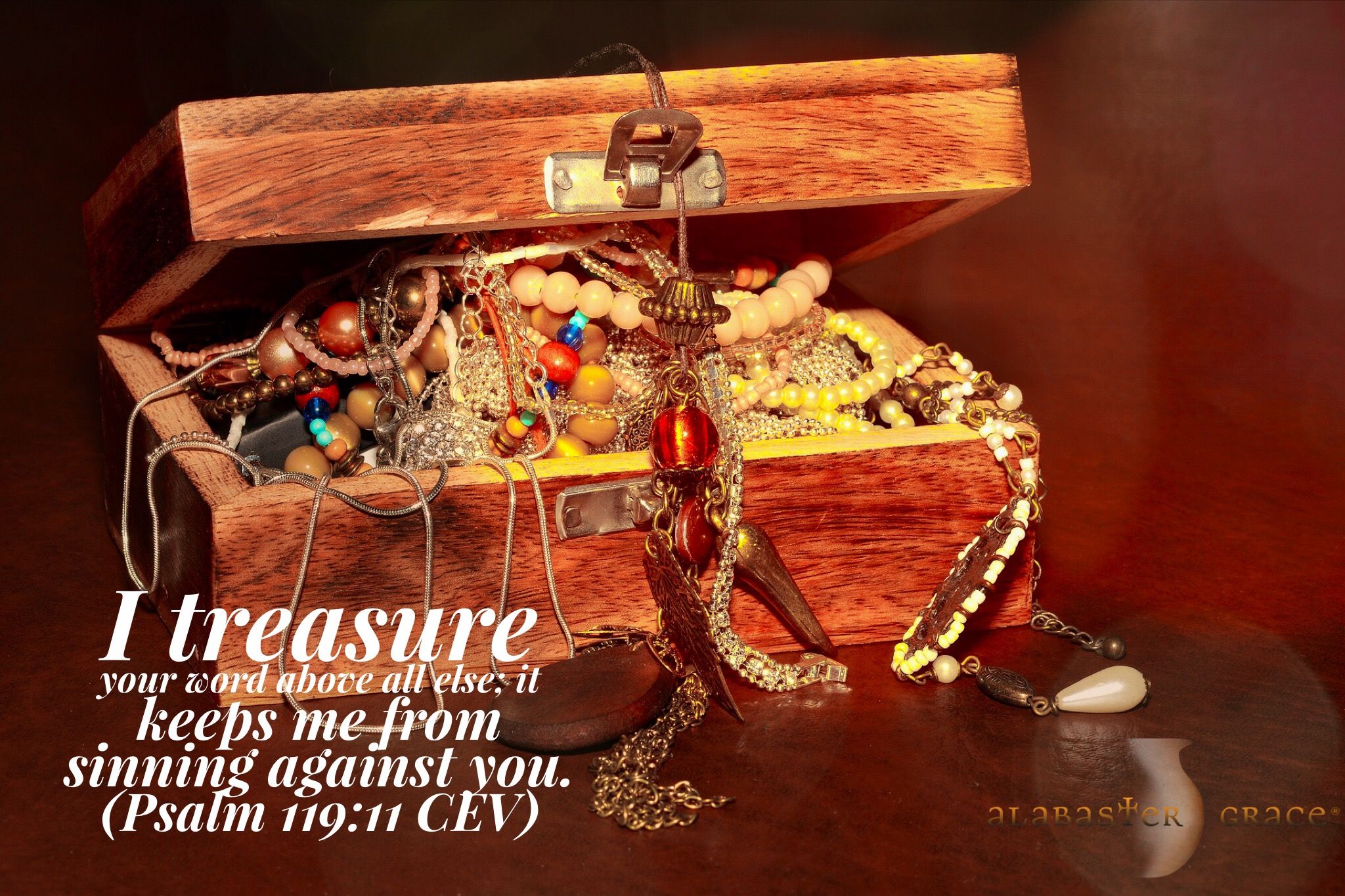 A treasure is something that is very special and highly regarded and esteemed. As children, we played games where we would go on a "treasure" hunt. It was very exciting because we were expecting to find something very special. But since it was a game, the treasure usually ended up being pretend gold and fake jewelry. Still, the game was exciting because the hunt was for something extraordinary, even if only in our imaginations. 
God's word, the Bible, is a true treasure. It is priceless and of exceedingly great value, surpassing gold or other riches that we can receive in this life. By treasuring God's word in our hearts, we strengthen our relationship with God. We can see and apply His precepts to our lives and live in a manner that pleases Him. 
"I want to know one thing, the way to heaven: how to land safe on that happy shore. God himself has condescended to teach the way; for this very end he came from heaven. He has written it down in a book! Oh, give me that book! At any price, give me the book of God! I have it: here is knowledge enough for me. Let me be: "A man of one book." 
– John Wesley