The LORD says, "I will teach you the way you should go; 
I will instruct and advise you. (Psalm 32:8 GNT)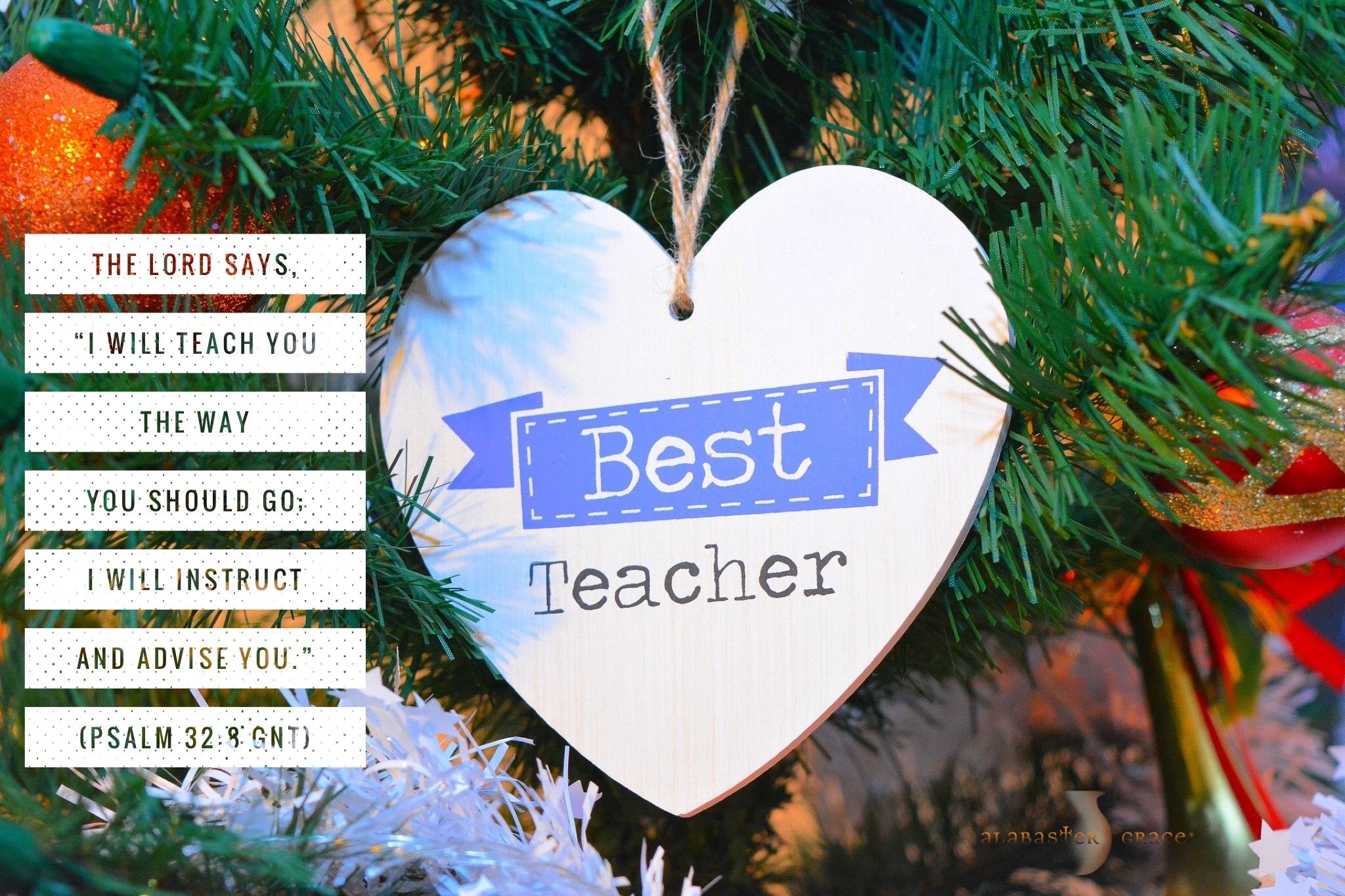 As teachers, we work diligently to prepare and provide the best possible lessons to our students. And we expect our students to put their best effort into their studies to learn and apply what we teach them. 
The LORD is our teacher. He has all knowledge and understanding, and it is His desire to teach us His ways. How does He do this? Through His Holy Word, His Holy Spirit, and the biblical leaders He places in our lives to teach us. 
We should always strive to be good students of the LORD, learning and applying His instructions. In doing so, we become more like Christ in our thoughts and actions, shining His light for everyone to see. 
"Faith never knows where it is being led, but it loves and knows the One who is leading." - Oswald Chambers