Two are better than one, because they have a good return for their labor; If either of them falls down, one can help the other up. (Ecclesiastes 4:9-10 NIV)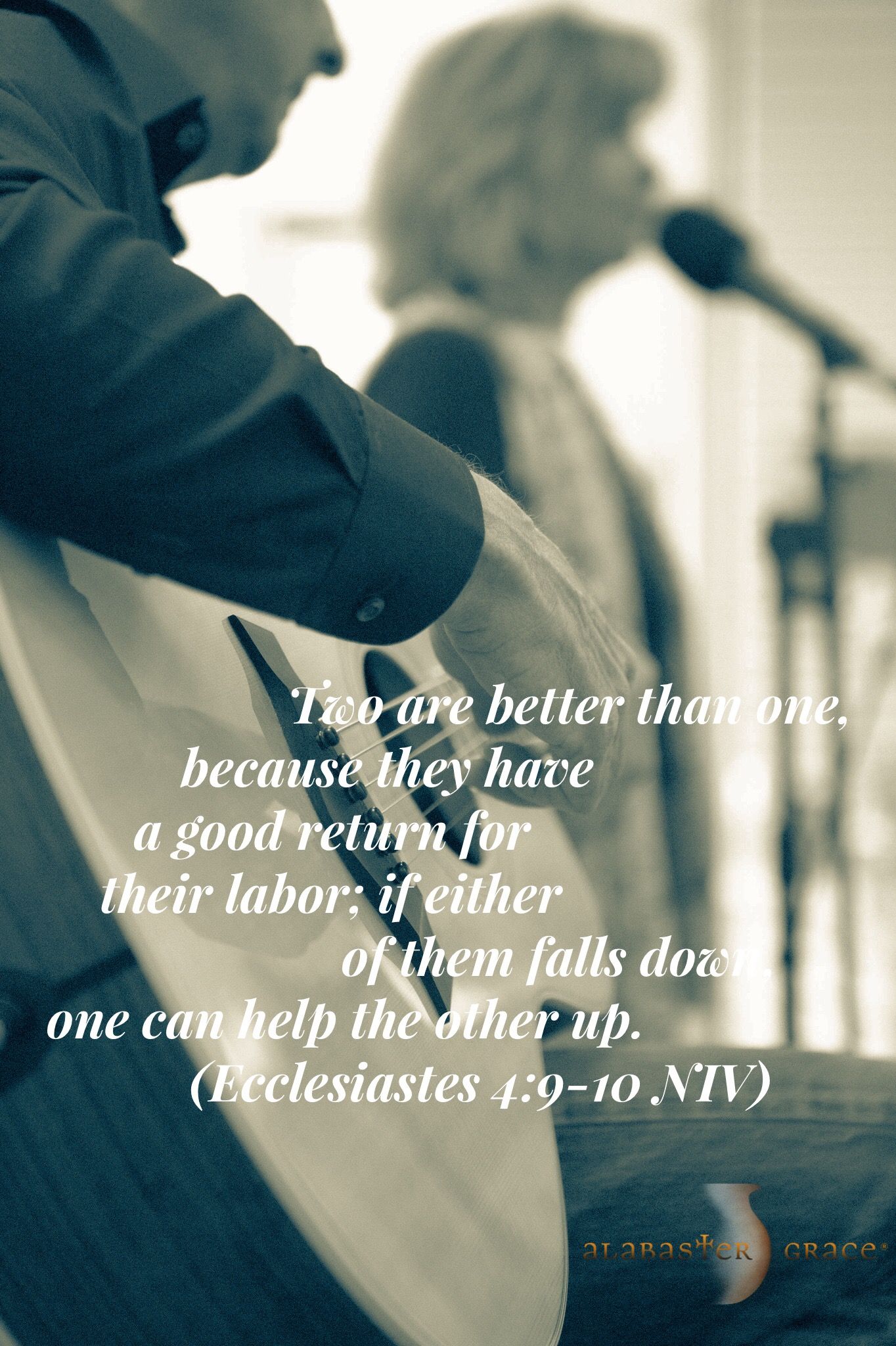 In getting ready for music ministry opportunities, there is a tremendous amount of preparation - rehearsal, organizing the gear, packing the gear, unloading the gear, setup, and sound check. All of this is done before a single note is sung or played for ministry. 
Brad is always so faithful to be what he likes to say the "gear monkey". It's a constant joke that he had to prove himself as the "gear monkey" before ever playing a note on his guitar. 
Truth be told, he is very talented in organizing and making sure we have everything we need for an event. He is also equally talented in playing his instrument in a way that is worshipful and beautiful. 
God has placed us together to work as a team so that He might be glorified because two are stronger than one. We, as a Christian body, are not meant to work alone. God has given us each to support and lift each other up. You are not alone either. Who has God placed in your life to help you do more than you could accomplish by yourself? 
"Our culture says that feelings of love are the basis for actions of love. And of course, that can be true. But it is truer to say that actions of love can lead consistently to feelings of love." - Tim Keller