Surrender your heart to God,  
turn to him in prayer,  
and give up your sins—  
even those you do in secret.  
Then you won't be ashamed;  
you will be confident  
and fearless.  
(Job 11:13-15 CEV)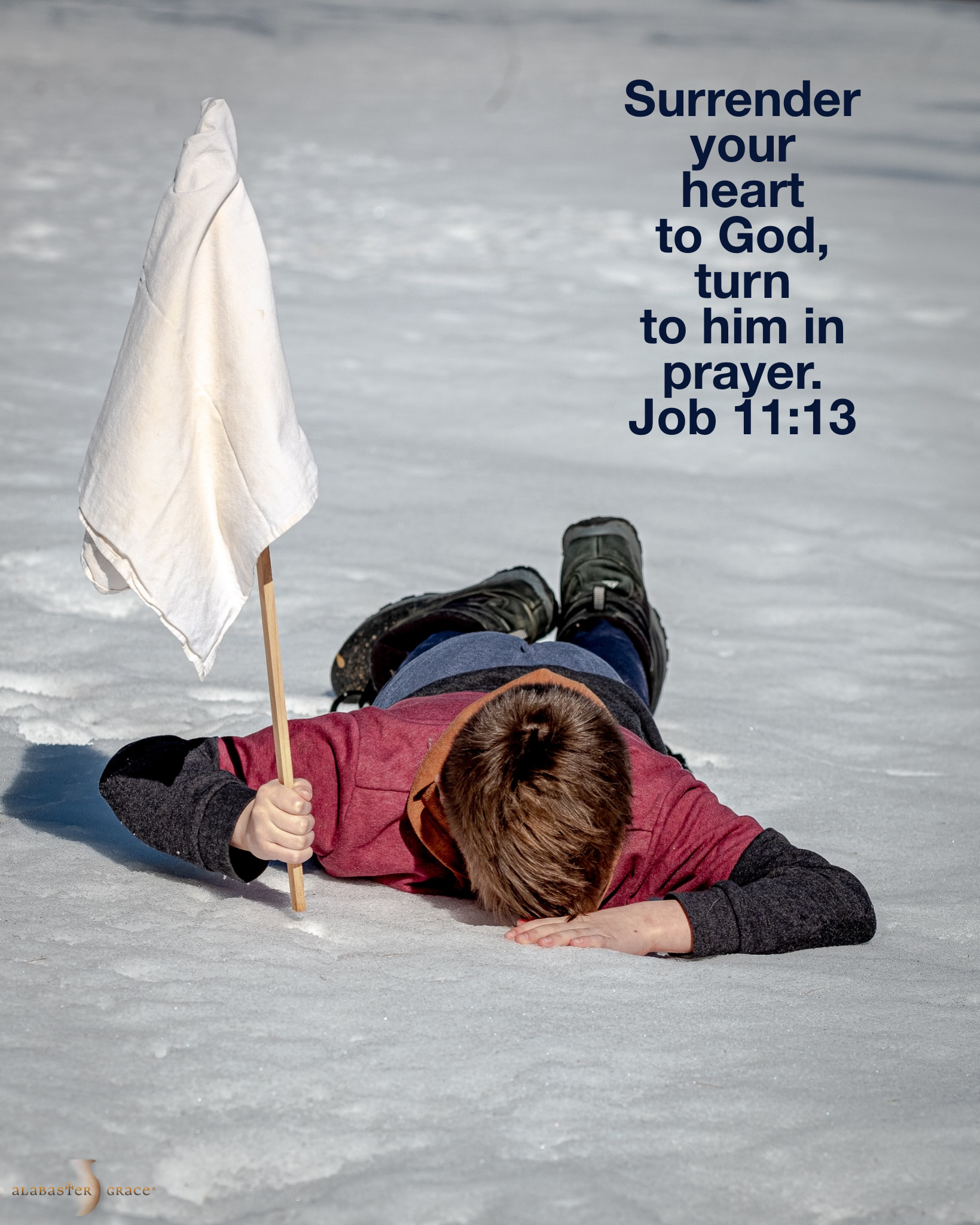 When hearing the word surrender, one can have a variety of internal responses. Surrender can be compulsory, like in a battle or voluntary, or like riding on an airplane. As believers, surrender is obedience to our Creator. When we fully surrender to God, we give Him full reign in our lives - mind, body, and will.  
We surrender our minds to God when we choose to think about things that are pure and holy. In surrendering our bodies, we choose to take care of ourselves physically. When we surrender our will, we become free to follow God's will for our lives.  
Surrender can be a scary thing because it involves giving control to someone else. But in surrendering to God, we can rest comfortably in His Hands.  
"Faith, as Paul saw it, was a living, flaming thing leading to surrender and obedience to the commandments of Christ."  
- A. W. Tozer