You keep him in perfect peace whose mind is stayed on you, because he trusts in you. (Isaiah 26:3 NKJV)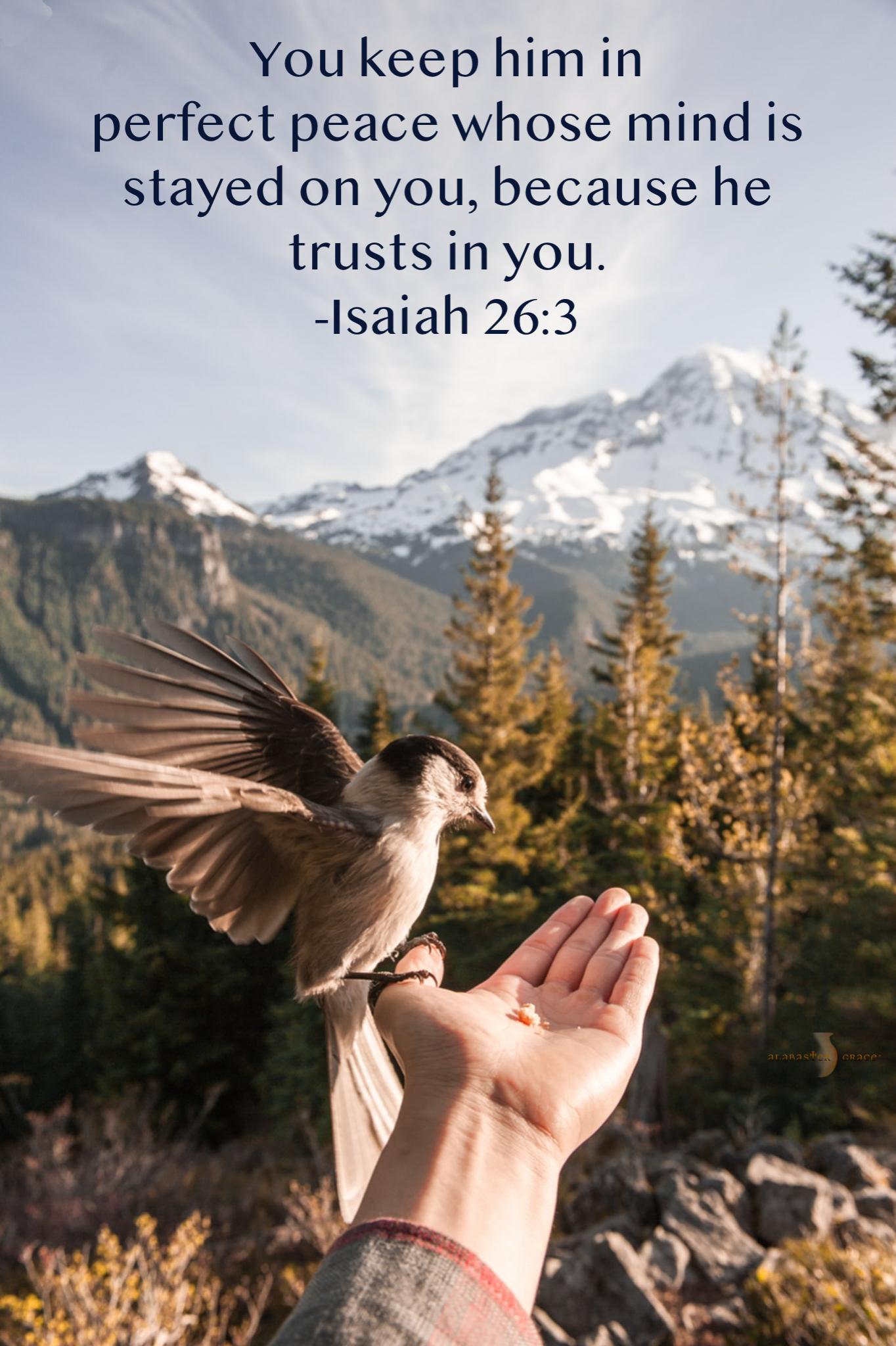 The perfect peace of God is something that seems unattainable, but it is completely within our reach.  
What is perfect peace? It is a condition of freedom from disturbance within the soul. It is perfect harmony reigning within us. 
The Hebrew word for peace, "Shalom," has the idea of the soundness of health. Being filled with spiritual peace is to be spiritually healthy and free from all conflict in the soul. 
There is no room for jealousy, envy, discontentment, uncontrolled temper, selfishness, pride, intolerance, harsh criticism, or fear of anxiety, in the soul that is filled with peace. 
Everyone who chooses to keep their minds steadfast because they trust in God can count on experiencing perfect peace while they do this. As a result of choosing to trust God, you welcome God's peace into your mind. 
God, who alone is perfect, is the only reliable source of peace. Thankfully, God is willing to give that perfect peace to everyone who decides to trust him to provide it. 
Trusting God involves being at peace with God through Jesus Christ since Jesus made it possible for all humanity to have relationships with God. Jesus is our peace. He is the Prince of Peace. And according to Ephesians 2:14, "For Jesus himself is our peace". 
When we have that close connection to God, we can experience peace even during the most challenging circumstances. 
In today's fast-paced world, it is easy to become distracted and lose our focus on the peace of God, but it is at these times that we most need His peace. So how do we avoid this mistake?  
We talk to God, trusting Him to give us peace when we are in trouble and experiencing storms in our lives. When we do this, He enables us to have His peace within. It is that simple. 
"If God be our God, He will give us peace in trouble. When there is a storm without, He will make peace within. The world can create trouble in peace, but God can create peace in trouble." - Thomas Watson