Wait on the LORD; 
Be of good courage, 
And He shall strengthen your heart; 
Wait, I say, on the LORD! 
(Psalm 27:14 NKJV)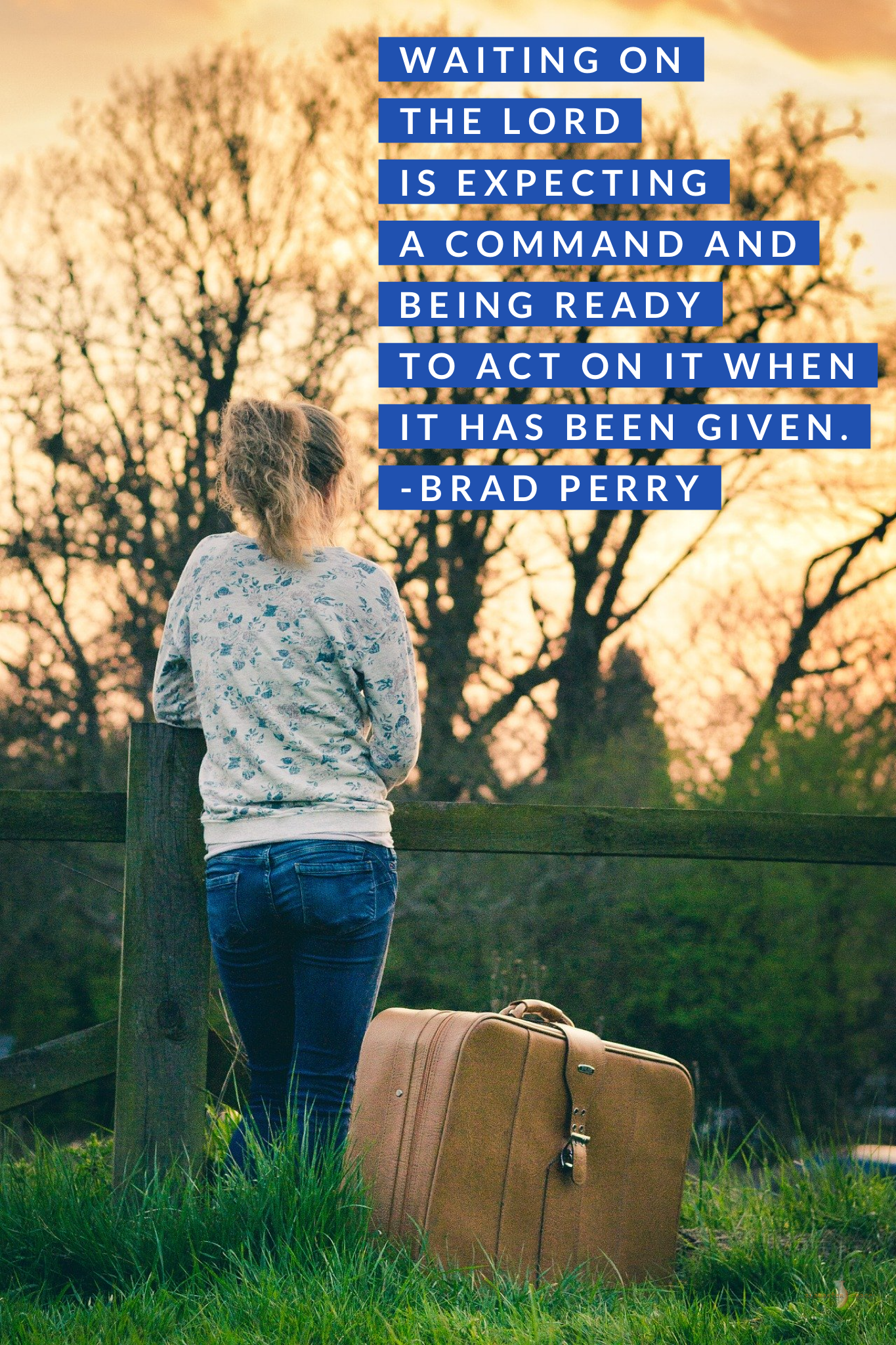 Do you like waiting? In today's world, most of us want things on our own schedule. We don't like to wait in line for service, at the doctor's office, or at other appointments. We have a lot to do, and we want to get on with everything without waiting.
However, waiting upon the Lord is something that we all need to learn to practice, because God knows us better than we know ourselves and He will provide for us in His perfect timing. But, God's perfect timing can require waiting a long time. The Israelites waited 40 years in the wilderness. 
What should we do while waiting on God? We continue to serve Him faithfully. We examine our motives and requests. And when we do this, we may see that we should change our mind and requests. We often give up too quick.
Waiting is not a static state, but a time when God is working behind the scenes, and the primary focus of HIs work is us. God wants us to wait for Him to work out the answer in His perfect timing. Waiting on the Lord is expecting a command and being ready to act on it when it has been given. 
"Waiting for God is not laziness. Waiting for God is not going to sleep. Waiting for God is not the abandonment of effort. Waiting for God means, first, activity under command; second, readiness for any new command that may come; third, the ability to do nothing until the command is given." 
- G. Campbell Morgan