Now faith is the assurance of things hoped for, the conviction of things not seen. (Hebrews 11:1 ESV)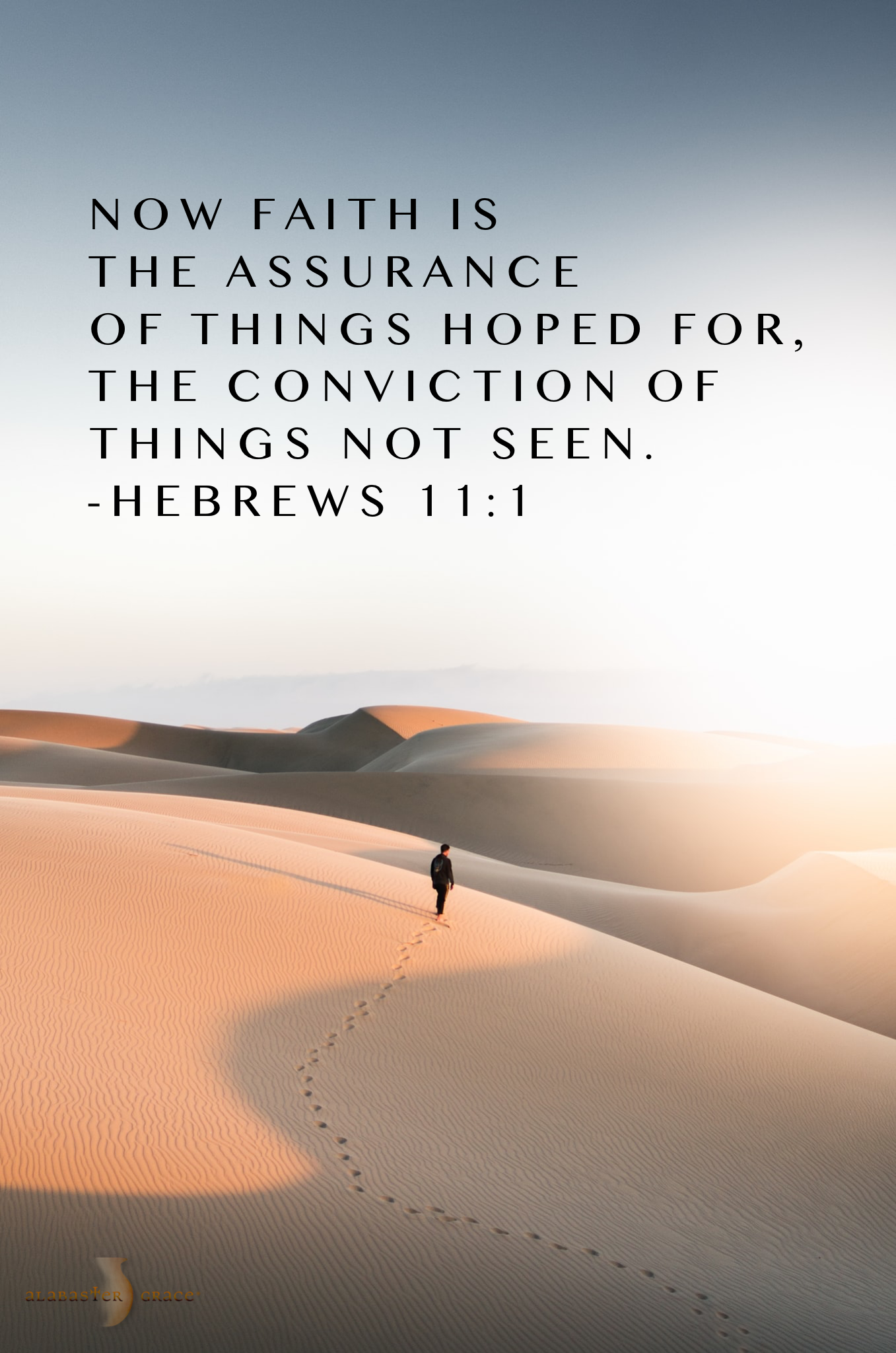 Abraham was a man with real faith. He responded when God called him from his home in Mesopotamia and directed him to go where he did not know. Abraham obeyed God and walked in the direction that God directed one step at a time, eventually arriving at his destination, Canaan, because he sought, saw, and acted on the will of God for his life. 
Fear and anxiety can become overwhelming to the point of controlling us, but this is not God's will for our lives. God loves us and does not cause us to have fear and anxiety, but wants us to lean into and trust Him in all matters of our lives. To do this, we have to replace our fears with faith and allow God to bring us a deep sense of peace. 
Philippians 4:6-7 tells us to be anxious for nothing but to make our requests known to God and His peace, which surpasses all understanding, will guard our hearts and minds in Jesus Christ. Implementing these verses in our daily lives requires us to act in faith in the things that we hope for but cannot see. 
We can face the future in one of two ways: we can walk with faith or we can walk with fear. In moving forward, remember that through faith we can face the challenges of today successfully and walk in the direction that God directs for our lives, just like Abraham. Choose to walk in faith with the One who created you, listening to His voice to direct your steps each day, and being anxious about nothing. 
"Meet your fears with faith." - Max Lucado