I am the door. If anyone enters by me, he will be saved and will go in and out and find pasture. (John 10:9 ESV)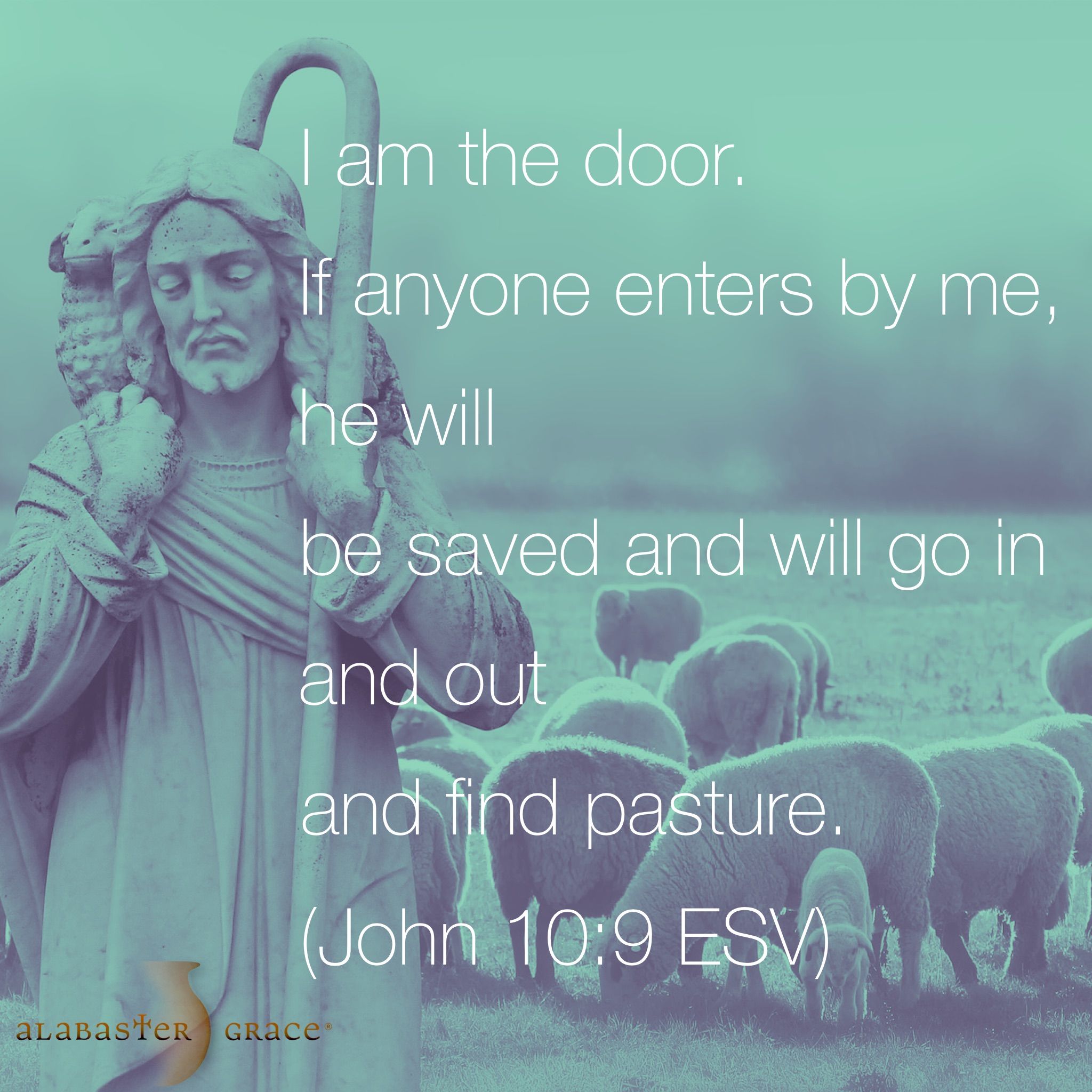 Jesus is the door and He guards the sheep. We have access to the Father through Jesus in repentance and faith. 
The verse for today brings an image to mind of a rustic sheepfold out in the countryside, surrounded by piled-up rocks where the shepherd lies down across the opening to protect the sheep from predators. When Jesus says, "I am the door," He is placing Himself as the point of salvation and provision. 
He is the door to salvation, the only way in which the sheep would go in and out to the pasture. He is the door to provision; the One to lead the sheep to green pastures, still waters, and abundant food sources. 
We are His sheep. When we are in His sheepfold, we can rest in knowing that Jesus will keep us safe and show us the way to go. He will lead us safely in and out of the pastures of our life with Him.
"The closer you live to your Shepherd, the more you will be nourished and cared for by Him, and safe because of His protection." - Skip Heitzig